Taurean Prince and D'Andre Bembry Should Get Their Opportunities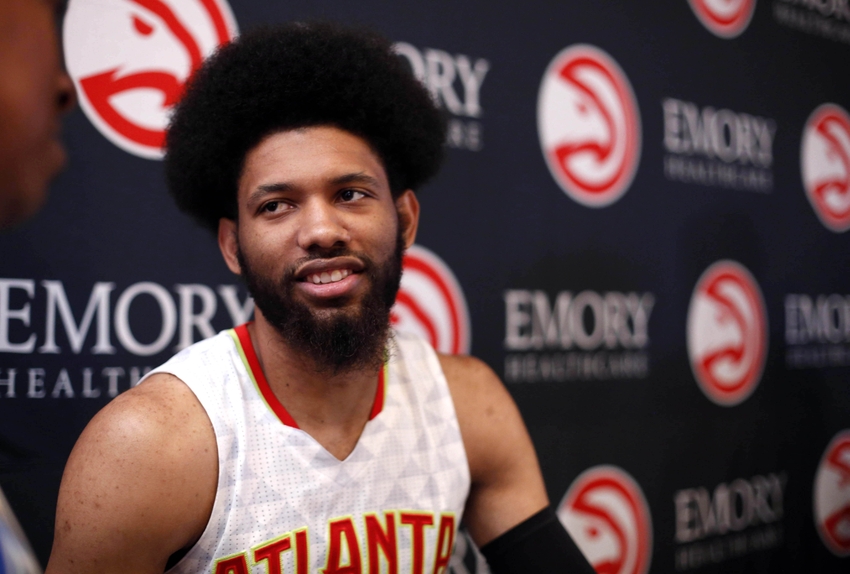 What do the Atlanta Hawks want from their two high, first round draft picks from this past summer? Taurean Prince was taken with the 12th overall pick, and then, D'Andre Bembry was selected with the 21st pick in the first round of the 2016 draft. In the first several games of this season, the two high profile prospects have logged minimal, if any, playtime at all during NBA competition.
While it is still far too early to tell just what will become of the two rookies this season, there are several reasons for them to see the floor for the Hawks. Although Atlanta is definitely in win now mode and looking to compete for the top spots in the conference, the shooting guard and small forward positions will soon be in need of an infusion of youth.
It's true that the defensive principles that Mike Budenholzer implements can be very unforgiving on young players. When he was acquired in a trade with the New York Knicks on June 25th, 2015, Tim Hardaway Jr. was already an accomplished scorer. He averaged 10.2 points his rookie season, and 11.5 during 14-15 for the Knicks.
His first season in Atlanta however, it took him a considerable amount of time to adjust to Coach Budenholzer's game plan, and become a better defender. Despite averaging 24 points in the final two preseason contests, Hardaway was listed as inactive for the season opener. He wound up not making his Hawks debut until November 24th against the Boston Celtics in the team's 16th game.
He had to get assigned to a few Developmental League assignments before he finally improved enough as a perimeter defender to earn himself a spot in the rotation and finished the season strong. He has since become one of the first wings off the bench and is averaging 12 points per game so far this year.
There isn't any need to rush Prince and Bembry onto the floor for their rookie campaigns. With Sefolosha and Hardaway providing the type of strong contributions off the bench, it would be crazy to do so. Hardaway has actually had two games in which he eclipsed the 20 point mark and Sefolosha is averaging 9 points on 55 percent shooting in 22 minutes per game.
Atlanta will be in need of a two-way, shut down defender on the wing in the starting lineup by at the latest, next year. There is still a void that can be felt at the small forward position since Demarre Carroll's departure. The quicker that Prince can mold and evolve into that sort of roll for the Hawks, the better.
At 35 years of age, shooting 43 percent from deep, it may seem like Kyle Korver will play forever, but he won't. The spot next to Kent Bazemore in the starting five, is a position that the Hawks will want to fill with a more stable, long term solution. At 6'8″ and a lottery draft pick, the 22 year old product of Baylor will certainly be the one to step into that role. After spending four years in college, Prince's development should accelerate at a brisk pace.
In the case of Bembry, it appears to be logical to expect him to serve as a reserve point guard given the way that the team has handled the point guard position lately. At least that is what I would like to see transpire. There is a lot of competition for him to try to excel at either wing position, and the Hawks have a desperate need for another capable point guard.
At 6'6″, he would create a miss match against just about anybody. He is crafty and unselfish enough to do well as a point guard in the NBA. He is actually really skilled as a scorer as well, so he may be suited more for a combo guard at the NBA level.
His ball handling is something that he prides himself on, he is a more than capable playmaker, and he has a high basketball IQ. It will be interesting to see how the Hawks choose to use him going forward.
More from Soaring Down South
This article originally appeared on