Taking the Day Off: Why David Fizdale resting players is the right move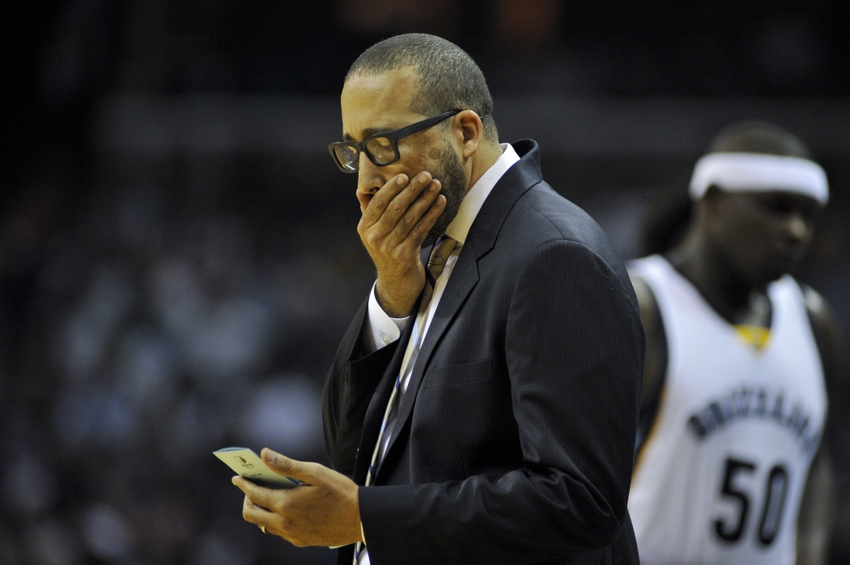 Four games into the season, Coach David Fizdale decided to rest his starters. Albeit under some scrutiny, it was a smart decision that may have benefited the team both in the short-term and long-term.
In the fourth game of the season, Coach David Fizdale rested his starting players, including Mike Conley and Marc Gasol. Against the upstart Minnesota Timberwolves, many (correctly) determined it would be a loss prior to the opening tip. But why would David Fizdale do this, especially so early on in the season?
Key to Success
Teams around the league have had success resting players in the long term. Coach Gregg Popovich has rested his players for a long time, even limiting their minutes in games they do play. This Hoops Habit article shows how Pop has avoided putting wear and tear on his players so he can get more out of them come playoffs and future seasons. Citing the longevity of Spurs greats Tim Duncan, Manu Ginobili and Tony Parker:
That's thanks to Gregg Popovich resting them all over the years. It's not just recently that those three have had minutes limits placed on them. Parker never played more than 34.4 minutes per game in a season, and he only hit 34 minutes per game three times in his 14-year NBA career.
Parker having such low minutes is a testament to how Popovich plans for the future. Although Marc Gasol is already on the downside of 30 and Mike Conley is close behind at the age of 29, Fizdale could look to be extending their careers slightly and keep the current winning culture in Memphis for a bit longer.
The Short Term
Players simply don't perform as well and that's a disservice both to their organization and the fans.
However, fans weren't upset because they thought Fizdale was too worried about the players' futures. They were  upset because he rested them for a very winnable game. The Grizz had beaten the Timberwolves a week prior in the opener.
So, what benefit does resting players have so early in the season?
According to our friends over at Nyon Calculus, it benefits players quite a bit. Last season, they did a three-part series analyzing players' performances and how many days of rest came prior. It showed what we all expected. Here's a graph which shows the average speed of a player relative to the number of days of rest. (For a player playing 30+ minutes) Players perform better after days of rest up to 3 games, at which point presumably rust starts to kick in. In a follow up article, Nyon Calculus cited:
Teams coming off of only one day of rest score an average 98.88 points per game; while teams coming off of 1+ days of rest score 100.36 points per game. Parsing that average beyond one day of rest, the points per game average stabilizes at 100.38, 100.56, 100.29 and so on. Consequently, teams on zero days of rest only win 46.55% of their games, compared to a 51.06% win percentage for 1+ days of rest.
Shooting dropping in an offensively driven league is not good business. There's a reason that the league has jumped through hoops in order to try and limit how many back to backs teams have. Players simply don't perform as well and that's a disservice both to their organization and the fans.
Regarding Fans
Now, I'm sure you read that last sentence and thought, "But, isn't sitting the best players and not letting fans watch them play a disservice?" Well, yes and no. Back in 2012, the Spurs were fined $250,000 for resting their players by then commissioner David Stern. However after receiving backlash, the league has realized that if they want their product to be successful long-term, they may need to sacrifice the short-term. Commissioner Adam Silver is looking at ways to give players more rest and sports science has shed light on the necessity.
Even though they have the best rest advantage in the league this season, I fully expect David Fizdale to rest players regularly. Look for the Memphis Grizzlies to do it more as the season come to an end, especially after the All-Star break, when Memphis has 4 of their 19 back to backs.
So, as a fan, would you rather have some games where you can't watch Marc Gasol and Mike Conley trounce the opponent and ultimately have playoff success, or would you like to see 28 more guys suit up in a Grizzlies uniform? The answer seems pretty simple to me.
More from Beale Street Bears
This article originally appeared on