Take Your Best Shot: Willie Cauley-Stein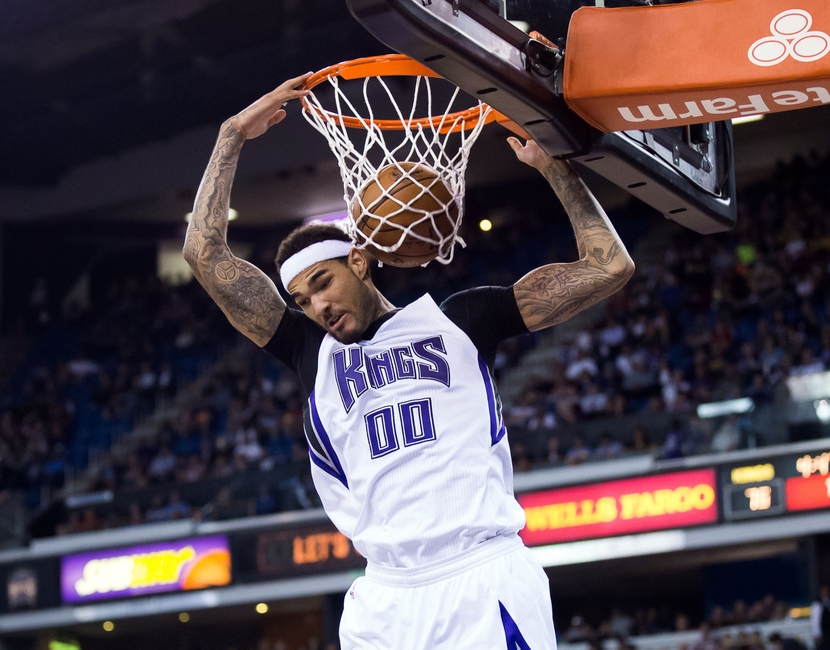 This article takes a look at the offensive game of Willie Cauley-Stein to examine his most efficient shot to best NBA defenders.  This is the next installment in our Take Your Best Shot series.
After being the 6th overall pick in the 2015 NBA Draft, Willie Cauley-Stein had an up and down rookie season.  He impressively shot 56.3% from the field in his rookie season.  That ranked 3rd among qualifying rookies last season, according to ESPN.  Below is a highlight video from his rookie year for you to enjoy.
Now let us examine his offensive game further to see where his most efficient shot is taken from.
Cauley-Stein's Best Shot
Let us take a look at Cauley-Stein's shot chart from last season courtesy of NBASavant.com to see what the percentages look like.
As you can see, Willie Cauley-Stein dominates the paint.  He shot 3.2% above league average from the restricted area and 4.3% above league average in the paint (not counting the restricted area).  You have probably heard the phrase "he is a beast in the paint" well that certainly applies to Mister Cauley-Stein.  Let us examine some more numbers to emphasize his offensive game.
Basketball-Reference breaks down Cauley-Stein's offensive prowess in a great way.  In the Shooting section, the stats show him taking 60.2% of his attempts from 0-2 feet from the basket and connecting on 66.7% of those attempts.  He takes another 27.1% of his attempts from 3-9 feet from the basket connecting on 45.7% of those attempts.  So he takes 87.3% of his field goals within 9 feet of the hoop.  Cauley-Stein clearly knows where he is effective and continues to attack those areas.
Summary
Willie Cauley-Stein has proven he knows his offensive game and is willing to attack his strengths.  Cauley-Stein is going to get in the paint and score at a high percentage.  His most efficient shot is inside the restricted area, but his highest percentage over league average shot last year was in the paint (non-restricted area).
Cauley-Stein is only 23 years old and still has room to grow.  It will be interesting to see if he displays a new facet or two to his game this season.  I look for WCS to continue to attack the rim and create some very effective offense for the Kings when he is the man taking the shot.
More from A Royal Pain
This article originally appeared on