Take Your Best Shot: Ty Lawson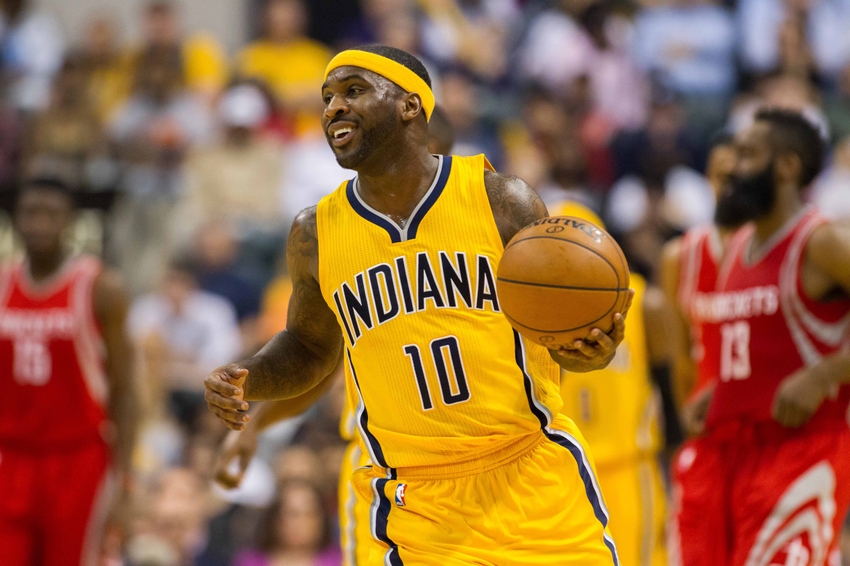 This article takes a look at the offensive game of Ty Lawson and examines his best shot to dominate against NBA competition.  This is the next installment in our Take Your Best Shot series.
Ty Lawson had the worst season of his NBA career last year.  He went from Denver Nuggets starting point guard to Houston Rockets bench player then cast off to Indiana Pacers reserve point guard/towel waver.  As a free agent this offseason, he signed with the Sacramento Kings.  My colleague Rafe Wong wrote a great article about what to expect from Mister Lawson this season.  I highly recommend giving it a read.
Now let us examine Lawson's offensive game to see what shot can return Mister Lawson to his Denver ways.
Lawson's Best Shot
Ty Lawson attempted just 354 shots last season, not the worst sample in the world, but for a veteran player who is only 28 years old not the best sample, we can use.  Below is the shot chart for his NBA career over 4,700 attempts recorded on it courtesy of NBASavant.  Let us examine what shots Lawson excels at.
The chart highlights just how good Lawson has been for his career.  He shoots below league average from mid-range (-1.0%), right corner 3-pointers (-1.3%), and the restricted area (-1.0%).  For a 5'11 point guard, I would argue 59.6% from inside the restricted area is a great percentage.
Lawson really stands out at shooting above the break 3-pointers.  Lawson has nailed 36.0% for his career on 979 attempts.  That is 1.3% above league average.  Lawson is a very effective shooter in general and his 3 point production stands out.  Below is a highlight video of Ty Lawson nailing ten straight 3's in a game from 2011.  Enjoy.
Lawson is a career 36.6% 3 point shooter overall according to Basketball Reference .  More impressively, they recorded he is a 41.0% corner 3 point shooter for his career.  41.0% is better than some guards shot from the field much less beyond the arc.  I would argue the Kings should try to find a way to get Lawson open from 3 point land and let him fire away.
Summary
Ty Lawson has been a productive player in the NBA.  He excels at taking and making 3-pointers.  His highest percentage shot in comparison to league average is corner 3's and I think the Kings should try to find ways to get him open in the corners and beyond the arc in general.  That should allow Lawson to attract defensive attention and open up his assist game.  If that happens Lawson could return to his Nuggets' form and the Kings could have a value on their hands.
More from A Royal Pain
This article originally appeared on