Take Your Best Shot: Omri Casspi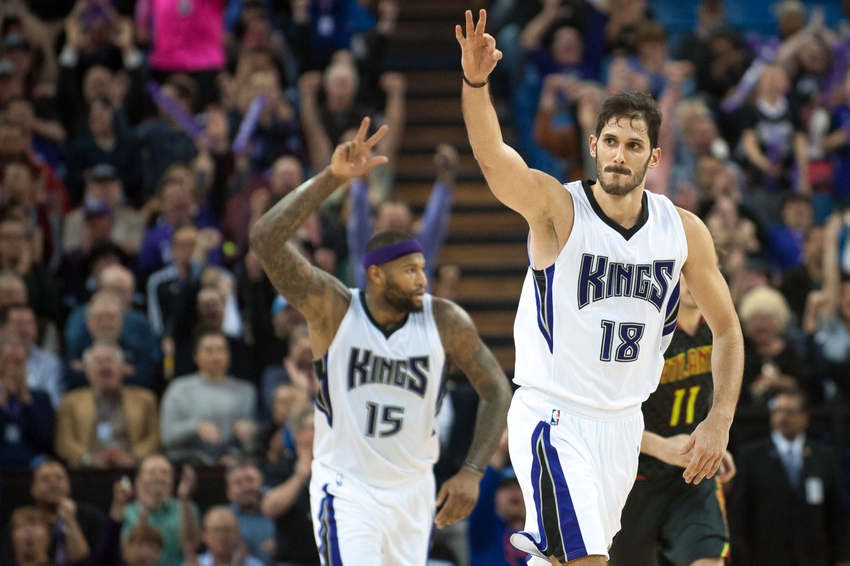 In this article, A Royal Pain continues its series of analyzing the entire roster on the Sacramento Kings to see where each player is at their most efficient shooting the basketball.
The player that will be evaluated in this piece, Omri Casspi.
Where To Let It Go?
Last season, Casspi was successful in scoring the ball in various locations on the court. The most notable area, the perimeter.
Based on the shooting chart listed above, Casspi in the 2015-2016 season was able to record percentages of 43.8, 44.6, 43.9, 35.1, and 41.4 from all areas beyond the three-point line.
Although Casspi's perimeter shooting came to the scene just last season, he also had success making the long ball in certain spots in his 2014-2015 campaign as well.
Based on the data from two seasons back, Casspi had success making three-pointers at the left-baseline, the top of the key, and the right-wing, recording percentages of 71.4, 52.2, and 45.
Summary
Other than having success scoring in the paint, Casspi has done most of his scoring damage from beyond the perimeter. Especially in that epic shoot-off against the reigning MVP Stephen Curry.
Bottom line, the data shows that Omri can be efficient anywhere from three, but specifically, it looks like the top of the key is where he is the most effective.
Initially, the Sacramento Kings signed Omri Casspi for his ability to drive to the basket and make perimeter shots. Based on what he has produced in his second stint with the purple and white, he has done exactly that.
More from A Royal Pain
This article originally appeared on