Take Your Best Shot: Lamar Patterson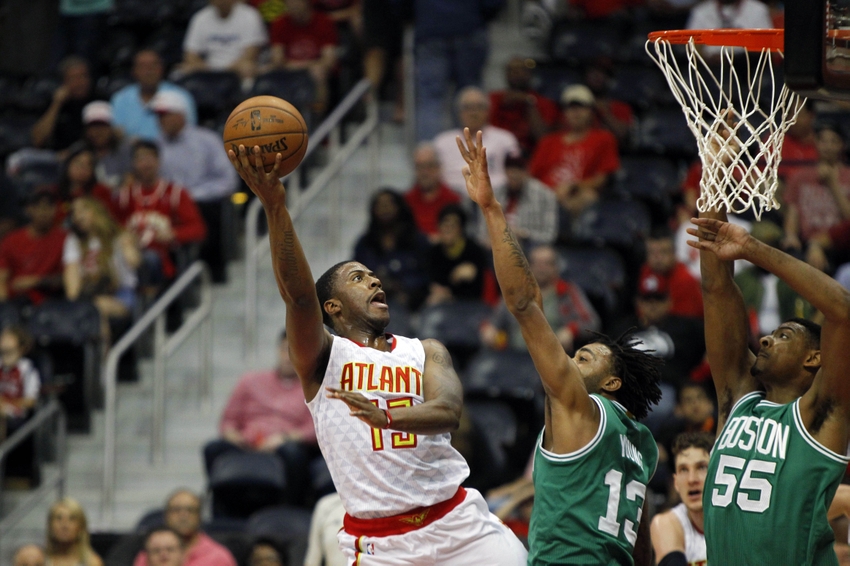 One of the most attractive aspects of the sport of basketball is scoring the ball. The reason why many basketball fanatics revere players like Michael Jordan, Allen Iverson, and Kobe Bryant is that they were amazed by the various and spectacular ways that these players were able to get the ball into the basket.
With that being said, A Royal Pain begins a new series. Throughout these next couple of days, ARP will be analyzing the current roster for the Sacramento Kings to see where each player is at their most efficient shooting the basketball.
Without further ado, today's candidate will be Kings' shooting guard Lamar Patterson.
Where To Let It Go?
When looking at Patterson's shooting chart, produced by NBASavant.com, it shows that the former Pitt Panther wasn't a good shooter last season.
Based on the chart list above, there were only two locations on the court where Patterson was above the league's average in field-goal percentage.
According to Basketball Reference, the average field-goal percentage in the NBA last season was 45.2% and the average percentage of shots made beyond the perimeter was 35.4% (per Basketball Reference).
Inside the paint, Patterson was able to make over 65% of his shots and from the left corner of the perimeter he was able to make over 44% of his shots.
Overall, Patterson should consider focusing most of his offensive scoring in the paint or on the baselines of the perimeter, specifically on the left side.
Summary
Overall, when looking at Lamar Patterson's shooting chart from last year there are only two spots on the court where he was effective in making shots. However, one thing to consider from this chart is that the sample size is very small.
Because Patterson hasn't attempted many shot attempts in the NBA just yet, the chart listed above may not be an accurate representation in predicting where Patterson's sweet spots actually are on the hardwood.
But because Patterson hasn't had much experience in pro basketball, we can only rely on what he has done so far, and the numbers show that Patterson isn't a guy to bank on when your team needs a dire basket.
This article originally appeared on