Take a closer look at Andrew Wiggins' special 'ROY' kicks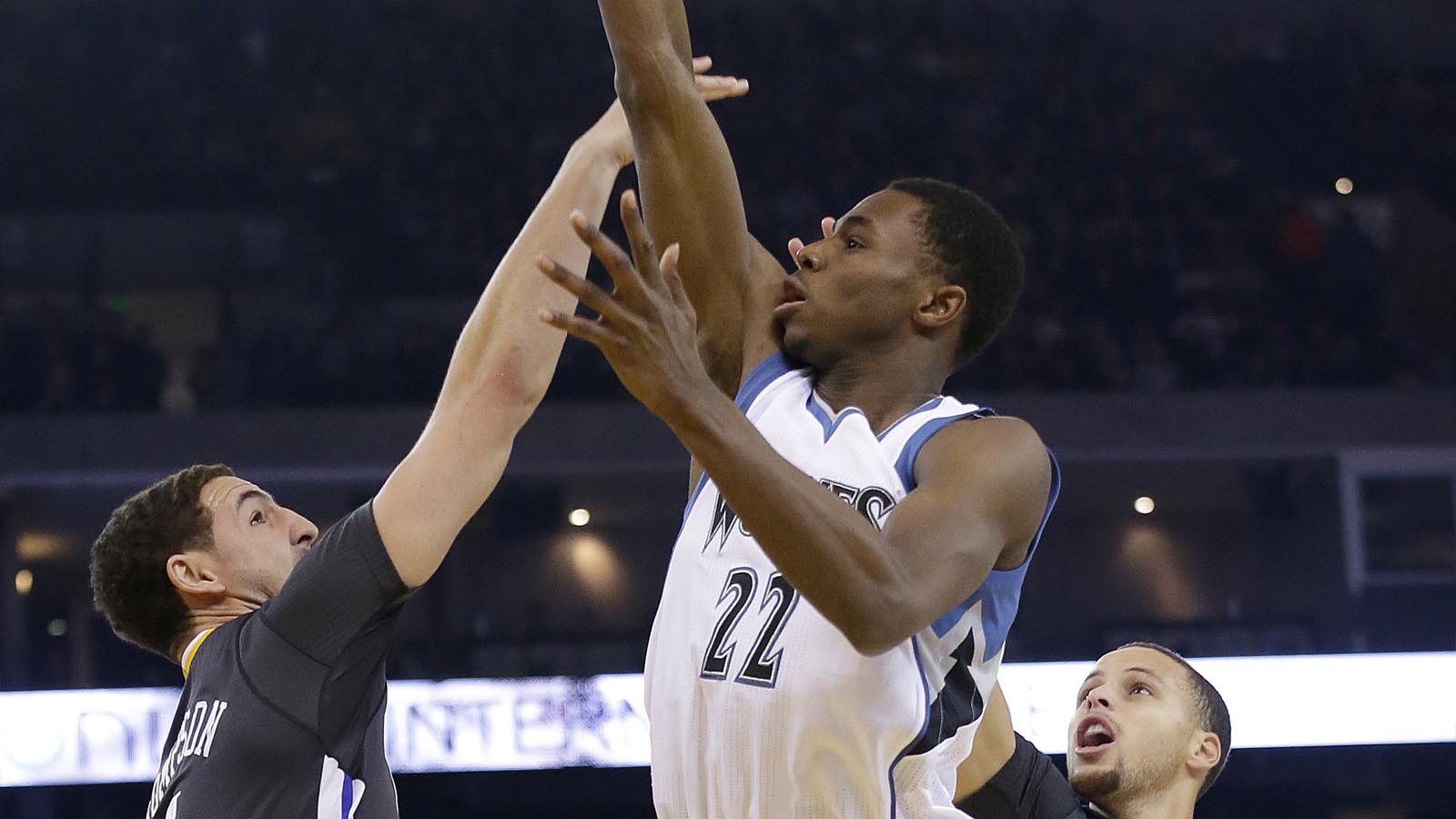 It won't be long before Andrew Wiggins has his own pair of shoes. If his career trajectory continues in its skyrocketing direction, adidas will have another star to market alongside the likes of Damian Lillard, John Wall and Derrick Rose.
That is still a few years down the line, however. For now, Wiggins and his fans will have to settle for a special "Rookie of the Year" addition of an already existing model, the Crazylight Boost. That does not diminish Wiggins' achievement, nor does it diminish how cool the shoes look. adidas didn't just slap some new colors on the shoes, they changed the look completely, going with an awesome red, white, yellow and blue pattern and a slick, stylized Andrew Wiggins logo on the tongue. Hopefully, when Wiggins gets his own line, his first edition will look as nice as these.
(h/t Nice Kicks)
Photo credit: Jeff Chiu/Associated Press