Taj Gibson says he's tired of losing to 'trash teams' like the Knicks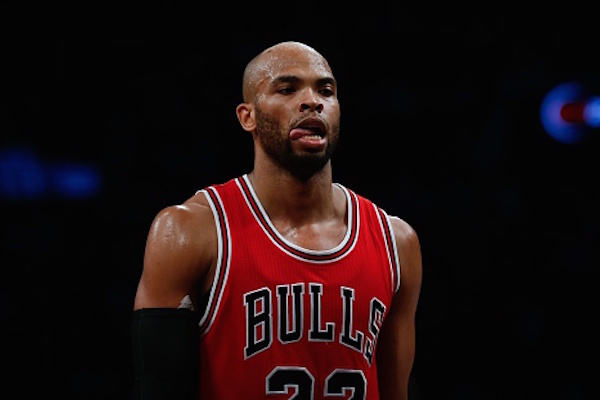 The Chicago Bulls are a trash team.
I wish they weren't. I really do. I wish the Bulls were still the wild, uncouth crew that harrassed and battered LeBron James and the Miami Heat every year in the Eastern Conference Finals.
Because that would be fun basketball. It would also make the comments Taj Gibson made Thursday night a lot less awkward.
After losing two straight games to the New Knicks, Gibson vented to the media (h/t Sports Illustrated) about how sick and tired he is of dropping games to garbage, non-playoff teams.
Naturally, Knicks fans weren't jazzed with Gibson slinging sideways shot from a glass house.
A number of fans came at Gibson on Twitter after his interview, and sufficed to say, it did not go well for them.
My personal favorite:
@M_MoralesOne @ctsbulls just stop bro, u been on Twitter to many years, Not to have over 1000 followers who will actually listen to you. Smh

— Taj Gibson (@TajGibson22) March 25, 2016
Game. Set. Match.
@orSausage prob red lobster bro

— Taj Gibson (@TajGibson22) March 25, 2016
And for good measure:
The Bulls may be trash, but Taj Gibson is immaculate.
Anything the media says these days people believe. FYI I'm from New York. To many Knicks talking relax its Friday

— Taj Gibson (@TajGibson22) March 25, 2016
Dan is on Twitter. He's ordering at least 500 "prob Red Lobster bro" t-shirts.