Tyson Chandler is back, but Alex Len has remained the starter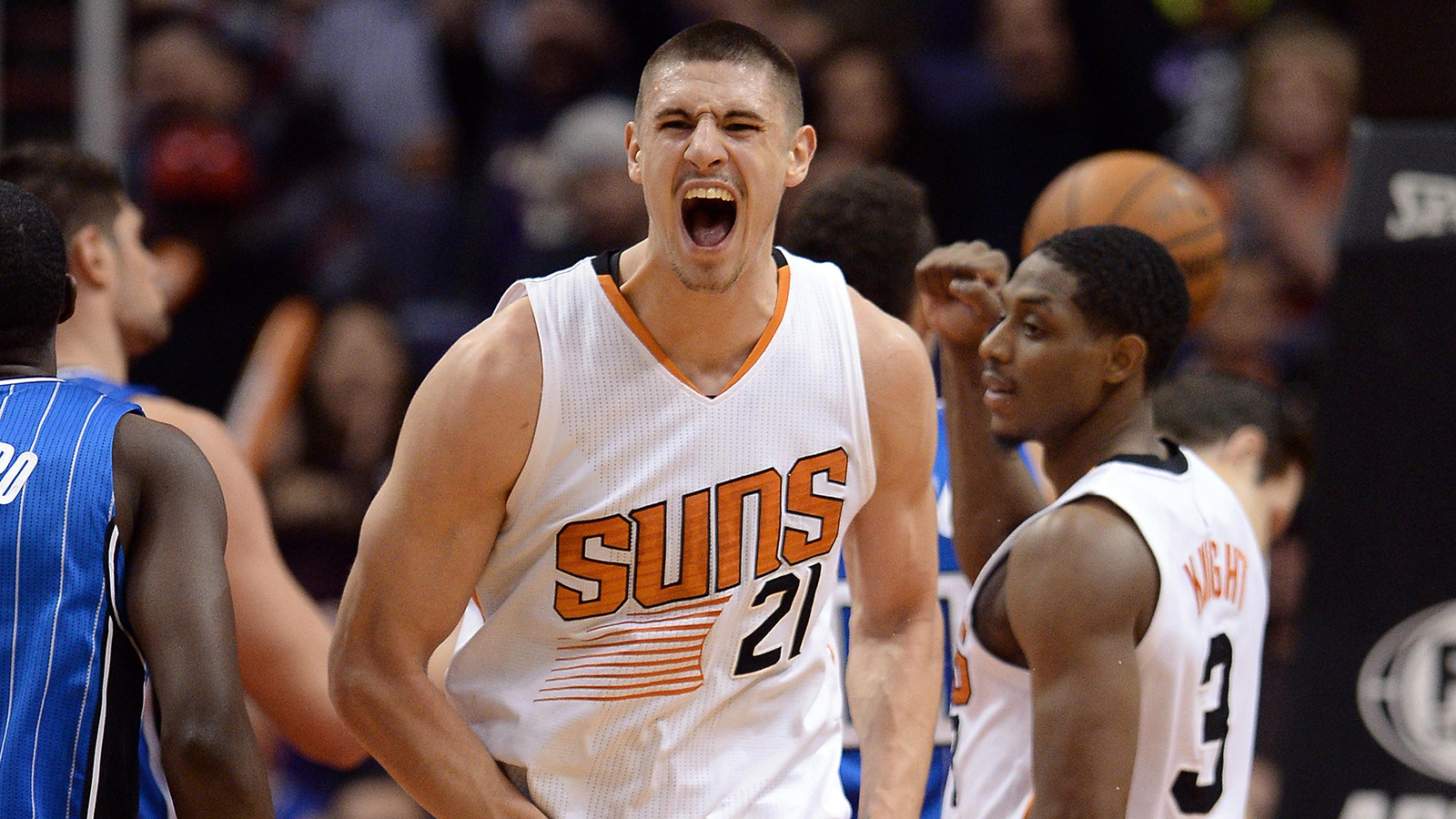 Tyson Chandler was the big free agent signing for the Phoenix Suns this summer, with the team committing $52 million to the big man over the next four years.
But that doesn't mean he's guaranteed a spot in the starting lineup.
Chandler missed an eight-game stretch while dealing with a hamstring injury, and Alex Len played so well in his absence that he earned the right to remain in the starting lineup, even though Chandler has been back now for two straight games.
Via Paul Coro of AZCentral.com:
With a record of just 11-15 on the season, the Suns have to be open to making these types of changes. Although once Chandler is fully healthy, it's tough to envision him not getting the bulk of the minutes at his position, even if he does end up continuing to come off the bench.
Len earned the right to keep the job during Chandler's first two games back Sunday and Monday, and it also allowed Chandler to ease his way back into the fold. His strong play did not hold up at Dallas, where he made one of seven shots for a two-point, four-rebound effort in 21 minutes.

"We have two guys (power forwards) in Jon (Leuer) and Mirza (Teletovic)," Suns coach Jeff Hornacek said before the game. "We've got to find out which guys pair up better with the other one to see which way we are going to go. (Chandler) was the starter before, and he'll probably be again at some point."
MORE NEWS:
Want stories delivered to you? Sign up for our NBA newsletters.