Study: Even signing LeBron James wouldn't get Lakers to playoffs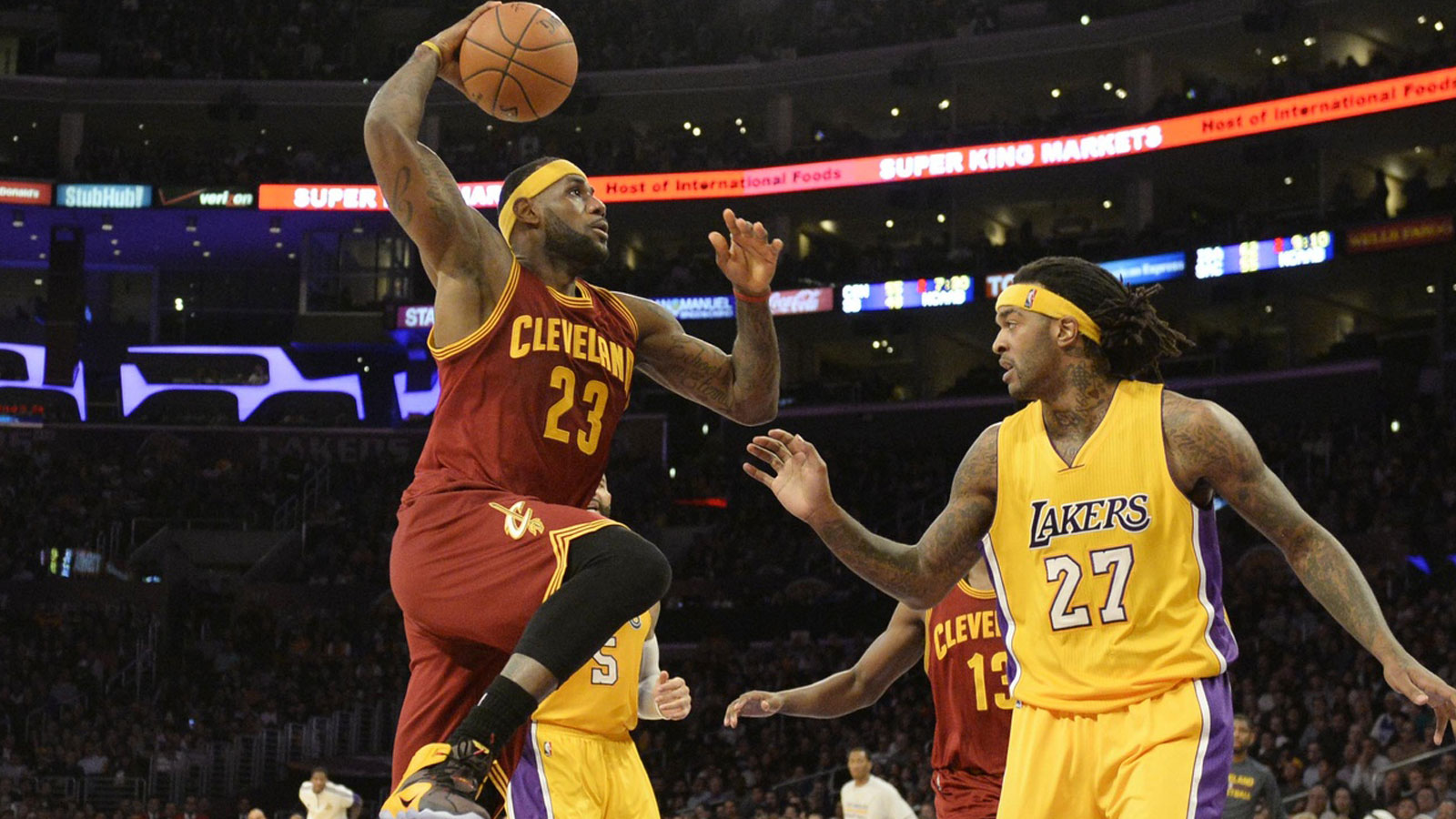 Yes, indeed, NBA fans — this is how low the mighty Los Angeles Lakers have fallen. Even the addition of the best player on the planet wouldn't boost the Lakers back into the playoffs.
This according to Neil Greenberg of the Washington Post, who takes a look at a rough estimate of the wins produced by LeBron James and the players he'd replace (along with a nice dash of Julius Randle and a bit of an optimistic projection for Kobe Bryant) to figure out how Los Angeles would fare with The King in town:
"For example, if we plugged James into the 2014-15 Lakers roster, upgrading the small forward position by swapping out Wesley Johnson, the team would have won an extra 8.7 games," Greenberg writes.
And his conclusion: A team that's obviously quite a bit better, but one that just misses out on the postseason in the tough Western Conference even with the most optimistic projections. Greenberg has the Lakers at 42 wins assuming a standout year from Randle and a solid showing from Bryant. With a bit more realistic parameters, Greenberg writes, " … it is probably more realistic to expect a James-led Lakers team winning 40 or fewer games, which is five games shy of the playoff cutoff for the West in 2014-15."
So there you have it, Lakers fans — proof positive that the only person who can carry this team back to the playoffs is Kobe Bryant.
(h/t Washington Post)
Photo Credit: Richard Mackson/USA TODAY Sports