Steve Kerr made the right choice picking the Warriors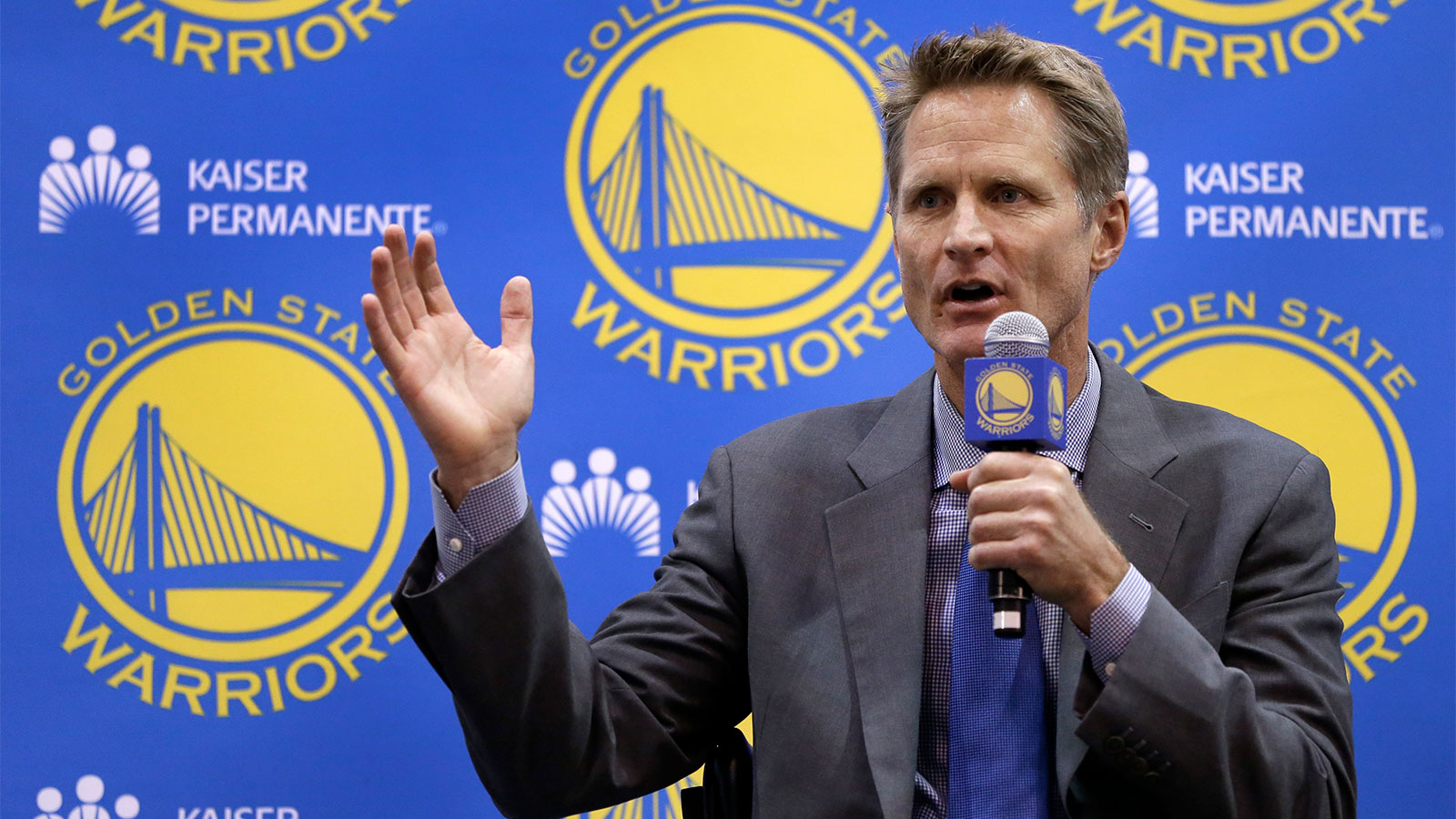 Remember when Steve Kerr was going to become the coach of the Knicks? I'm betting he does.
Kerr was sitting on an offer from New York Knicks president Phil Jackson last summer before eventually taking the job with the Golden State Warriors. Now, after winning 67 games, Kerr's Warriors lead the Rockets 3-1 in the Western Conference Finals, one win away from the NBA Finals.
The Knicks won 50 — yes, 50 — fewer games than Golden State, ending the season with a 17-65 record. They will have the fourth pick in the upcoming draft.
Over at CBS New York, Jason Keidel remember's Kerr's decision from last summer.
The only pull for Kerr was his old boss, Phil Jackson. the Warriors were a 51-win team the year before, had a gifted core, led by the burgeoning league MVP Steph Curry. In a sport that increasingly relies on speed, ball handling, and sharpshooting, you could not find a better backcourt to fill that template than Curry and Klay Thompson.

The only argument for Kerr to come to NYC was Jackson, whose 13 rings would bring a collective karma back to MSG, where Jackson's NBA journey began in he 1960s. They could recreate the magic and mojo they had in Chicago.

But that would be hard to do without Michael Jordan, of course, and maybe Kerr saw that. Maybe Kerr also realized that not even someone of Jackson's gifts and gravitas could conquer the historic ineptitude that has reigned over The World's Most Overrated Arena for the last two decades.
(H/t to CBS New York.)
Photo Credit: AP Photo/Ben Margot