Stephen Curry just finished the greatest individual regular season in NBA history
Stephen Curry's 2015-16 regular season is now over, and the Warriors' point guard is certain to win his second-straight MVP award in a few weeks — in fact, he should be the first player in NBA history to win the award with a unanimous vote.
Why wouldn't he win without dissent? After all, he just had the single greatest individual season in NBA history.
Don't believe me? Well, the numbers are staggering.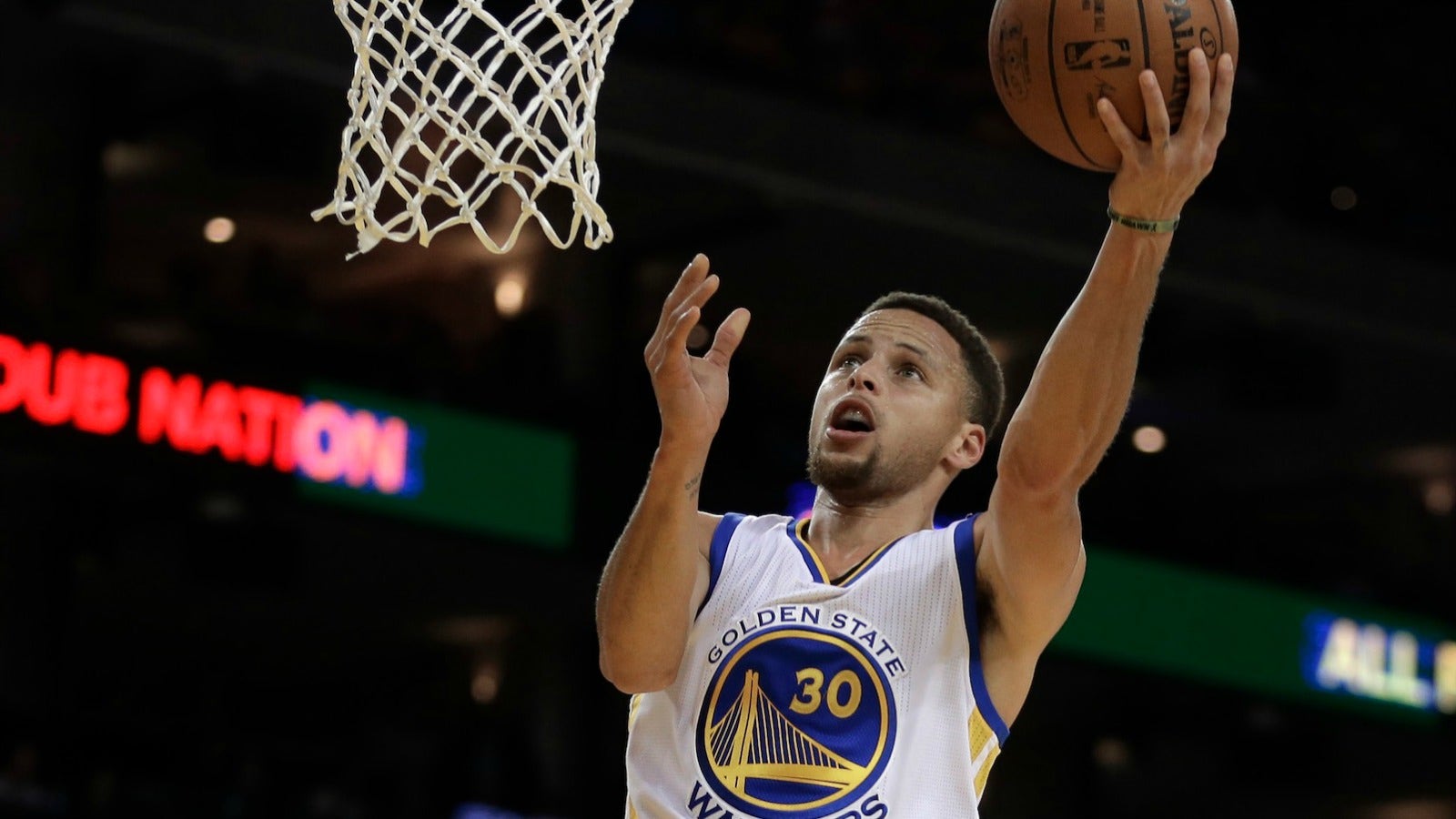 Curry averaged 30.1 points per game this season to win his first scoring title. And while 30.1 is hardly a crazy number — €"33 other players have averaged 30 in a season in NBA history — Curry did it while playing fewer than 35 minutes per game this season. He's the first to average 30 in less than 35 a game.
Curry shattered his own 3-point record this season, hitting 402 treys. The man broke the record of 286 —€" which he held —€" with 24 games remaining on the schedule. The 402 smashed the old record by 40 percent. The dude nearly doubled the previous record —€" that's Ruthian. According to FiveThirtyEight, that's the equivalent of hitting 103 homers in a season in baseball.
Curry became the seventh player in NBA history to join the 50/40/90 club, representing the shooting percentages from the field (.504), beyond the arc (.454), and the free-throw line (.908). Curry is the highest scorer in that club's history, but those numbers fail to put into perspective the prolific efficiency Curry played with this season. The Warriors guard is the second member of the 50/45/90 club, despite the fact that he took more 3-pointers than anyone else in NBA history this season (886), and had the highest usage rate of any player in the seven-man group.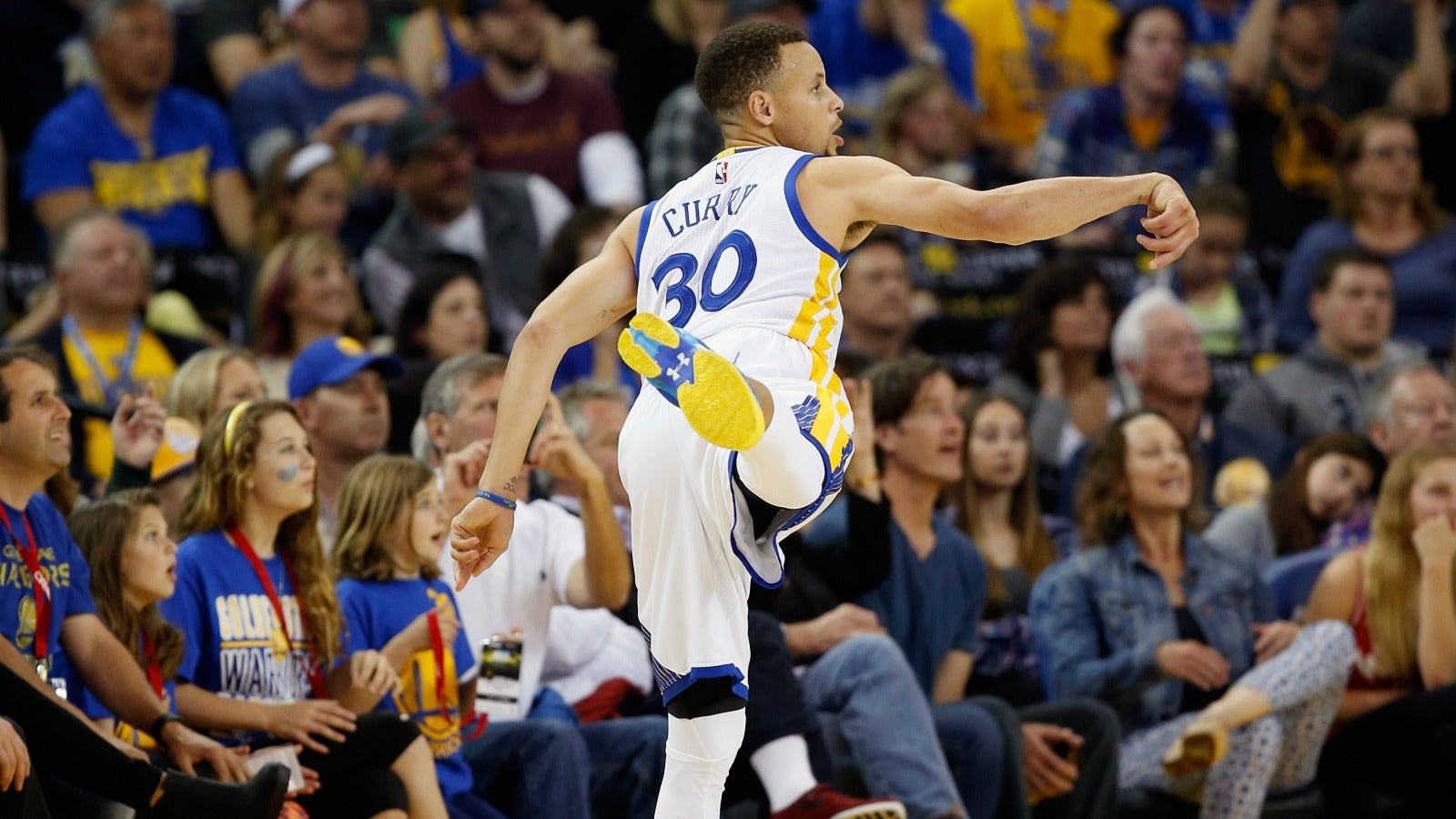 Think Curry was just jacking up 3-pointers without remorse all season? Well, you're wrong. The best shooting percentage from distance in NBA history belongs to Kyle Korver, who nailed 53 percent of his 3-pointers for Utah in 2009-2010. Curry might not have approached that number, having made 45 percent of his 3-pointers, but he did make seven times more 3-pointers than Korver did in his record year. That's both prolific and efficient.
Curry ended the season with the greatest true shooting percentage of a high-volume scorer in NBA history. Michael Jordan never had a true shooting percentage better than .614, and Kevin Durant posted a .635 in his MVP season two years ago — Curry, when it was all said and done, finished the year with a true shooting percentage of .669.
Curry's "Player Production Average" this season was the first above 300 in the modern era. The next-best season of all time: LeBron's 2012-13 at 282.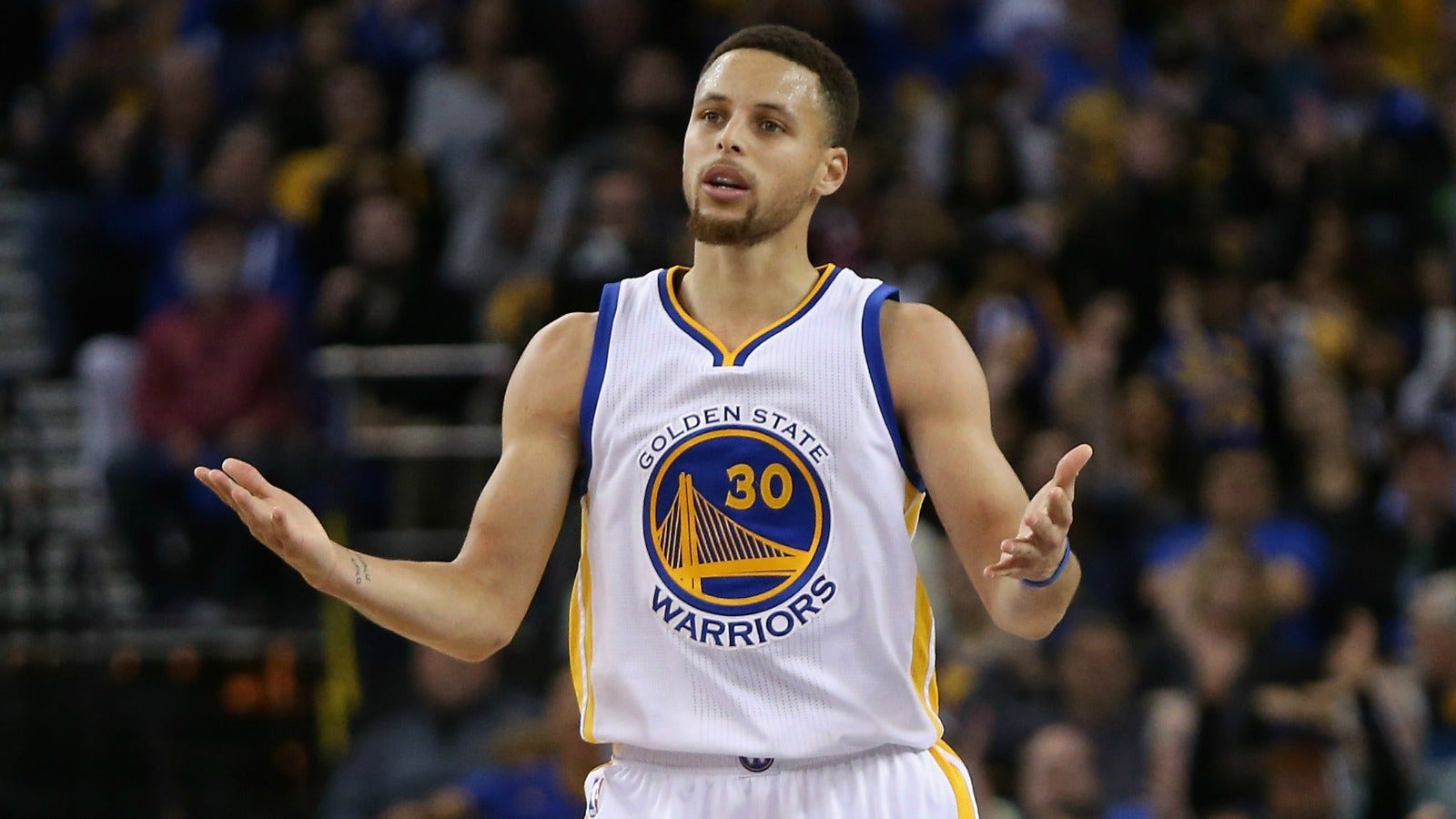 Curry also led the NBA in steals (169), was eighth in the NBA in assists (527, second on his team, behind Draymond Green), and, I'm missing something here…
Oh yeah, he led his team to an NBA record 73 wins in a season.
There should be no doubt, Curry just posted the greatest season in NBA history, and if that doesn't land a unanimous MVP vote, it's hard to believe that any season will.