Oddsmaker: Steph Curry, Zach LaVine favored to repeat on All-Star Saturday night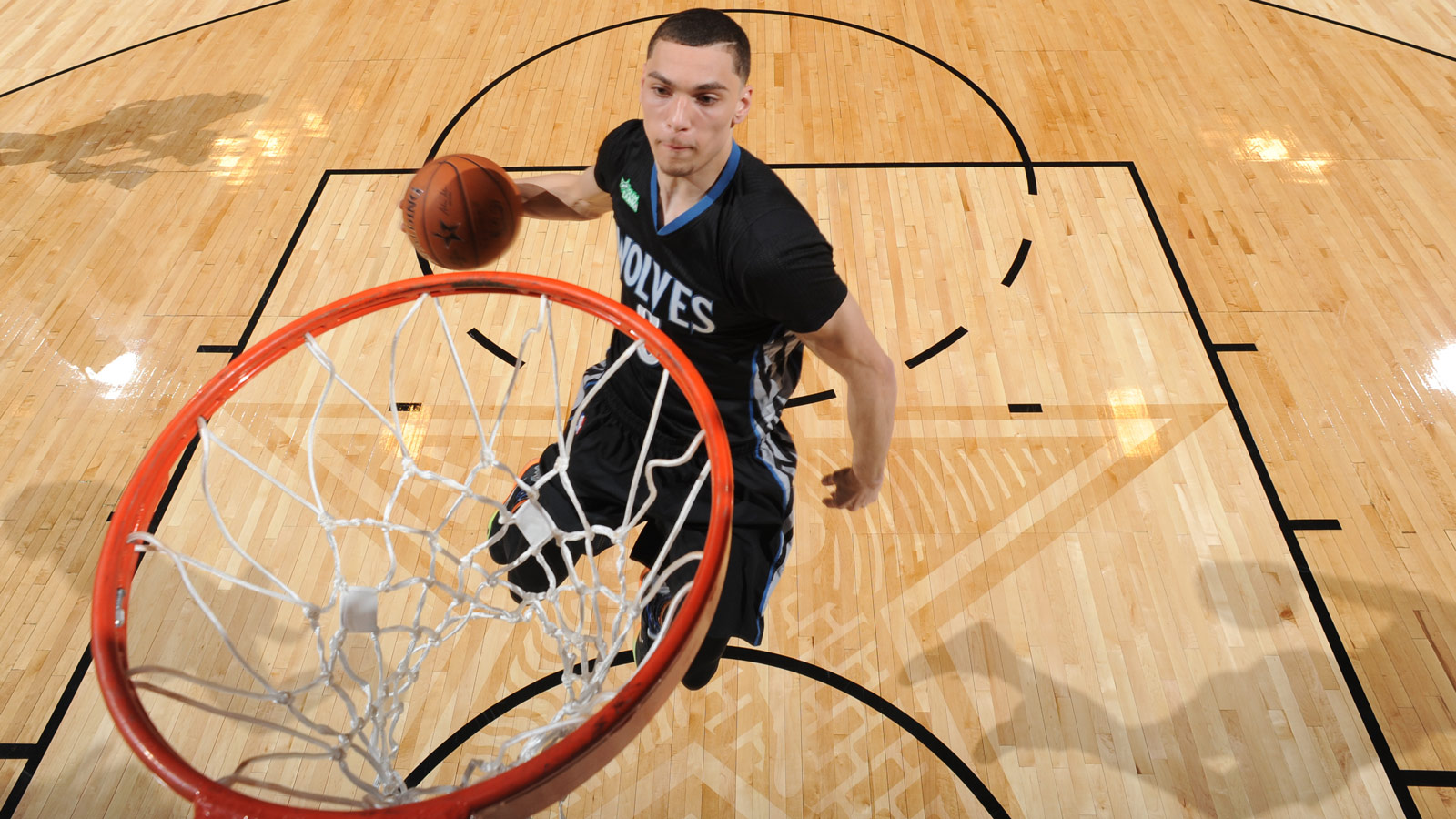 The odds for All-Star Saturday night were released on Tuesday, and they're predictably vanilla.
Golden State Warriors superstar Stephen Curry and Minnesota Timberwolves high-flyer Zach LaVine are favored to defend their crowns for the Three-Point Contest and Slam Dunk Contest, respectively, according to oddsmaker Bovada.
This totally makes sense, as Curry is the best shooter in the world — and thus the overwhelming favorite — and LaVine very well might be the best dunker around — or at least the best one actually willing to participate in the dunk contest. It might be competitive, but if determining odds, those are the two clear-cut favorites.
The Skills Competition is a little murkier, though Boston Celtics stud Isaiah Thomas' otherworldly speed makes him the favorite to snag the trophy. Again, another safe choice. Big men were predictably not expected to do well in the Skills Competition or the Three-Point Contest.
All-Star Saturday night is in just a few days, on Feb. 13, so we'll have our answers soon enough.
With that said, what do you think? Who are your favorites?
Here are the full odds for each competition, accompanied by a poll for you to voice your opinion:
Odds to win 2016 NBA Three-Point Contest
Stephen Curry (Golden State Warriors) 9/4
Klay Thompson (Golden State Warriors) 7/2
JJ Redick (Los Angeles Clippers) 5/1
Devin Booker (Phoenix Suns) 11/2
Kyle Lowry (Toronto Raptors) 11/2
James Harden (Houston Rockets) 8/1
Khris Middleton (Milwaukee Bucks) 8/1
Chris Bosh (Miami Heat) 12/1
Odds to win 2016 NBA Slam Dunk Contest
Zach LaVine (Minnesota Timberwolves) 1/4
Will Barton (Denver Nuggets) 7/2
Aaron Gordon (Orlando Magic) 5/1
Andre Drummond (Detroit Pistons) 9/1
Odds to win 2016 NBA Skills Competition
Isaiah Thomas (Boston Celtics) 10/3
Patrick Beverley (Houston Rockets) 9/2
Jordan Clarkson (Los Angeles Lakers) 5/1
Draymond Green (Golden State Warriors) 5/1
C.J. McCollum (Portland Trail Blazers) 5/1
Anthony Davis (New Orleans Pelicans) 8/1
DeMarcus Cousins (Sacramento Kings) 17/2
Karl-Anthony Towns (Minnesota Timberwolves) 10/1
(h/t CBS Sports)
Jovan Buha covers the NBA for FOX Sports. Follow him on Twitter: @jovanbuha.