Steph Curry insists his knee is 'fine'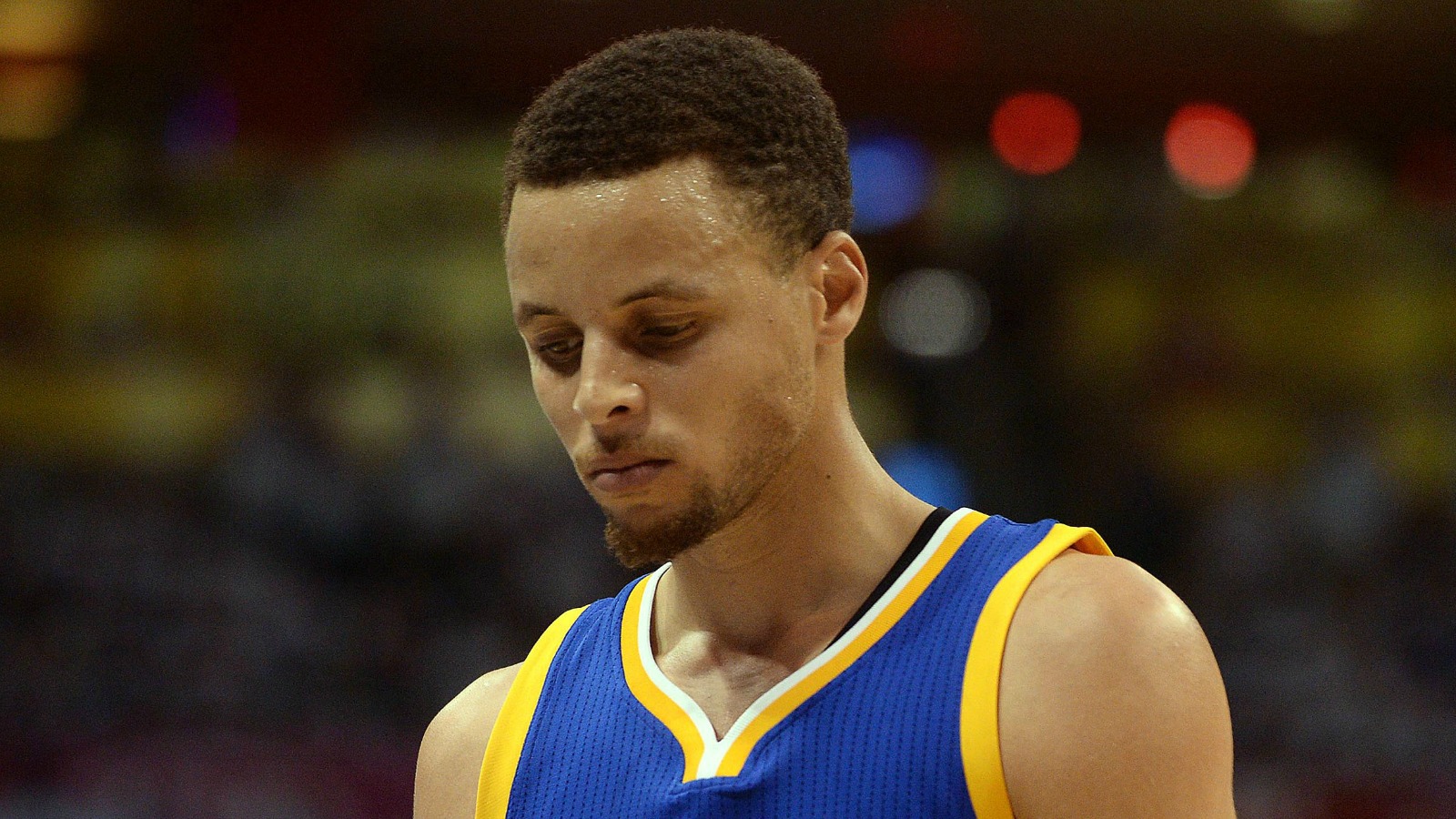 The Golden State Warriors cannot beat the Oklahoma City Thunder three straight times unless Steph Curry indisputably looks like the best player alive. But so far, in the Western Conference finals, the first unanimous MVP in NBA history has been a shell of himself, averaging 24.3 points (low by his standards) and 4.3 turnovers per game.
The easiest explanation is Curry's health. He sprained his MCL in Game 3 of the first round after slipping on a wet spot in Houston, and despite a few magical performances since, he hasn't quite looked like the consistent tour de force who terrorizes defenses on and off the ball.
But heading into a do-or-die Game 5, Curry refuses to make any excuses.
Regarding his knee, Steph Curry insists: "I'm fine."

— J.A. Adande (@jadande) May 26, 2016
That's admirable but not very enlightening. Curry is shooting 41.9 percent in the conference finals. He's yet to crack the 30-point barrier after averaging a league-best 30.1 points per game during the regular season. His 3-point shooting and off-the-dribble finesse are a relative disaster.
Curry can't free himself off the ball as he spent the past 18 months doing with ease. The Thunder are admittedly grabbing and holding him a bit, but they're also switching screens, closing gaps and maintaining their discipline at every position. It's been a great defensive performance, and Oklahoma City deserves all the credit in the world for sustaining it through two straight wins since the series was tied at 1-1.
But Curry, at his best, annihilates the most effective defensive execution in the world. Those who closely watched the Warriors win 73 games know this isn't the same player.