Jason Kidd says Stephen Curry is 'our modern-day Jordan'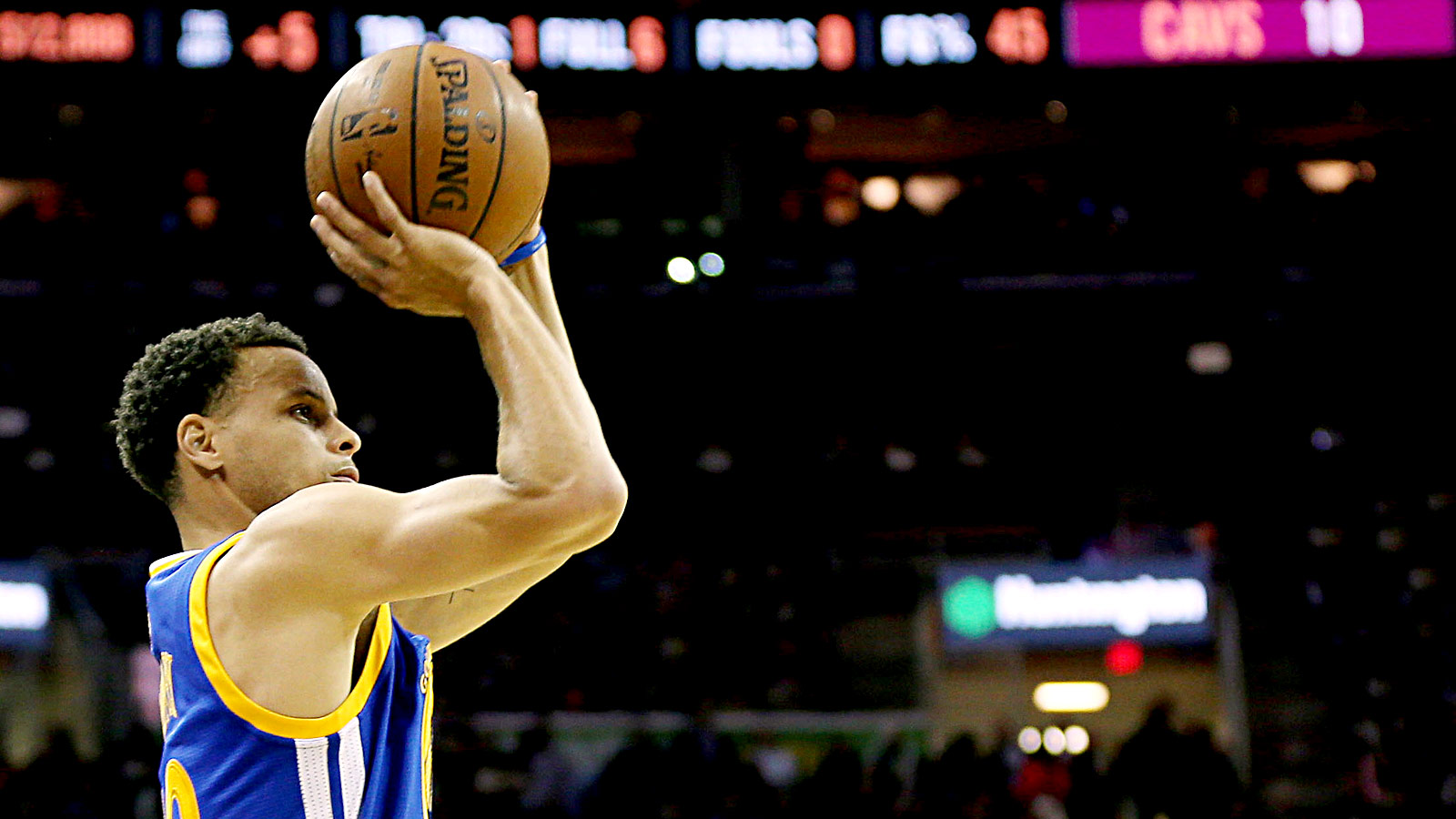 Before the Milwaukee Bucks shocked the world and ended the Golden State Warriors' 28-game regular-season win streak, dropping them to 24-1, Bucks head coach Jason Kidd gave Warriors star Stephen Curry arguably the best basketball-related compliment possible.
"He's our modern-day (Michael) Jordan, in the sense that when we were growing up, we all wanted to be like Mike," Kidd said, according to the San Francisco Chronicle. "This younger generation will see Steph playing at a very high level — not only one year, but hopefully for the next five or six years. He's young and still has a lot to give to the game."
Jason Kidd on Steph Curry: "He's this generation's Jordan. We all wanted to be like Mike, and children today will grow up seeing Steph."

— Rusty Simmons (@Rusty_SFChron) December 12, 2015
To be clear, Kidd isn't saying Curry is Michael Jordan or that he plays like him — that's obviously not true, even if there are similarities in their statistical profiles. He's simply saying that Curry's impact on this generation will be similar to the impact Jordan had on the previous generation. Which is spot on.
Curry's 3-point shot has become the modern-day equivalent of Jordan's dunk. It's the most exciting play in basketball, hands down, captivating fans' attention and producing must-see moments.
Moreover, Curry is relatable. Not everyone can grow to be 7-feet, or have the physique of LeBron James, or the athleticism of Jordan.
But 6-foot-3 is relatively normal height, albeit on the taller side. And Curry is no more than 200 lbs., if that (he's certainly put on muscle mass since he was listed at 190 lbs.). He plays on the perimeter, flinging prayers at the rim, only they go in with the regularity of a big man's layup attempt. Youngsters are mimicking that style of play nowadays, and it's part of what's made Curry the leading vote-getter in All-Star voting and the No. 1 jersey-seller.
If anything, Kidd may actually be underselling Curry's contribution in the latter half of the quote, as this is the third season Curry has been playing at an elite level. He's progressively gotten better each year, but it's not as if this is his first great season.
With the 24-1 Warriors chasing the Bulls' 72-10 record, the comparisons between Curry and Jordan have been popping up left and right. But this might be the one that rings most true.
(h/t CBS Sports)