Steph Curry makes another nearly impossible 3 for No. 300 this season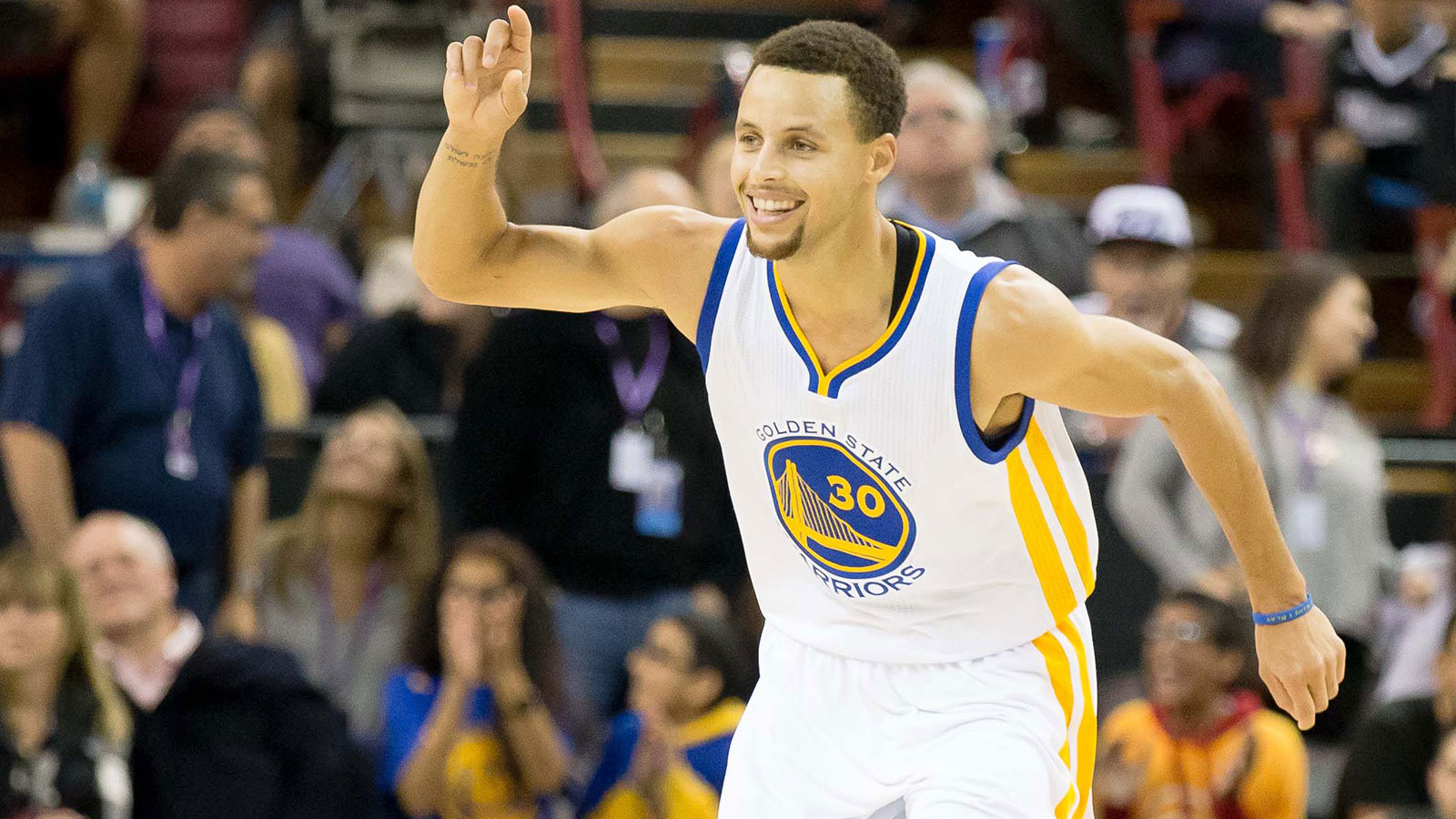 Another game, another Stephen Curry 3-point milestone.
Curry became the first player to make 300 3-pointers in a season on Monday, torturing Orlando Magic big man Ersan Ilyasova with seven cross-over dribbles before hitting a step-back 3-pointer in his face from 28 feet:
#SPLASH number 300 for @stephencurry30! #StephGonnaSteph pic.twitter.com/otQEbJdmQT

— GoldenStateWarriors (@warriors) March 8, 2016
Stephen Curry is the first player in NBA history to hit 300 three-pointers in a single season.

— GSWStats (@gswstats) March 8, 2016
It's just not fair. That's ridiculous.
What is Ilyasova supposed to do there? He's 6-foot-10 and was smothering Curry. It's almost impossible to defend him any better (unless, of course, you could hand-check him).
Stephen Curry has extended his NBA-record streak of regular-season games with at least one three-pointer to 132-straight.

— GSWStats (@gswstats) March 8, 2016
With 20 games remaining, Curry, who's averaging 5.1 3-pointers per game, is on pace for another 102 3-pointers, which would give him 402 for the season (an unfathomable milestone).
The Warriors may choose to rest him down the stretch, though, depending on how close the San Antonio Spurs are in the standings. That, of course, would certainly affect Curry's total.
But it's starting to look more and more like 400 is possible, if not probable, which is downright scary.
Jovan Buha covers the NBA for FOX Sports. Follow him on Twitter: @jovanbuha.