Stephen Curry comments on impending free agency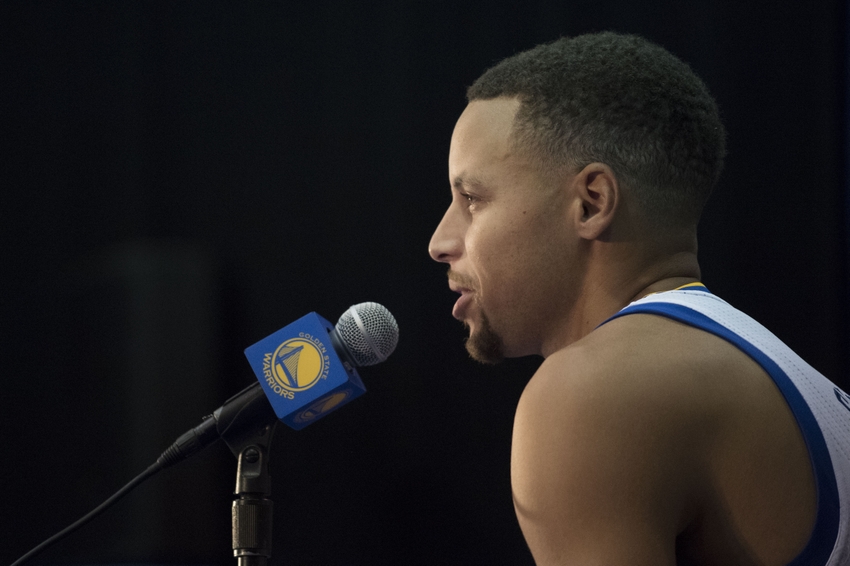 Stephen Curry comments about his impending free agency next summer.
In the summer of 2012, the Golden State Warriors decided to extend their young point guard and gave him a 4-year deal worth $44 million. Stephen Curry had dealt with injuries over the first few years of his career. The talent was there, but the Warriors could not invest more in a player with so many question marks.
Over the next few years, Curry would become one of the league's best players. Since signing the extension, he has won a gold medal, two MVP awards, a championship, and 73 regular season games in a single year. He's been absolutely special.
The deal has turned how to be one of the best bargains in league history. The first unanimous-MVP ever was the fourth-highest paid player…on his own team! It's an absolute steal.
But now the Warriors have to prepare to keep their homegrown star. The team signed Kevin Durant to a max contract and resigned Draymond Green and extended Klay Thompson the year before. So money could be tight which is bad news if they want to build a a bench of competitive reserves while retaining their stars.
Curry is in the perfect situation. He spoke to the media about his impending free agency next summer. He said that he won't let it distract him during the year because the team has things they want to accomplish.
The MVP admitted "I want to be back here. I like playing here. And that's it."
After Durant's move, anything is possible. But Curry has spoken. And he's a man of his word.
This article originally appeared on