Stephen Curry breaks NBA record with 13th three-pointer vs Pelicans (Video)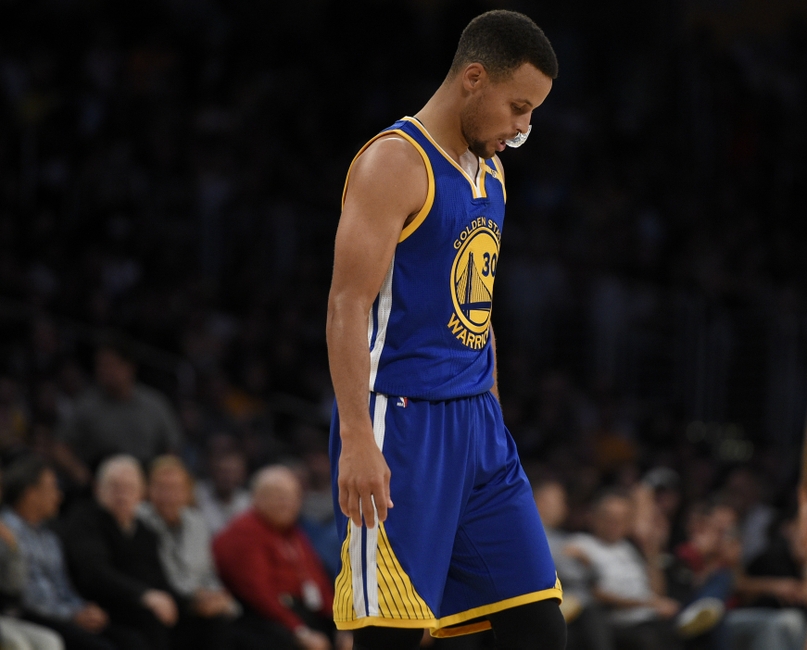 Stephen Curry amazed us with his sharpshooting once again, this time by lighting up the Pelicans from beyond the arc en route to a record
Golden State Warriors guard Stephen Curry never ceases to amaze us. He's maybe the best shooter in the history of the NBA and he still seemingly has a long career to go. Time and time again he's proven this to be true, but on Monday evening, he took things to a whole other level.
The Warriors are taking on the New Orleans Pelicans on Monday night, and Curry was just straight up out of his mind shooting the ball.
Just how out of his mind? Well, a short while ago, he set an NBA record with his thirteenth –yes, his THIRTEENTH!– three-pointer in the game against the Pelicans.
Warriors' Stephen Curry sets NBA record by hitting his 13th three-pointer vs. Pelicans pic.twitter.com/wG3qe1nwDE

— Ben Golliver (@BenGolliver) November 8, 2016

And that was still with some time left in the game. Who knows what he might finish up with before this one is all said and done.
Really, though, it just becomes more and more amazing to watch Curry do what he does on a regular basis. We haven't really seen anyone like him before when it comes to shooting the ball, and who knows, we may never see someone like him ever again in the league. He's just the most cold-blooded shooter the sport will ever own.
Maybe the scariest part of all of this is that you know that he'll be out to break this record of his at some point. What makes Curry great is that he always wants to top himself, and when he gets the chance, he'll just keep trying to add to this record — as if it's probably not untouchable enough to begin with.
This article originally appeared on