Steph Curry with a "Shaqtin' a Fool" moment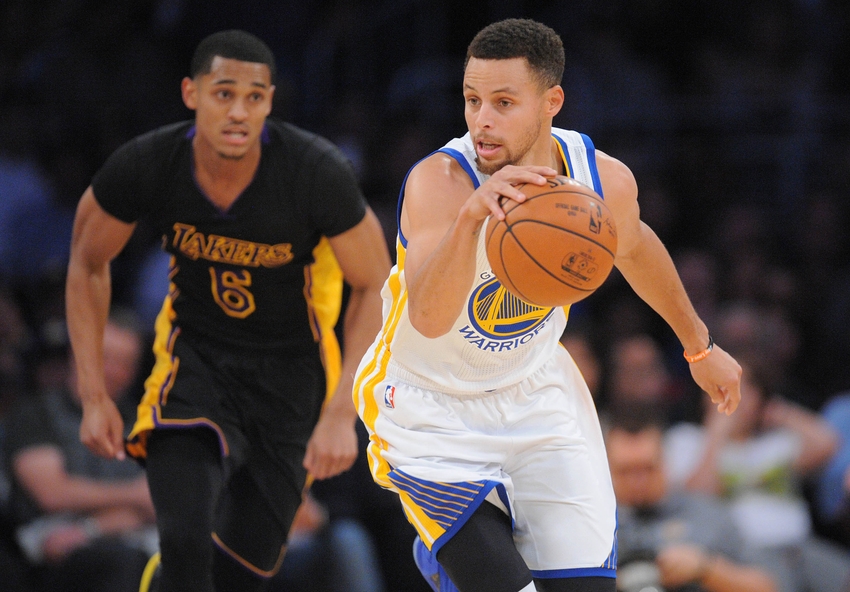 Stephen Curry blew a wide open dunk in hilarious "Shaqtin' a Fool" fashion.
MVPs aren't just extremely talented players. MVPs are the types of players to elevate those around them. They influence the game and guide their teammates towards excellence. They help others add to their game.
The Golden State Warriors have three MVPs on their team (four, if you count Andre Iguodala's 2015 Finals MVP). Stephen Curry has won the last two. Kevin Durant won the year before that. JaVale McGee is a two-time Shaqtin' a Fool MVP.
McGee, who is fighting for a spot in the rotation, has clearly had an impact on his teammates, most notably on Curry. The Warriors' point guard had a breakaway dunk against the Los Angeles Lakers and well…it didn't work out so well for him. Take a look.
So, that wasn't one of his finer moments. It was a rough second quarter for Curry and that was easily the low light of the night. He didn't take himself too seriously though. The sharpshooter laughed about it after a timeout that followed then he roasted himself on social media.
I'll tell you what, eating Ayesha's mac and cheese is definitely worth making a fool of yourself on national television at your job. That's how good it is. I can't get mad at him for blowing that dunk if Thanksgiving was the reason.
Curry got another breakaway opportunity later in the game, but he opted for the layup. It's clear that he doesn't understand entertainment and he doesn't know how to get people excited. He might just "settle" for the three next time.
Generally, Curry gets a lot of airtime during the highlights portions of shows. Expect to see him on "Shaqtin' a Fool" on Inside the NBA next week.
More from Blue Man Hoop
This article originally appeared on