Steph Curry's new move is awesome, probably illegal (Video)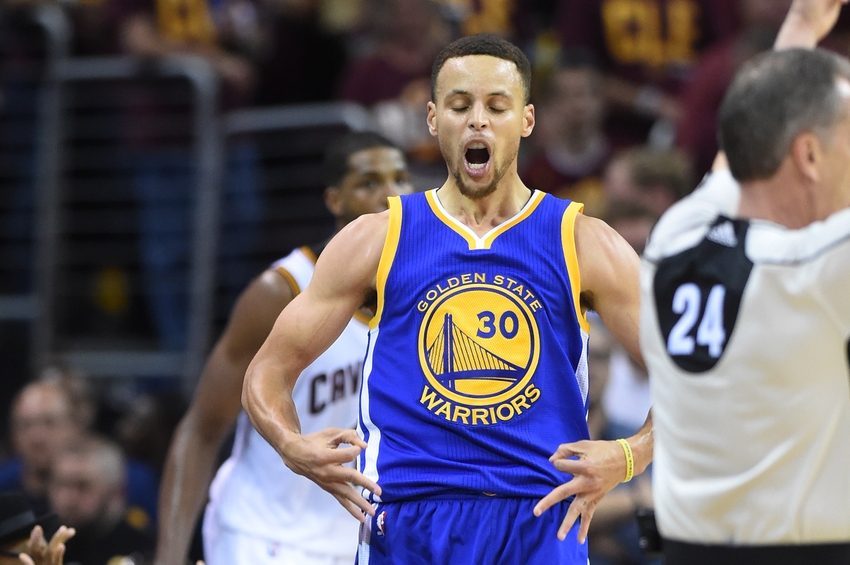 While the basketball world anticipates seeing Steph Curry and Kevin Durant as teammates, the reigning two-time MVP has added another move to his arsenal. 
Sure, the nightmares of the numbers three and one will never go away, but on paper, the Golden State Warriors are heavily favored to win their second NBA championship in three years.
With media day out the way and training camp here, it appears that Steph Curry has been adding new moves to his offensive game.
The creativity of Steph going behind the back without putting the ball on the hardwood is very impressive to say the least, but is it legal?
As fans of the game know, the NBA is known for allowing an extra step or two.
Over the years, coaches, fans and media members alike have complained about missed travel calls, but it finally appears that referees will pay more attention moving forward.
In regard to this move by Steph, the behind the back move was perfectly legal, but he appears to travel before dribbling. If you look at his right foot (pivot), it moves a couple times before he makes his move on Shaun Livingston.
Just like players, refs have preseason meetings and training camps. During those events, coaches shared their frustrations with the refs for the lack of walking calls.
Referees will watch especially for players who spot up behind the 3-point arc looking to shoot, but then are chased off by a defender and often get away with an extra step as they begin their dribble.
It sounds good on the surface, but we'll have to wait and see how much of an emphasis referees really put on traveling.
This article originally appeared on