Steph Curry on Kaepernick: "I applaud him"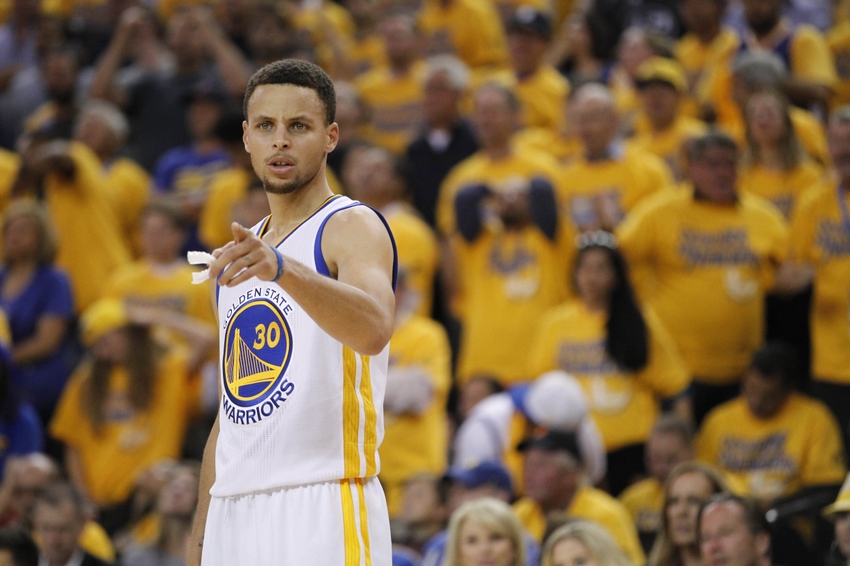 Warriors' Stephen Curry talked to CNBC about his thoughts on 49ers' Colin Kaepernick's protest during the national anthem.
Over the last few years, Stephen Curry has become one of the NBA's biggest stars. As a superstar, he has to comment on current events and the world around him. He's a leader and his voice carries weight.
During the summer, the NBA decided to move the All-Star game from his hometown of Charlotte, North Carolina because of discriminatory laws that opposed the LGBT community. Of course, Curry was asked about it. He expressed his disappointment, but he admitted that he respected the league's decision. At the ESPY's, Curry spoke out against gun violence.
The biggest story in the news is one that transcends sports. San Francisco 49ers quarterback Colin Kaepernick has been protesting the national anthem and the American flag. During the pregame ceremonies, he either remains seated or takes a knee; he doesn't stand. He said that he didn't want to support a flag that didn't support people of color.
Understandably, it's become a huge controversy. For some, this is basically treason. The struggles of African-Americans and people of color should be put on hold for a song (with racist origins). For others, Kaepernick's stand against racial injustices are, not only well within his rights, but the embodiment of America.
Curry spoke to CNBC's Sara Eisen about his thoughts on Kaepernick.
I love that there's freedom of speech and he can stand up for what he believes in. There's going to be people that disagree with him and there's going to be people that agree with him which is what I think our country stands for. Which hopefully will drive the conversation to bettering the equal rights and treatment of African-Americans and people of color. So I applaud him for taking a stand and hopefully the conversation is about what his message was and not 'is he going to stand or is he going to sit for the national anthem' or whoever it is. The conversation is started and should continue.
Curry also added that he's impressed that the quarterback is using his own money to help the cause. He hopes that the money that Kaepernick is donating gets used properly. He said that he also hopes that all the resources and brainpower come together to help solve the racial issues in the country.
Curry didn't seem to fully endorse Kaepernick, but he does respect and support his actions. With the NBA season right around the corner, it will be interesting to see if the two-time MVP and his team will do anything differently during the national anthem.
More from Blue Man Hoop
This article originally appeared on