Steph Curry applauds Colin Kaepernick's protest of national anthem (Video)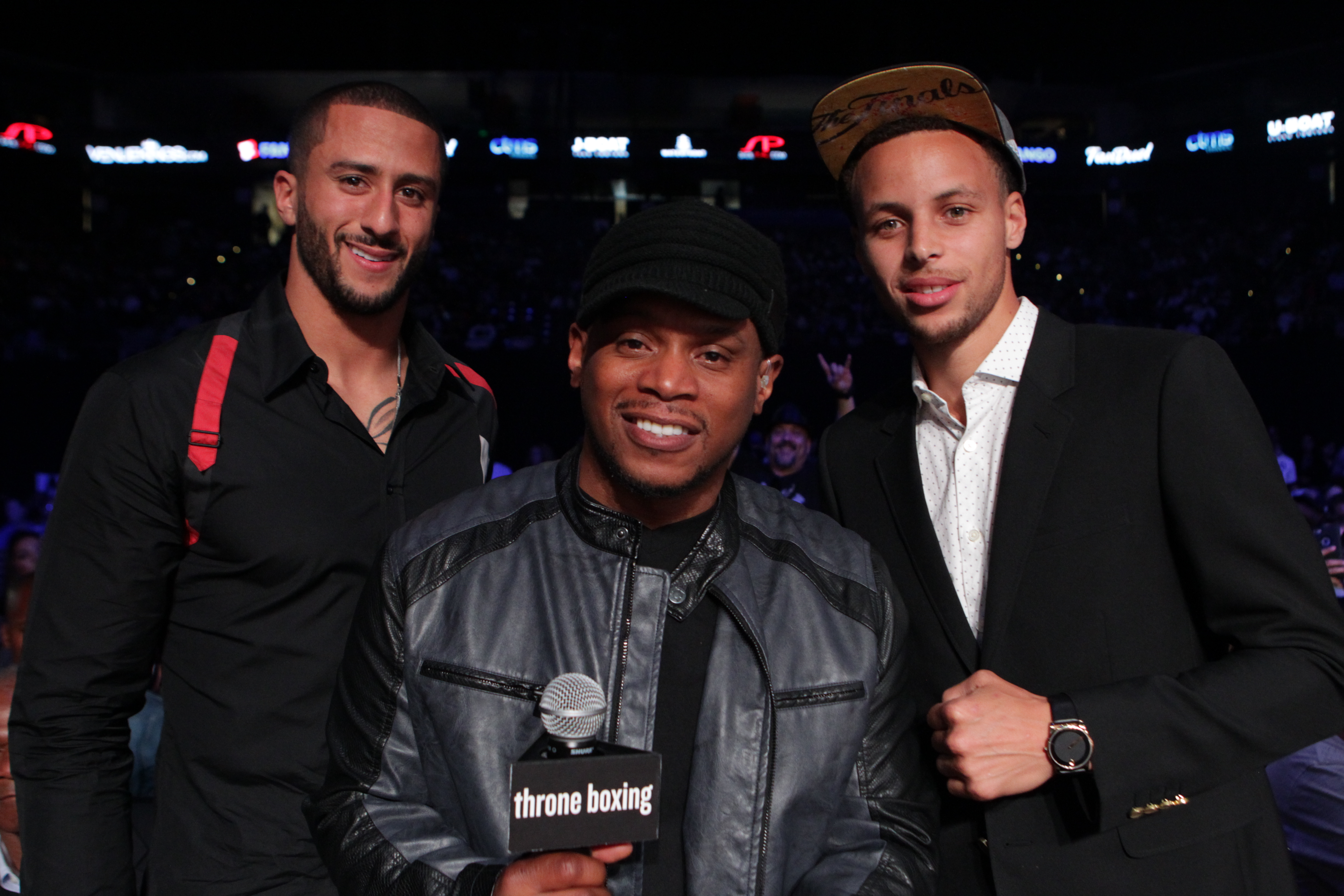 Steph Curry commented on Colin Kaepernick's decision to protest the national anthem in a recent interview.
It seems like everyone in the world has given a reaction to Colin Kaepernick's decision to protest the national anthem by sitting. That includes 2015-16 NBA MVP Steph Curry of the Golden State Warriors. During a recent interview with CNBC, Curry gave his thoughts on Kaepernick's decision.
"I love that there's freedom of speech and he can stand for what he believes him. There's going to be people who disagree with him and people who agree with him, which is what our country stands for… I applaud him for taking a stand and hopefully the conversation is about his message is rather than is he going to sit or stand during the national anthem."
Many athletes have been conservative in their support of Kaepernick. That is certainly not the case with Curry. Curry celebrates Kaepernick's decision to make a stand against injustice. He pushes for people to talk about what his message is rather than the action itself. Kaepernick might not have the support of the league, but at least he has the support of some of his peers and fellow athletes.
It remains to be seen how long Kaepernick plans on protesting the national anthem. He will continue it to start the regular season, but who knows how long he will continue it. Of course, if he winds up getting released, that would be a stop to his protest.
By showing his support for social justice, Curry joins a group that includes LeBron James, Carmelo Anthony, and Chris Paul. That trio has already made news with their actions and with their monologue to start the 2016 ESPYs. With the NBA season not too far away, it should be interesting to see if any NBA players follow Kaepernick's lead.
This article originally appeared on