Stauskas Says Getting Rid of Social Media Was What Helped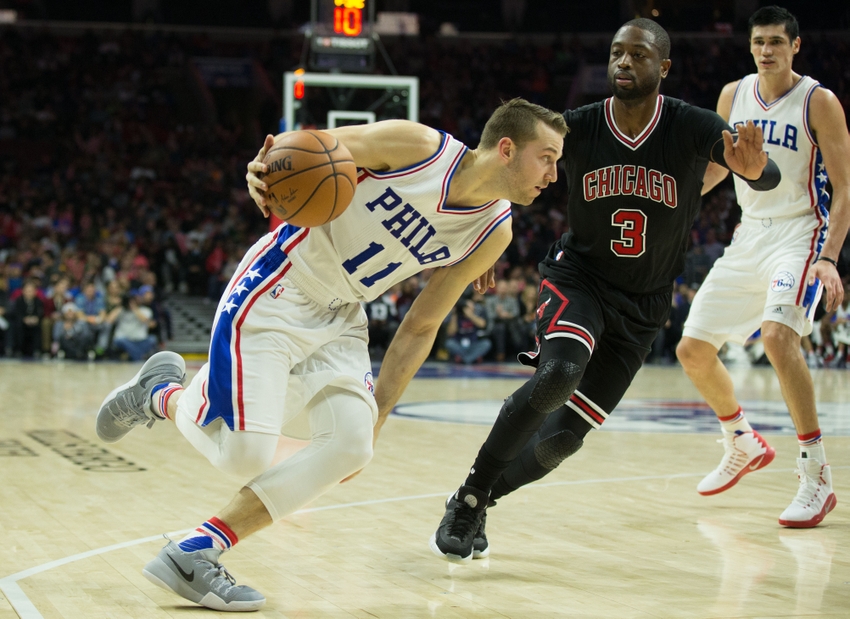 Nik Stauskas looks like a new player for the Philadelphia 76ers this season, and he says using less social media has helped.
Philadelphia 76ers guard Nik Stuaskas has looked like a fresh player in the first stretch of games this season. In previous years, Stauskas has looked timid and without confidence, and has been unable to sink 3-point shots (his forte in his college days) as a result of that.
Coming into his third season, it seemed like it was now or never for Nik. If he couldn't become a player that he was supposed to be as a rookie by this season, it was likely that he could be let go by the Sixers, and never find a really good role in the NBA.
He's averaging a career-high 9.5 points per game this season, and also shooting a career-high 40.2 percent from beyond the arc and 45.7 percent from the field. He looks so much more confident this season, and it's clear something has changed.
More from The Sixer Sense
On his podcast Sauce and Co., Nik recently opened up about what has helped him be better this year.
"One of the main things was definitely getting rid of my social media I think that helped me a lot as far as focusing on myself instead of focusing on what other people had to say. Especially when the team's not doing well, there's obviously going to be a lot of negativity coming our way, and once I got rid of social media I stopped focusing on all of that negativity."

"I can even feel the difference in my mindset this year compared to my first two years in the league. This morning [after a loss] I would wake up and still be thinking about the game last night like 'man I was 0-for-6 and I hope I can get it going today and it would be a little bit of a panic almost, like desperation almost. Today I came in for shoot around, jumper feels great, mind feels good."
Nik saw a sports psychologist this summer, and it's clear that the mind has been a huge part of his improvement this year.
"It's a new game, next day mentality," Stauskas concluded on his podcast. Let's hope he can keep his mind in the right place, and also share his secrets with teammates.
This article originally appeared on