Stanley Johnson excels in D-League appearance with Drive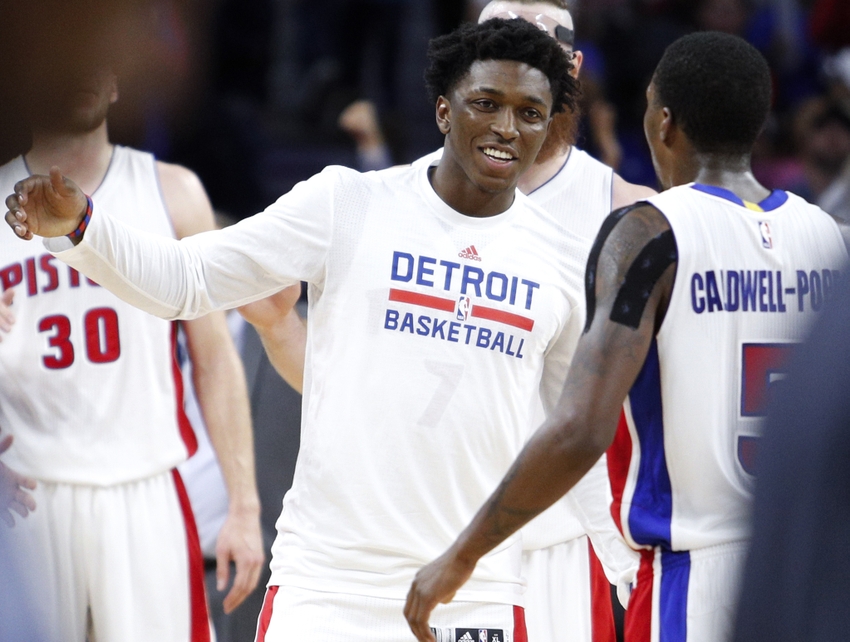 Stanley Johnson was given the opportunity to join the Grand Rapids Drive in an effort by Van Gundy to get him more playing time. Johnson took that opportunity and absolutely crushed it.
Did anyone see this type of season for Stanley Johnson after his promising rookie season and even more promising rookie season? I sure didn't.
That said, his offseason really tipped off that something wasn't right.
It started with Van Gundy commenting about Johnson being a knucklehead and difficult to coach. It carried over in preseason when Johnson started questioning the medical staff over a foot injury he had which lead to the Arizona product playing poorly in preseason and even missing time.
Those factors really set Johnson up poorly heading into year two with the Pistons. As a result, Johnson has been riding the bench and in the apparent dog house of Van Gundy.
All of that has brought us here today, where the eighth overall in 2015 pick oozing with potential now adds D-League to his resume.
Some might knock having to play in the D-League, but this might be exactly what Johnson needed, as he absolutely crushed it offensively, something we haven't seen from him all season.
Stanley Johnson got the ball on the wing, with one defender in front of him. He took a couple dribbles straight toward the rim, unrelenting.

The defender back-pedaled and Johnson put down a powerful, one-handed dunk.

Highlight-reel stuff.

It was a flashback — to last season — when Johnson was a rookie with the Pistons, or even the previous year, when he was a standout as a freshman at Arizona.

Except it was in front of a much smaller crowd of about 3,116, at the DeltaPlex Arena and Johnson was donning a Grand Rapids Drive jersey.

Johnson finished 26 points, five rebounds and four assists in 37 minutes as the Drive fell to the Delaware 87ers, 107-96, on Saturday night.

"(Van Gundy) hit me last night with (the idea of playing for the Drive)," Johnson said. "I was with it because I want to play. It's tough to watch games go by and obviously you want to play and catch a feel.

"I haven't played (this much) in months so just to get a feel and hope I get another opportunity in the NBA and I'll be able to play."
Scoring 26 points in the D-League is hardly anything to get excited about, but we needed to see this from Johnson. In fact, Johnson probably needed to see it from himself and reestablish his game.
This was a good first step towards rectifying his season. The next will be to translate that offensive efficiency into the opportunities he gets with the Pistons and work his way back into the rotation.
This article originally appeared on