Spelling Bee co-champ wears LeBron jersey under shirt
By Will Gibson and Joe Gilbert
Could this be a sign of good things to come? A huge LeBron James fan was named co-champion of the Scripps National Spelling Bee Thursday. Gokul Venkatachalam outlasted the competition to finish as co-champion (along with Vanya Shivashankar) when the competition ran out of words.
The 14-year-old Venkatachalam — his name is no spelling cakewalk, either — backed up his fandom with more than just talk. He wore a navy LeBron jersey under his button-up shirt while on stage.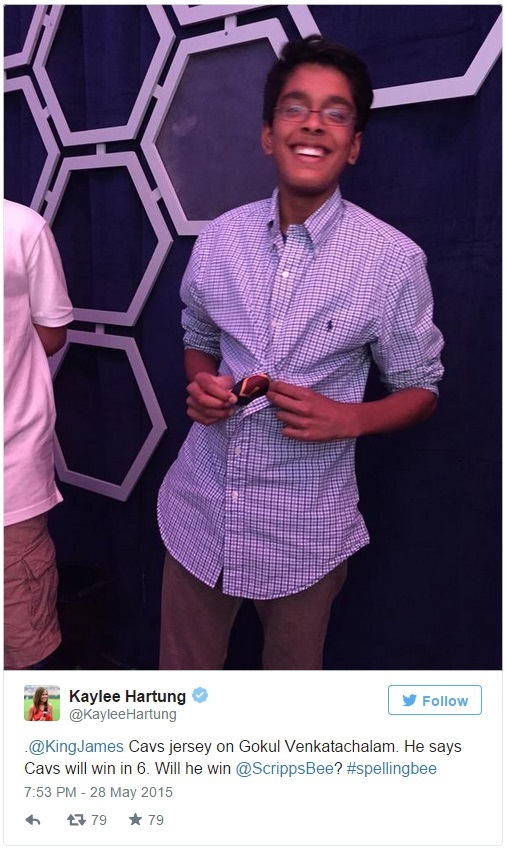 The Chesterfield, Missouri native showed his LeBron fandom before the Bee, too, when he invoked James' famous "taking my talents" line in a pre-contest video — again while wearing a James jersey.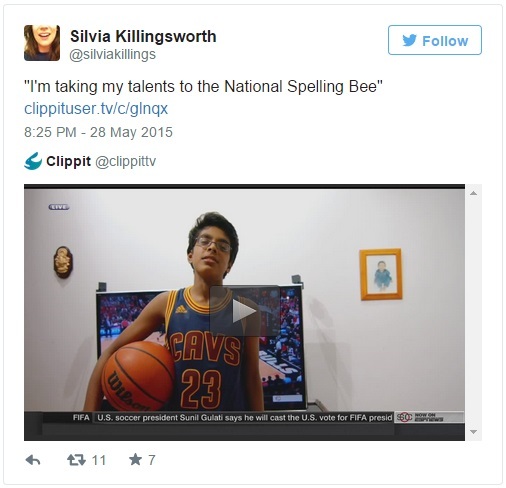 Venkatachalam spelled nunatak — definition: an exposed, often rocky element of a ridge, mountain, or peak not covered with ice or snow within (or at the edge of) an ice field or glacier — correctly to become co-champ. This year's Spelling Bee was the second competition in a row with co-champions.
WFNY has yet to do a deep dive on the statistical correlation between Spelling Bee champions' NBA Finals predictions and the actual results, but this can only be a good thing.
The next challenge for young Gokul: Can he spell Dellavedova?
More from Waiting For Next Year: