Should the Miami Heat trade Goran Dragic or Hassan Whiteside?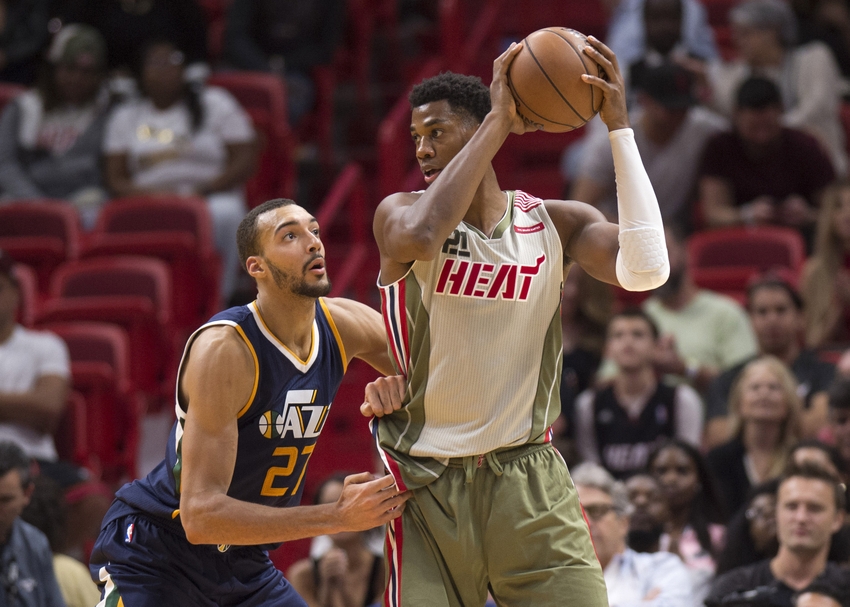 Locked On Heat is a daily podcast covering the Miami Heat and the NBA. Subscribe to get daily, expert insight on the Heat.
The Miami Heat are 2-6, they are not a good basketball team. They are the third worst offense in the NBA, the whole play faster thing isn't working out, and they can't close games that they are even in. The Heat have some problems, and fixing them is the theme of our mailbag this week!
Wes Goldberg (@wcgoldberg) and David Ramil (@dramil13) talk about if the Heat need to make a trade, if they should look to deal Hassan Whiteside and/or Goran Dragic, if it's time to start Derrick Williams and how Rodney McGruder could get more playing time.
TIME STAMPS
2:20 What did the Jazz loss mean?
4:30 How bad are the Heat?
16:00 Should the Heat trade Whiteside?
27:00 Should the Heat trade Dragic?
38:00 Does Derrick Williams deserve to start at power forward?
41:00 Can the Heat give McGruder more playing time?
Locked On Heat is part of the Locked On Podcast Network, the fastest growing podcast network in the world.
Subscribe to Locked On Heat
Interact with Locked On Heat
If you enjoy the show please subscribe, rate us and review us. It helps. Thank you for your support!
To leave comments, ask mailbag questions or for sponsorship opportunities, email us at LockedOnHeat@gmail.com and follow us on Twitter @LockedOnHeat.
This article originally appeared on