Should the Hawks Have Kept Lucas Nogueira?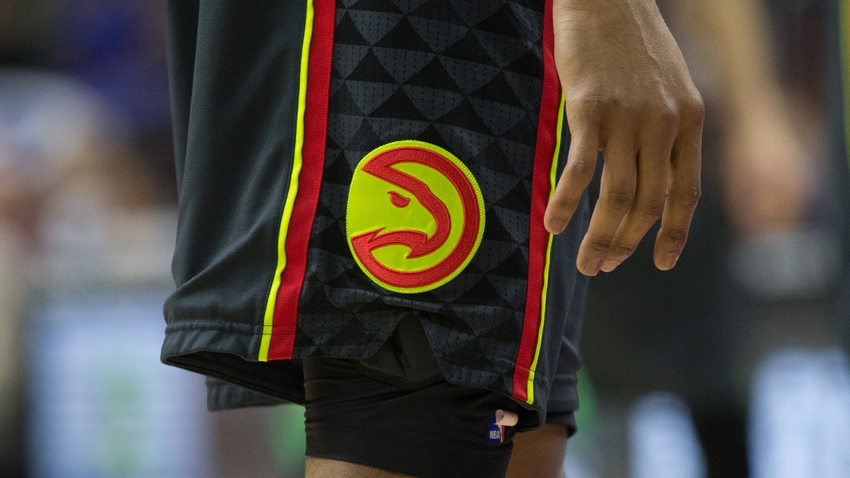 With the recent news of waiving Edy Tavares, we take a look back at whether or not the Atlanta Hawks should've kept the draft rights to Lucas Nogueria.
Following the recent news of the Hawks releasing long time project center Edy Tavares to make room for the signing of Ryan Kelly, it appears that the time and efforts on Tavares was a waste.
There is a draft pick that the Hawks made in 2013 that I really wish they would have stuck with. The news today on Walter Edy Tavares concerning the Hawks confirms what was a long drawn out foregone conclusion that Atlanta had giving up on him as a prospect. At 7'3″ and a quality rebounder, there aren't many reasons to blame the Hawks for taking a chance on him as a traditional center.
In  2014 the Atlanta Hawks took Tavares with the 43rd pick overall in the second round of the NBA draft. He was a physical phenomenon that possesses a 7'9″ wingspan. Considering the way a similarly physically gifted center by the name of Hasaan Whiteside has taken over for the Miami Heat, the Hawks probably needed to take a shot with the Cape Verdean.
Tavares has actually done well in both summer leagues, and done a decent amount of statistical production when playing for developmental teams.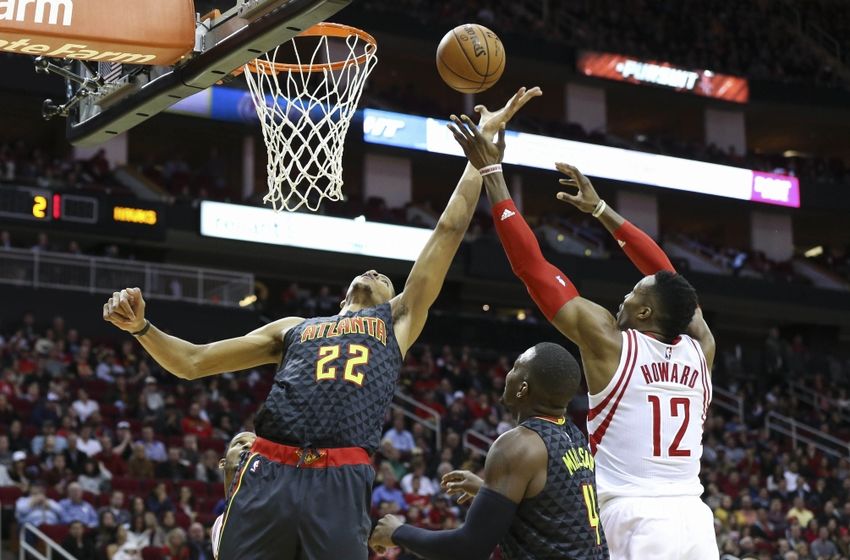 I have to go ahead and admit, because now is the perfect time to do so, that I should not be nor should I be considered a reliable evaluator of potential professional basketball talent.
When the Boston Celtics selected Nogueira with the 16th pick of the 2013 draft, and then traded his rights to the Hawks, I assumed based on what I had seen, that Nogueira would be a totally more competent NBA player than the pick right after him, No. 17 overall Dennis Schroeder. Needless to say, I stepped up to the plate and whiffed with my bat until I fell down in regards to that prediction.
Dennis Schroeder has done very well for himself and just signed a contract that will keep him a baller for at least the next four years. That isn't something that I would have ever have envisioned happening after watching the 2013 draft, Nogueira has not actually panned out in terms of his NBA career anywhere close to where Dennis has seen his stock rise as a professional player. That's something that anyone could point to and just say, Tyler you are an idiot. Dude you just really don't know what you are talking about.
Some players have a lot more talent than others, but they just don't have the work ethic necessary to propel themselves into a prominent role as an NBA star player. After the draft, to watch the highlights for Lucous Nogueira made me feel very good about what the Hawks had selected. This guy is 7'00" tall and the way that he ran the floor on a fast break was very similar to the way Shawn Kemp did with Gary Payton.
The fact that he was selected 16th overall in the 2013 NBA draft definitely backs up the type  expectations that I had for Nogueira's career. The Hawks later traded my guy, along with Louis Williams, on June 30th 2014 to the Toronto Raptors for John Salmon's and a 2015 second round pick. John Salmon's was never a good NBA basketball player. In fact, the only time you would have ever been frightened by his presence on a basketball court, is if he was an opposition for a full court pickup game at your city's open gym. If you lased up your Jordan's and hopped in the car like me, then Salmon's was ready to dominate you.
That was certainly a bad trade for the Hawk's. It's actually true that Louis Williams would be able to help the Hawks with their backcourt position right now, but both Tavares and Williams, and Salmon's too, is gone. The center that is named Lucous Nogueira, well he is gone too. He isn't an absolute beast anywhere along an NBA radar, but he can dominate an NBA game in the painted area.
Tavares has been wonderful in any type of evaluation of his career thus far, but Nogueira is more impressive in any video. He does run freely in the open court and can finish any lob to the rim or an alley-oop to the rim from a point guard.
His production since joining the Raptor's has not been something to drool over, but he can hold his own during an NBA game. While it is awesome for Tavares to proclaim that he has entered an NBA game, Nogueira has contributed to excellent wins for the Raptor's during the playoffs.
More from Soaring Down South
This article originally appeared on