Should Omri Casspi Be Granted More Playing Time?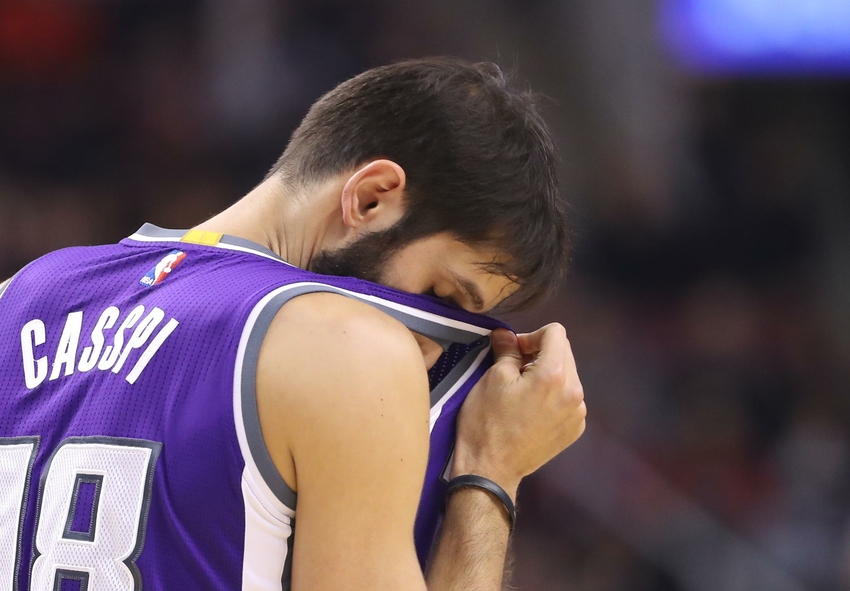 Omri Casspi, small forward for the Sacramento Kings, has seen a dramatic decrease in playing time compared to his previous season. Is it time for Dave Joerger to grant #18 more minutes on the hardwood?
With 12 games under their belts, it may be time for the Kings to consider Casspi in their main rotation.
Why?
A huge difference from last season's team is their offense. The Kings, who last season were ranked 3rd in points per game (106.6), are currently struggling to put up points on the board (101.4). Casspi could be a solution to fixing this.
Last season, Casspi showcased his scoring versatility as he averaged 11.8 points per game while shooting 48% from the floor and 41% from the perimeter. Other than DeMarcus Cousins, Rudy Gay, and Darren Collison, the Kings have been unable to find reliable scorers from their rotation this season, but Casspi has the potential to bring back that dynamic.
Not only can Casspi help with the offensive woes for Sacramento, but he can also help other players on the roster as well, particularly Ty Lawson. Recently, Lawson expressed his frustration with the tempo of the team, specifically the lack of pace. Casspi has showcased through his tenure with Sacramento that he is a high-energy player that can run up and down the floor constantly.
Ty Lawson on Kings offense: "There's no pace, nobody's getting into the lane, nobody's getting open shots. It's tough"

— Sean Cunningham (@SeanCunningham) November 17, 2016
There is potential chemistry that can be developed between this duo. If Lawson can have a player that can play at the same pace as himself, it could make him more comfortable when playing on the court, equaling to higher efficiency.
Final Thoughts
Overall, the offense for Sacramento has been stagnant this season, but I think adding Casspi to the regular rotation can help improve it. Casspi is currently averaging 4.3 points in 15.3 minutes in only half the games this season, that's not enough.
He needs to play a bigger role for the Kings going forward, or the offensive production and even Casspi may disappear from California's capital.
This article originally appeared on