Sergey Karasev out of FIBA Europe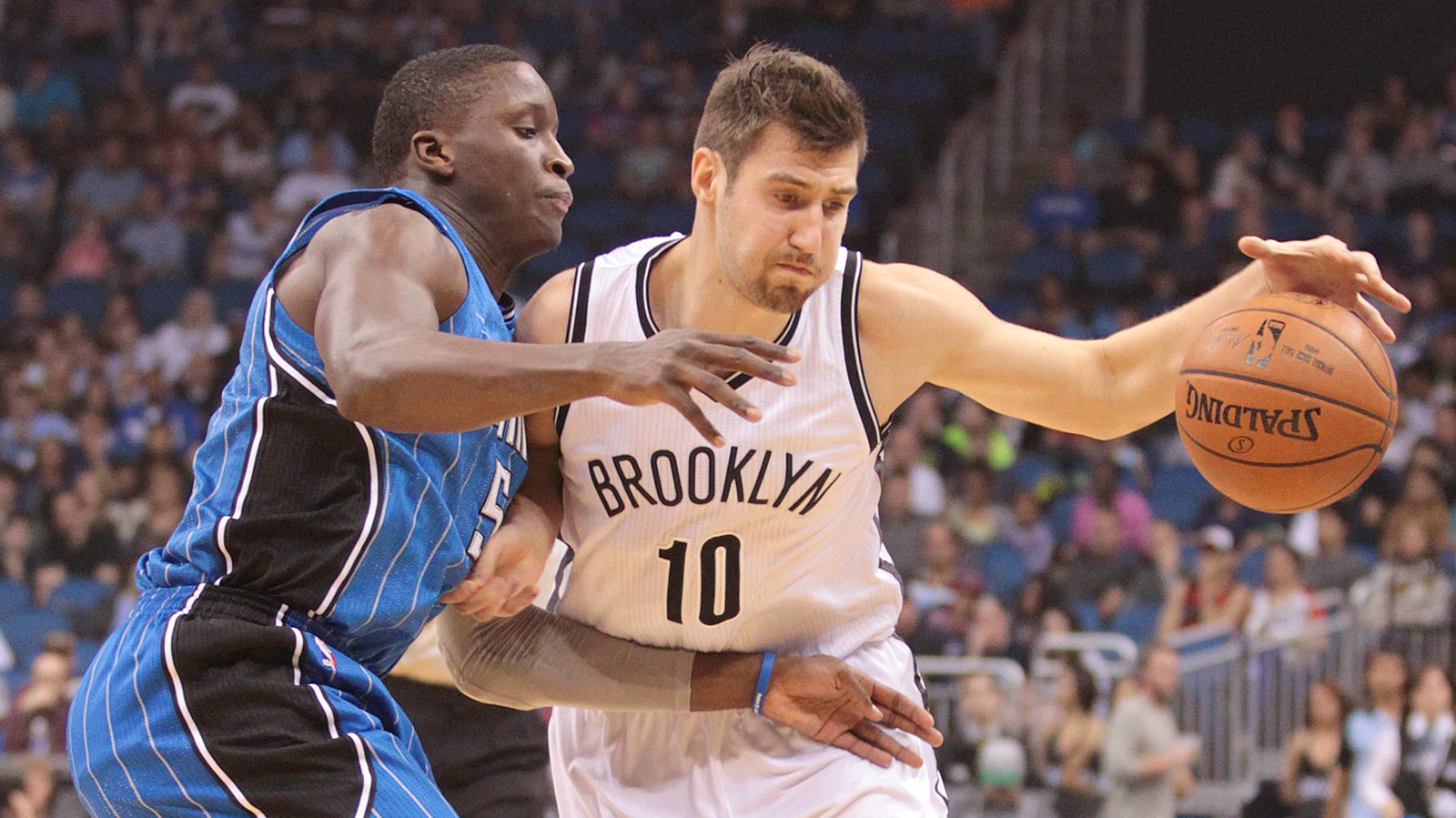 Sergey Karasev has played for the Russian national team for years, but after sustaining a major knee injury which ended his season this past year, those days might be over.
From Net Income at NetsDaily:
Karasev averaged 4.6 points per game in 16.8 minutes a night this past season and was actually in the starting lineup for 16 contests before falling out of Lionel Hollins' rotation almost completely. His second NBA season ended after only 33 games because of the knee injury.
The hope is that he will return for the start of next season, but apparently, his summer plans won't include FIBA. I guess he'll just have to continue enjoying Puerto Rico instead.
(H/t to NetsDaily.)
Photo Credit: Reinhold Matay-USA TODAY Sports
When Russian basketball issued its preliminary roster for the FIBA European championships a few days ago, two prominent names were missing, and both had a Nets connection.

Sergey Karasev, who had knee surgery in March, and Andrei Kirilenko, who the Nets traded to Philly last December, were not on the list. Karasev is still recuperating and won't be game-ready. He expects to resume contact drills in August, just before Eurobasket opens in France on September 2. Kirilenko, according to reports, is retiring from the game after 15 years, ending last year with the Nets. He played for CSKA Moscow this year after the 76ers finally waived him, but he had little impact. (Alexey Shved, the Knicks free agent, was selected to Team Russia.)