Serge Ibaka recounts his crazy summer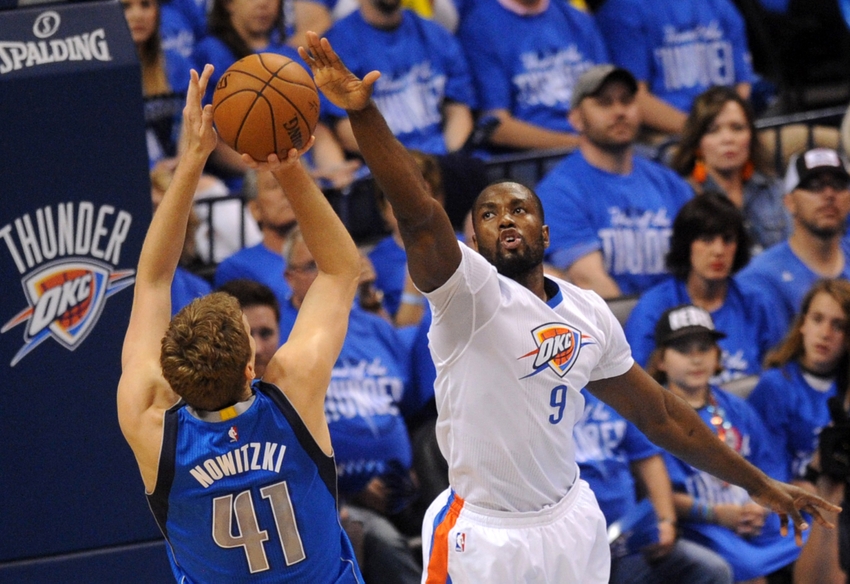 Serge Ibaka did not realize he was being traded as he was in Spain during the NBA Draft. That was only the beginning of a wild summer for him.
Serge Ibaka did not know what was going on Draft night. Rumors had begun circulating and coming his way while he was in Spain but he opted to ignore them. He turned his phone off that evening as he had dinner with friends and enjoyed his vacation.
It was the next morning when his agent finally tracked him down and he turned his phone on that he began to realize the news. The Oklahoma City Thunder, the only team he had ever known, traded him to the Orlando Magic. It represented a new start for him and a chance to grow his career.
Ibaka continues to reiterate that point as the season draws closer.
His life has been an incredible journey, as he detailed for Players Tribune. And Ibaka works hard but enjoys his journey each step of the way.
It led to Ibaka being in some strange places this year. He was in Turkey during the attempted coup, unable to get out of the country and return to the United States immediately. The charity soccer game he was planning to play in was canceled shortly after.
Ibaka has been through a lot in his life and still finds time to pursue his interests. He went to Milan early in the summer for his first fashion week. He was in Spain following that trip when news of the trade came down.
Ibaka said he did not ever request a trade from the Thunder, despite media reports. He said in a first-person telling of his summer experience for Sports Illustrated and The Cauldron.
He has gone just about everywhere around the world this summer. In addition to his pleasure trips to Europe and Turkey, he returned to his native Congo for his Serge Ibaka Dreams Academy.
Through it all, Ibaka has kept his excitement for the upcoming season and the opportunity ahead for him.
He wrote for Sports Illustrated:
Right now, though, I feel like a rookie again. I'm thrilled to be in Orlando. I know that might sound crazy to some people, that I'm excited to go from a contender like the Thunder to a rebuilding team, one that hasn't made the playoffs in four years, but playing now for Frank Vogel, a coach who prides himself on defense, is very exciting for me. We have a core of like-minded, young, athletic players, which is going to be very fun. We are an old-school, smashmouth team, and I can't wait to don a Magic uniform on opening night.

The trade has given me a renewed opportunity to show you all of what I can do, and I can't wait to see what happens in Orlando. We're going to make some noise. It's been a crazy summer, and I'm very ready for the fall to begin.
And then added for Players' Tribune:
I couldn't be more excited to play with the young big men in Orlando. There's a lot of talent on this team. We're going to be flying around the court this year. I'm looking forward to going to work with them. I'm a different player than when I first came into the league. I understand that it's time for me to take on a new role. Now I'm going to be one of the veterans.

In Orlando, I'm going to be the guy turning the lights on.
That last line is a reference to how he tried to beat Kevin Durant to the gym in Oklahoma City and never could. Ibaka is going to be the perfect kind of player to lead by example for a Magic team that has not had a lot of strong veteran leadership on its roster.
Ibaka has put in plenty of work this season. Through his travels, he wrote his trainer travels with him and ensures there is a gym for him to get his work in. He has been in Orlando for at least a few weeks now to settle in and get his work in — both alone and with his teammates.
Everyone is getting excited for the season to begin and putting their work in on their own to get there.
Ibaka has had an eventful summer. Certainly a very busy one. But, like he has said in many places, he is excited for the opportunity and the fresh start. He sees some big things coming for the Magic this year.
More from Orlando Magic Daily
This article originally appeared on