See the man who makes Nikola Pekovic look tiny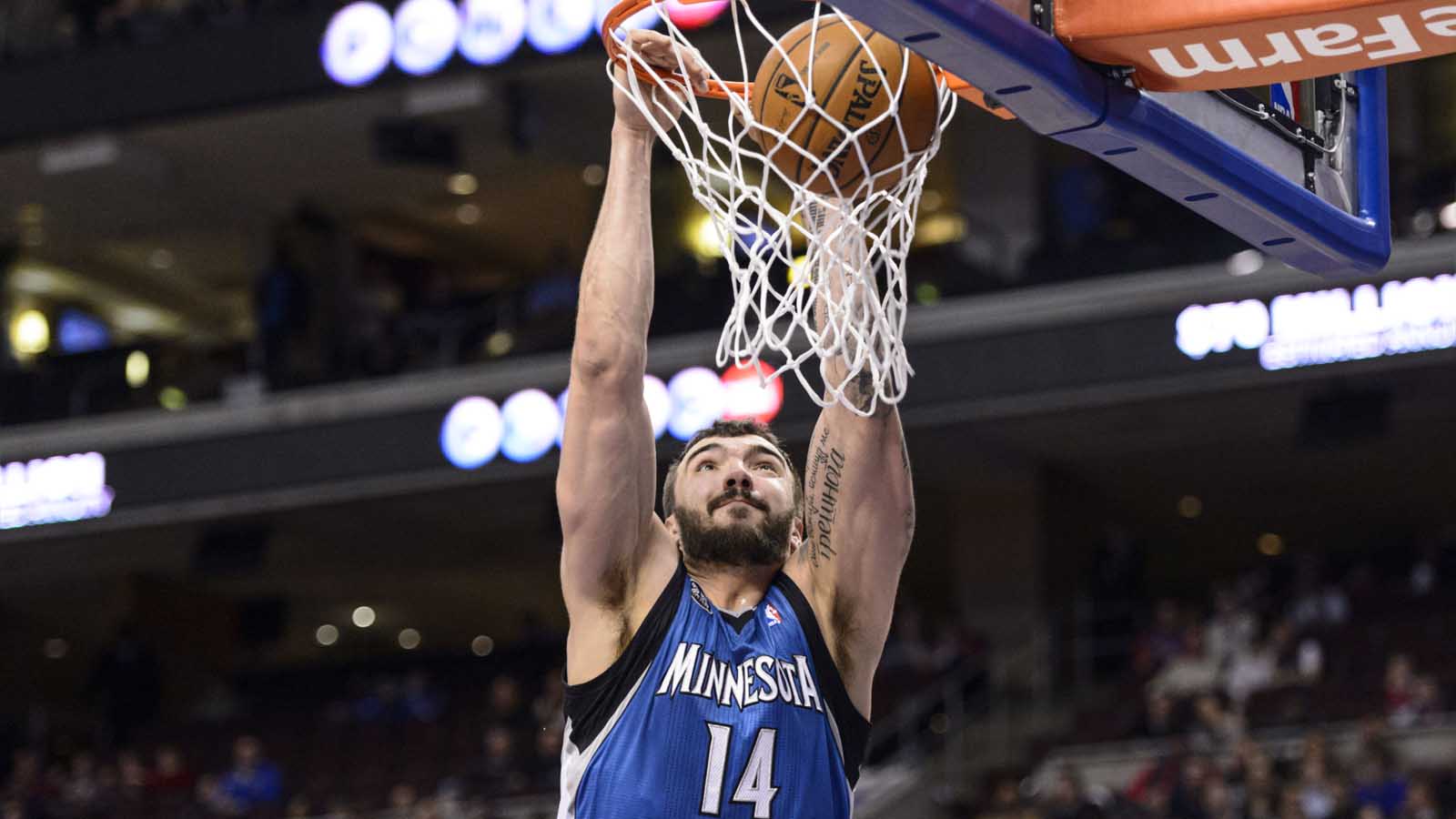 Nikola Pekovic is a center in the NBA. He stands a shade under seven feet tall and weighs nearly 300 pounds. He is, to be frank, a monster of a man.
Very few humans who don't play professional basketball for a living are Pekovic's size or larger, which makes this photograph of a man who completely dwarfs him all the more remarkable.
The man's name is Igor Vovkovinskiy, and at 7'8" he's the tallest living person in the United States. He's 32 years old and moved to Rochester, Minnesota when he was a child so he could be treated at the Mayo Clinic.
Health reasons aside, just imagine how dominant Vovkovinskiy could be if he played basketball? Pekovic is one of the strongest players in the league, and there's roughly a zero percent chance he could stop him from scoring in the post.
(h/t: NBA Reddit)
Photo Credit: Howard Smith/USA TODAY Sports