Sean Kilpatrick Embodies the Significance of the D-League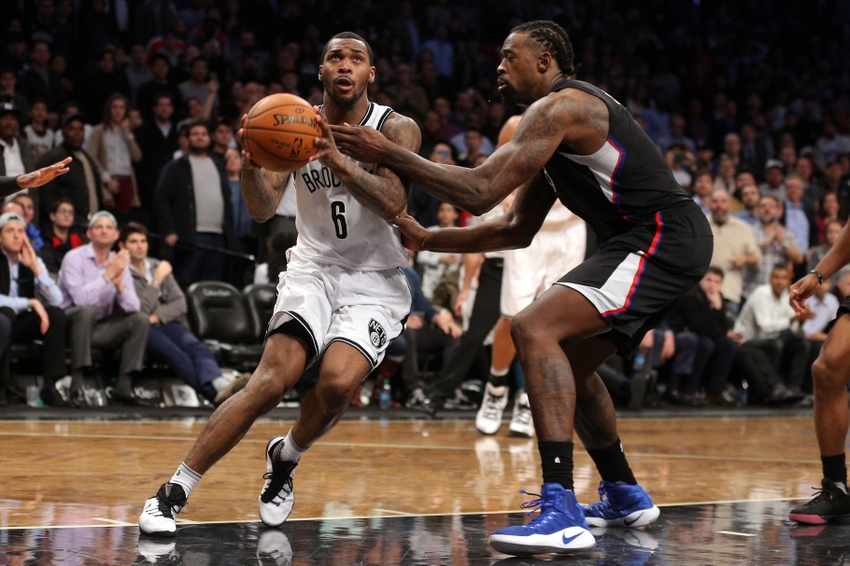 One year after the Nets announced their Long Island developmental team, the former NBA D-League's leading scorer would have a career night in Brooklyn. Sean Kilpatrick is one of seven players on the  Nets roster that have spent time in the NBADL and the latest to display the league's effectiveness.
Sean Kilpatrick would have a career night in Brooklyn dropping 38 points and grabbing 14 rebounds vs. the Clippers. One year ago, he was leading scorer in the NBA D-League. Over 28 games, Kilpatrick averaged 26.4 points per game per 38 minutes for the Delaware 87ers before getting a call from Sean Marks that, according to Kilpatrick, "saved" his life.
Want your voice heard? Join the Nothin' But Nets team!
Kilpatrick is currently averaging 16.1 points per game in 17 games (7 starts) for Brooklyn, and can be viewed as the prototype for the Brooklyn Grit culture Coach Kenny Atkinson is cultivating.
More from Nothin' But Nets
Atkinson is a "big believer" in the NBA D-League, and has called it a "great tool" to develop their players from within and keep an eye on talent outside the organization. It is very unlikely that the Nets will be signing any superstar free agents anytime soon, so the D-League is crucial to the Nets growth, not only as a team but also as an organization. When Jeremy Lin returns from injury the Nets starting backcourt could consist of two un-drafted, D-League alumni.
Chris McCullough and Anthony Bennett were recently assigned to the D-League and the assignment to Long Island yielded some positive results early on. In his first five games, McCullough has averaged 18.4 points and 6.4 rebounds in 29.6 minutes. McCullough only played 16 games for Syracuse before an ACL injury sidelined the would-be lottery pick. The NBADL is the ideal situation for a young player with raw talent like McCullough to develop his skill-set and adjust to the fast pace of the NBA.
The Nets are currently sharing their facilities with Long Island, as they wait for their affiliate's home on Long Island to be renovated. This is viewed as a big positive to the organization, as both Atkinson and Marks believe this can only help the culture, since players and coaches on all levels are essentially involved with everything. This synchronization between the coaching staffs can only help with the young players' development.
On November 30, point guard Yogi Ferrell was sent down for assignment, which could have happened sooner, if not for the injuries at point guard.
Jeremy Lin averaged 18.5 points, 4.7 assists and 6 rebounds in 21 games in the D-League.
This article originally appeared on