SCS Film Room: Houston Rockets Drops 130, Edges Blazers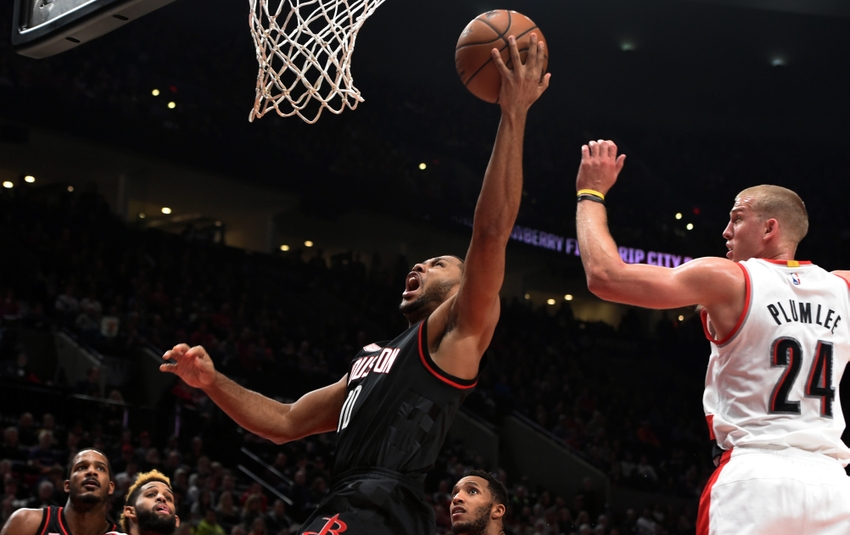 The Houston Rockets notched their second consecutive victory after dropping a Season High 130 points against Lillard & Co. H-town continues their arduously long road trip on Tuesday.
Whenever the Houston Rockets play against the Blazers it's never easy. Since their epic playoff battles in 2014 both teams developed a wild competitiveness between them. Besides, following C.J. McCollum's growth in the league Portland has one of the most threatening backcourts in the league.

114

130
In all honesty though the game at Moda Center despite what the final scoreboard might indicate was incredibly contested. Neither team was left in the backseat of the match for too long. More than that: whenever one team managed to open a small lead the other immediately clawed back at it.
The Rockets relied on particularly good performances by James Harden once again with 38 points and 10 assists as well as Eric Gordon coming off the bench tallying 26 points, 5 rebounds and 4 assists in just 29 minutes of playing time.
Finally for the Texan unit, Clint Capela night after night continues to smash his career-highs. This time the Swiss roll estabilished a new career-high in points – 21.
As for the Blazers McCollum and Lillard teamed up for a total of 55 points. But there was very little from Portland's role players beyond that, except maybe Evan Turner off the bench registering 15 points, 6 boards and 2 assists.
With no further delay let's delve on Three Takeaways from Houston Rockets road win.
Ryan Anderson's Offensive Repertoire
When Daryl Morey signed Ryan Anderson to a 4-year $80M contract the General Manager's expectation was that he could offload some of James Harden's offensive burdens.
Nevertheless Anderson's showcased very few weapons of his offensive arsenal so far. Despite the occasional wide-open three-point shot and shots off the pick-and-roll Ryno still struggles whenever he is required to create his own shot.
That doesn't mean he's not capable of working the offense by himself sometimes.
Last night we've seen a few glimpses of it. Watch: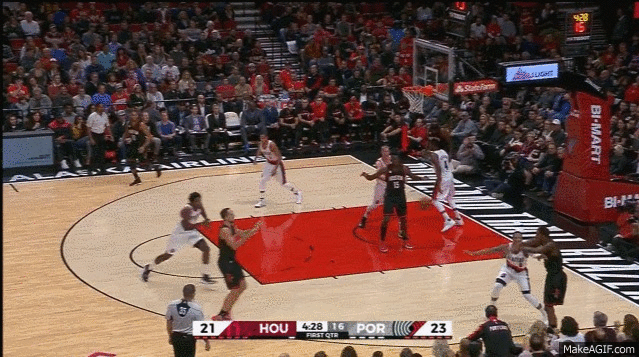 We're all pretty aware of Anderson's shortcomings on defense but with the 30th biggest contract in the league, the power forward must be able to run the team in the attack.
Above we can see three opportunities where Ryno grabs the basket and seal the deal himself. Whether it's going for the fadeaway jumper or drawing the foul on a pump fake Ryan must become more than the passive stretch four.
I believe that with Eric Gordon, James Harden and the emergence of Capela's offensive potential Anderson is someway behind in the team's options. Still the power forward must definitely show more initiative to assess situations and act independently like last night
If he can become that kind of player in Houston then he might start living up to his huge $80 Million contract.
Defending the Pick and Roll
With Damian Lillard and C.J. McColum handling the basket Portland is one of the most devastating teams off the pick-and-roll. The team set screens continuously confounding defenses and guards.
While the Blazers are great off the pick and roll the Rockets abused their right of poorly defending the pick and roll. The main problem being the inability of following the player you're guarding or switching.
Take a look below to see what I mean: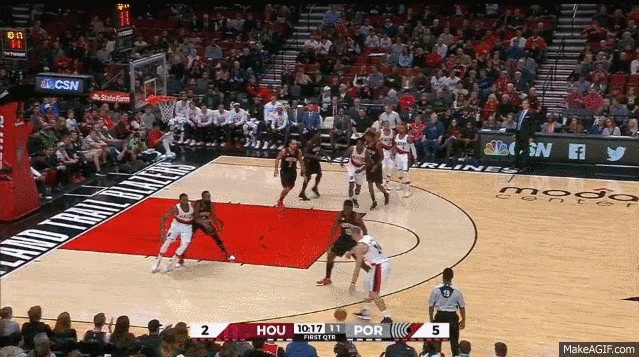 Whenever the Rockets tried to go for the double and trap Lillard, the point guard was able to find the roll man for an easy bucket or for a pass to the open man.
But that's not the only problem the Rockets are still terrible whenever switching markers. Even when there's a mismatch. Take a look in the starting 5 minutes of Houston Rockets vs. Blazers game. That was all switching and Portland went 6-for-9 for a total of 15 points in that stretch.
The Texan team still  has a lot to improve in the defensive end. If Jeff Bzdelik can work around some of those issues than Houston could become an Elite team in the west.
Eric Gordon For the Rescue
There's absolutely no doubt that if Eric Gordon can mantain his recent form and avoid injuries he'll be in contention (or even the frontrunner) for sixth man of the year.
E-Go just completely distorts expectations, he can change games. As a matter of fact Gordon can win games.
Red Nation uneasiness and anxiety whenever James Harden goes to the bench seems to be slowly fading after recent performances by Gordon.
For example, last night when Portland went on a 10-0 run and tied the score 85-85, Gordon went on a rampage and built himself an 8-0 run against the Blazers. Just enjoy Gordon's ridiculous streak below: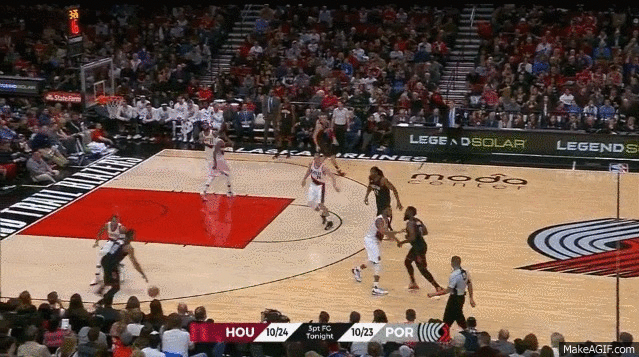 Gordon is not only streaky and a fabulous shooter: he is resourceful. He just got so many skills it's unbelievable the Houston Rockets signed a player of this caliber for a 4-year $53Million. If not for Gordon's injury history he might very well be an All-Star player.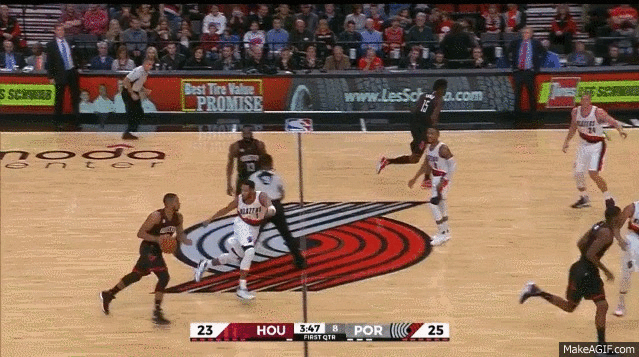 Gordon is well on the pace of having his best season in years most likely since leaving the Clippers.
Want your voice heard? Join the Space City Scoop team!
More from Space City Scoop
This article originally appeared on