Saunders has several huge decisions in front of him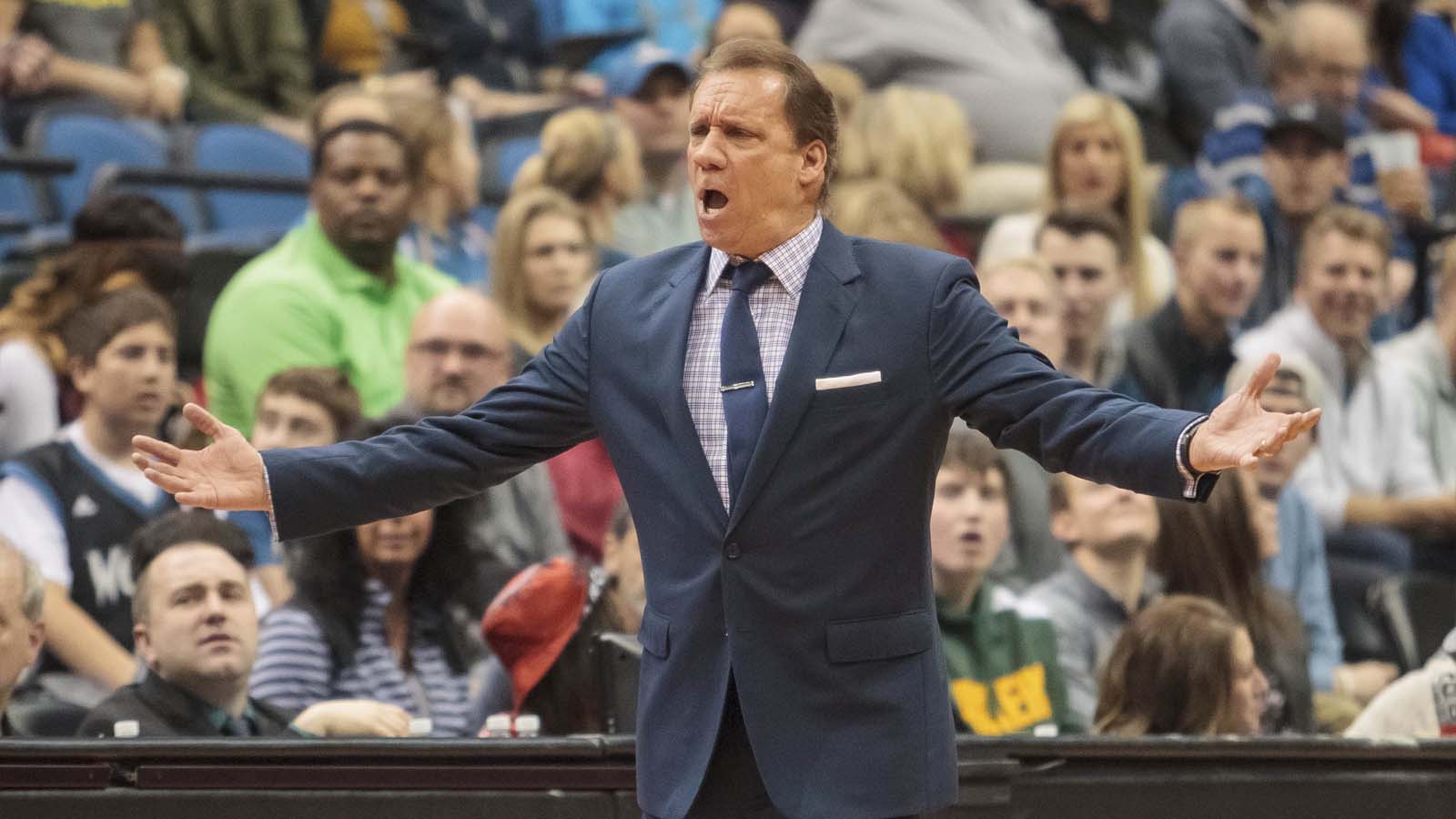 Almost every team in the league wishes they were in Minnesota's position right now. The Timberwolves have Rookie of the Year Andrew Wiggins already on board, and are about to add another first overall pick to their roster.
But nothing is guaranteed in the NBA, and president of basketball operations/head coach Flip Saunders can't afford to bungle the string of critical decisions that wait in his immediate future. A few are obvious (like "who should he take with the first pick?"), but some are less certain.
Here's a look at all of them—including what to do with Nikola Pekovic—courtesy of Bleacher Report's Adam Fromal:
"The 29-year-old big man played in only 31 games this last season, as he was constantly hindered by a never-ending barrage of injuries to his ankles. Ultimately, he was knocked out for the season after playing just eight minutes in a March 11 contest against the Phoenix Suns, and he subsequently had debridement surgery to clean up and repair the Achilles tendon in his right ankle. 'Of course I am [worried about the future],' the Montenegrin center told Kent Youngblood of the Minneapolis Star Tribune. 'I'm pretty much worrying about how this is going to affect my life in 10 years. I mean, I'm still thinking about basketball [too]. But when you deal so much with something like this…It's a big deal, I think.'"
Should they trade Pekovic? Should they move him to the bench? What about Gorgui Dieng? What about Kevin Garnett? There are so many questions Minnesota needs to answer, but getting most of them right could turn this franchise around much sooner than later.
(h/t: Bleacher Report)
Photo Credit: Brad Rempel/USA TODAY Sports