Santa Cruz Warriors Trade Xavier Henry for Alex Hamilton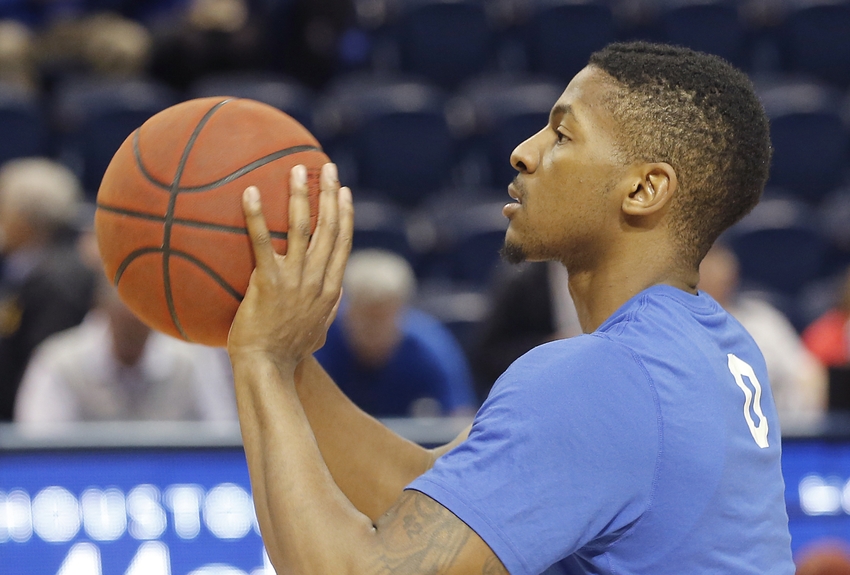 Santa Cruz Warriors announce that they've traded away returning player Xavier Henry for guard Alex Hamilton, the 3rd overall pick of the 2016 NBA D-League Draft.
The Golden State Warriors affiliated Santa Cruz Warriors of the NBA D-League announced Sunday evening that they have traded away returning guard Xavier Henry for rookie Alex Hamilton. Hamilton, a 6-foot-4 guard out of Louisiana Tech University, was selected by the Oklahoma City Blue with the 3rd overall pick of the 2016 NBA D-League Draft, which took place Sunday morning.
Per Santa Cruz's official press release, the trade is subject to the successful completion of team physicals.
Holding the 2nd overall pick of the 2016 NBA D-League Draft, Santa Cruz selected Jaleel Roberts out of UNC Asheville. The Warriors later picked up LaDontae Henton out of Providence at 10, Keith Steffeck out of William Penn at 66, and lastly, Rasean Simpson out of Morgan State at 84. The team had two more picks available, both of which they chose to forgo.
News of Santa Cruz trading away Xavier Henry came following the conclusion of the draft. Henry, 25, was set to return to the team for the 2016-17 NBA D-League season per D-League Digest. Best known for his time with the Los Angeles Lakers after being drafted 12th overall by the Memphis Grizzlies in the 2010 NBA Draft, Henry was most recently waived in training camp by the Milwaukee Bucks prior to the start of the preseason.
While in Santa Cruz, Henry played nine games for the D-League Warriors during the 2015-16 season after being sidelined for much of the season due to injury. He averaged 15.6 points and 2.9 rebounds per contest.
Hamilton, 23, comes off his senior year at Louisiana Tech on per game averages of 20.1 points, 6.3 assists, and 5.6 rebounds in 35.9 minutes. He leaves behind a storied career at Louisiana Tech, noted as one of the program's all-time leading scorers. He was named Conference USA Player of the Year as a senior, also earning all-conference honors and All-Defensive team honors.
Santa Cruz Warriors Opening Night at Kaiser Permanente Arena will be Nov. 12 at 7:00 p.m. (Pacific) against the Los Angeles D-Fenders.
More from Blue Man Hoop
This article originally appeared on