Santa Cruz Warriors Hold Off Vipers in Close Game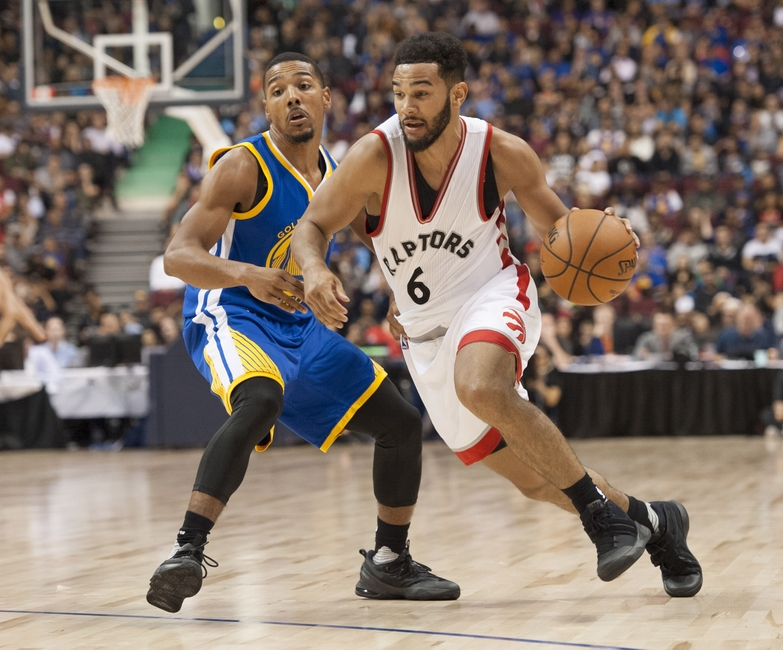 The Santa Cruz Warriors earned a 112-110 win over the Rio Grande Valley Vipers.
The Santa Cruz Warriors successfully staved off a heartbreaking loss to the Rio Grande Valley Vipers on Friday at Kaiser Permanente Arena, securing a 112-110 victory to improve their regular season record to 2-1.
Elgin Cook was the leading scorer for the Warriors, tallying 23 points on 8-for-14 shooting off the bench. Phil Pressey hit the game-winning layup, finishing with 19 points, four rebounds, nine assists, and three steals. Cameron Jones has 17 points and seven boards, while Dennis Clifford dropped in his first double-double of the season with 14 points and 12 rebounds.
RGV's Isaiah Taylor had a great outing Friday night, leading all scorers with 30 points to go with his 11 assists. Kyle Wiltjer finished with 15 points and seven rebounds, Joshua Smith dropped in 12 points, Chinanu Onuaku tallied 11 points and nine rebounds, and J.P. Tokoto contributed 10 points and seven rebounds.
Santa Cruz started the game slow, trading baskets with RGV until a late-quarter push led to the Vipers taking a 5-point lead going into the second quarter. The Warriors were able to cover the deficit before the half, resulting in a 1-point RGV lead moving into halftime. The Sea Dubs pulled away in the third quarter, outscoring RGV 33-24.
The Vipers proved a formidable opponent in the fourth, keeping the game close until they were able to tie the game at 108 with just over a minute left in regulation. Despite Dennis Clifford being able to break the tie with a floater off the glass after a nice assist from Phil Pressey, Clifford was hit with a phantom foul call, resulting in Clifford fouling out and Isaiah Taylor being gifted with two free throws.
With just 24.5 seconds left in play and the game tied at 110, Pressey called his own number, forcing the switch off the screen set by Chris Obekpa. Driving hard with his left hand, Pressey hit the floor hard after hitting the tough, contested left hand layup over J.P. Tokoto, leaving just a single second up on the clock. The Vipers were unable to get a good shot out of their inbounds play, leading to a Warriors win.
The Santa Cruz Warriors will hit the road to El Segundo to play the Los Angeles D-Fenders. The game will tip off Saturday, Nov. 19 at 6:30 p.m. PST.
For the full replay of Friday night's game between the Santa Cruz Warriors and the Rio Grande Valley Vipers, feel free to click play on the video below:
This article originally appeared on