Santa Cruz Warriors Fail to Find Wallet in El Segundo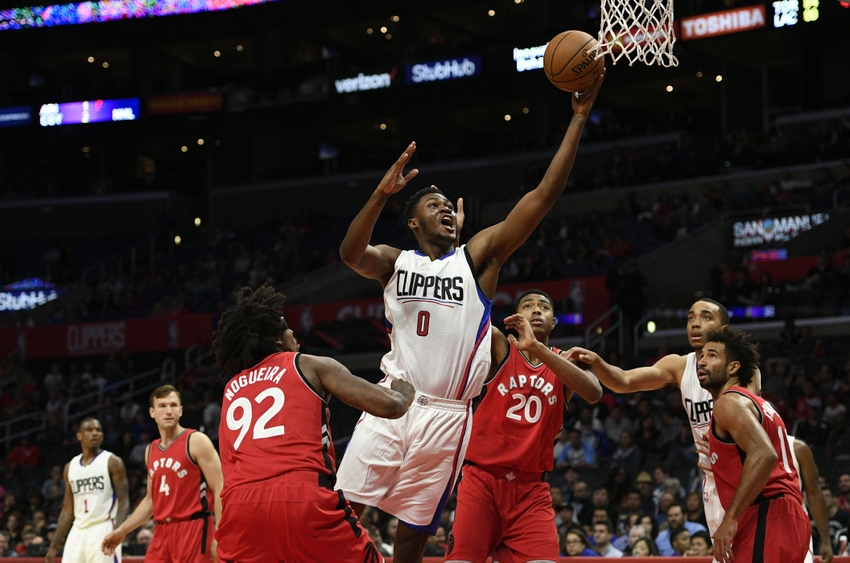 The Santa Cruz Warriors lose 134-109 to the Los Angeles D-Fenders in El Segundo.
The Santa Cruz Warriors (2-2) unfortunately suffered yet another gut wrenching loss to the Los Angeles D-Fenders (3-1) on Saturday night, losing 134-109 on the road at Toyota Sports Center in El Segundo.
Assigned to the Sea Dubs via the Los Angeles Clippers, Diamond Stone had a monster night, leading all scorers with 31 points in 24 minutes of play. Stone also notched nine rebounds and two blocks in the loss.
Phil Pressey tallied 21 points on the night, adding in three rebounds and eight assists. Cameron Jones dropped in 20 points, three rebounds, seven assists, and two steals on 6-for-13 shooting (8-for-9 FT), while Elgin Cook continued to impress with 15 points, four rebounds, and two steals (5-for-5 FT).
Vander Blue paced the D-Fenders for 28 points on 10-for-15 shooting. He once again displayed why he's one of the top prospects in the D-League, sporting a diverse state line that included six boards, four dimes, and two steals.
Travis Wear contributed 23 points and seven rebounds for the D-Fenders, while Justin Harper and and Josh Magette each had 19 points. Magette was incredible in his role as main facilitator, adding in 17 assists to notch a double-double. Roscoe Smith had 15 points and eight rebounds, Troy Devries accounted for 11 points, and guard David Nwaba nearly had a double-double with 10 points and nine rebounds.
Santa Cruz started the game with a 29-28 first quarter lead before LA began to pull away in the second quarter. While the Warriors were able to start the second with a 9-1 run, things got out of hand rather quickly after that, as LA quickly got themselves back in with a number of smart shots and easy points at the charity stripe. The D-Fenders went into halftime with a 69-51 lead after outscoring the Warriors 44-22.
LA refused to give any ground in the third quarter, keeping their 18-point lead heading into the fourth. Diamond Stone's 11-point push late in the quarter was squandered as Los Angeles continued to run away with the game, closing out the game with a 36-29 fourth quarter.
The Santa Cruz Warriors will attempt to bounce back at Kaiser Permanente Arena against the Sioux Falls Skyforce on Wednesday, Nov. 25 at 7 p.m. (PST).
Fans will be excited to know that Golden State Warriors center Damian Jones is expected to be assigned to Santa Cruz on Nov. 20 with the intention of playing against Sioux Falls that Wednesday.
Jones, who was selected by Golden State with the 30th pick in the 2016 NBA Draft, is currently recovering from surgery on his right pectoral muscle. He will be rehabbing in Santa Cruz as he attempts to work his way back onto the court.
For full replay of Saturday's matchup between the Santa Cruz Warriors and the Los Angeles D-Fenders, please refer to the video below:
This article originally appeared on