Santa Cruz Warriors Beat Iowa Energy 125-104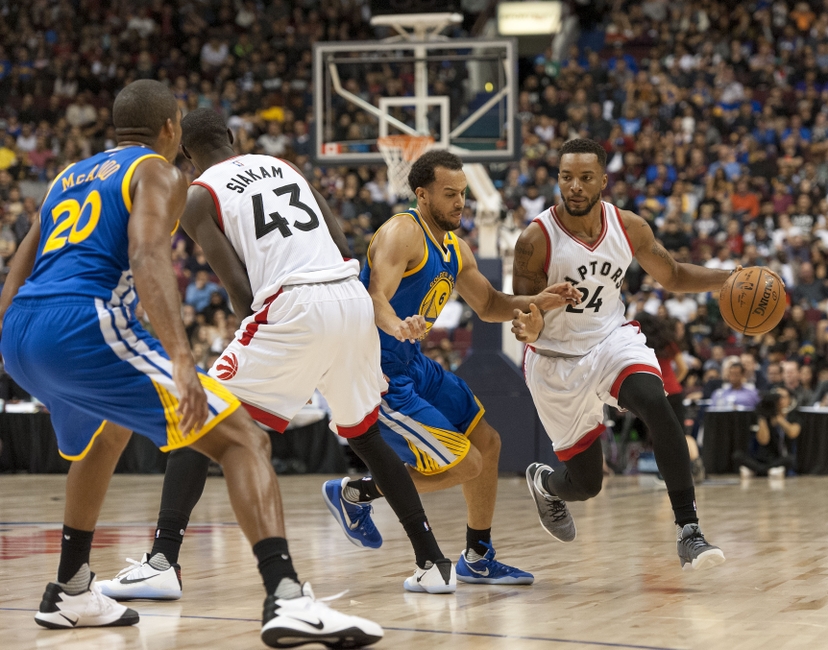 Santa Cruz Warriors earn first win of the 2016-17 season with win over the Iowa Energy.
While the Golden State Warriors were handling business on the road against the Toronto Raptors, the Santa Cruz Warriors successfully defended Kaiser Permanente Arena on Wednesday night against the Iowa Energy, tallying their first win of the season with a 125-104 victory.
Warriors floor general Phil Pressey continued his strong start to the season, leading all scorers with 31 points to go with his seven rebounds, seven assists, and four steals in 35 minutes. He had a phenomenal shooting night, going 13-for-24 from the field (54.1%), 4-for-9 from behind the arc (44.4%).
Santa Cruz veteran Cameron Jones also had a great night out against Iowa, dropping in 23 points, five rebounds, and seven assists. Scott Wood had 23 points as well, adding in 10 rebounds for his first double-double of the season. Wood notably went 7-for-12 from behind the arc, showing Santa Cruz just one of the reasons why Golden State invited him to training camp in the first place.
Ferrakohn Hall and Elgin Cook were the only other Santa Cruz players to score in double-digits, each contributing 10 points in the win over the Energy.
The Iowa Energy had six players score in double-digits, led by Kalin Lucas, who had 27 points, seven rebounds, and nine assists (4-for-8 from behind the arc). Wayne Selden had 19 points, nine rebounds, four assists, and two steals to round out the backcourt.
Matt Costello posted a double-double with 14 points and 10 rebounds, while Cartier Martin had 12 points in the loss to Santa Cruz. JaKarr Sampson and Ramon Harris tallied 11 points a piece.
It was a back-and-forth struggle between the Energy and the Warriors throughout the first half, ending with Iowa taking 53-51 lead going into halftime. Santa Cruz came out of the locker room to go on a 13-5 run, taking their first lead of the game since the 4:16 mark in the second quarter.
The Warriors continued to build on their lead, outscoring the Energy 41-29 in the third quarter to earn a 10-point lead going into the fourth. From that point on, Iowa was unfortunately unable to muster the energy late in the game to put together a successful comeback, going down as many as 23 points before the final buzzer sounded.
The Santa Cruz Warriors now hold a 1-1 regular season record. They will host the Rio Grande Valley Vipers on Friday, Nov. 18 at 7:00 p.m. (PST). Fans will be able to catch the game on Facebook Live.
More from Blue Man Hoop
This article originally appeared on