Santa Cruz Warriors 2016 NBA D-League Draft Recap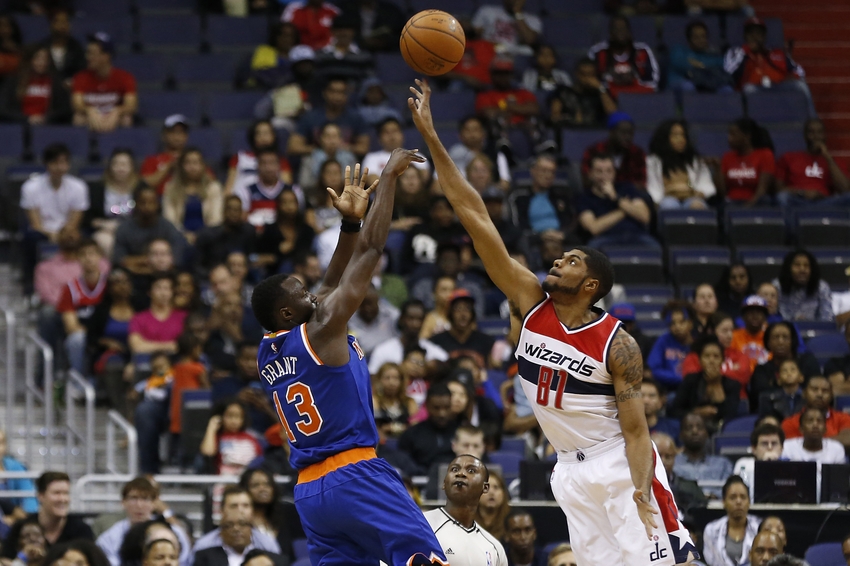 The Santa Cruz Warriors drafted Jaleel Roberts with the 2nd overall pick of the 2016 NBA D-League Draft.
With the 2nd overall pick of the 2016 NBA D-League Draft, the Santa Cruz Warriors selected 7-foot-1 center Jaleel Roberts. In addition, Santa Cruz picked up 6-foot-6 small forward LaDontae Henton with the 10th overall pick, 6-foot-7 forward Keith Steffeck with the 66th overall pick, and 6-foot-6 guard Rasean Simpson with 84th overall pick.
Santa Cruz also had picks available in the fifth and sixth round of the draft, both of which the team decided to forgo.
Following his senior year at UNC Asheville, 24-year-old Jaleel Roberts, went undrafted in the 2015 NBA Draft before playing for the 2015 Washington Wizards Summer League squad in Las Vegas. He continued on with the Wizards in training camp, appearing in three preseason games prior to being waived.
Roberts went overseas for the 2015-16 season, signing with the Brisbane Spartans in Australia. He left the team in June to once again join the Wizards for the 2016 NBA Summer League, later joining the Milwaukee Bucks for training camp. He appeared in five preseason games for the Bucks before being waived.
Some Warriors fans may recognize 24-year-old LaDontae Henton, who went undrafted in the 2015 NBA Draft before joining Golden State for Summer League. He averaged 8.3 points and 2.8 rebounds on 40.0 percent shooting from the field and 47.4 percent from behind the arc in Summer League.
Following Summer League, Henton opted to go overseas in 2016 to play with Real Betis Energia Plus (a.k.a. Baloncesto Sevilla) of the Asociación de Clubs de Baloncesto (ACB) in Spain, appearing in 28 games on per game averages of 5.5 points and 2.1 rebounds on 35.9 percent shooting.
Henton later signed with the Alaska Aces of the Philippine Basketball Association (PBA), appearing in 12 games. He averaged 31.5 points, 12.0 rebounds. 1.9 assists and 1.4 blocks on 51.8 percent shooting in 39.1 minutes per contest.
27-year-old Keith Steffeck last played for the Memphis Grizzlies in the 2016 NBA Summer League, playing five games on averages of 6.8 points and 2.4 rebounds in 19 minutes per game. Since going undrafted out of William Penn in 2013, he's also played with SLUNETA Usti nad Labem of the Czech Republic National Basketball League (NBL), as well as BBC Sparta Bertrange of the Total League (Nationale 1) in Luxembourg.
23-year-old Rasean Simpson comes straight out of Morgan State after a four-year college career. In his senior year, the San Diego native averaged 12.2 points, 6.8 rebounds and 1.4 steals. He also shot 47.5 percent from the field and 50.0 percent from behind the arc in 32.3 minutes per game.
The Santa Cruz Warriors season opens Friday, Nov. 4 with Media Day, after which they will play one home preseason game on Nov. 6 against the Reno Bighorns AND the Salt Lake City City Stars in a three-way, tri-game format. Each team will play two, 12-minute periods against each other in exhibition play.
Santa Cruz Warriors Opening Night at Kaiser Permanente Arena will be Nov. 12 at 7:00 p.m. (Pacific) against the Los Angeles D-Fenders.
More from Blue Man Hoop
This article originally appeared on