San Antonio Spurs: Takeaways From Game 3 Loss To Grizzlies
The San Antonio Spurs lost Game 3 in Memphis to the Grizzlies. Here is how that happened, and what the Spurs can do with the series now at 2-1.
After looking like the far superior team in the two games at home, the San Antonio Spurs knew that going on the road to Memphis would be a tougher challenge.
If you ask me, the game was won when Grizzlies fans gave head coach David Fizdale a standing ovation for his postgame comments.
(I couldn't believe that Mike Conley had zero technical fouls in his career when Fizdale says it in this clip at the 1:36 mark. I had to look it up. It's an amazing stat. More impressive than Wilt Chamberlain never fouling out in a game. Conley's been in the NBA since 2007!)
In the first half of Game 3, the teams were pretty even, with the Grizz taking a four-point lead into the break.
Marc Gasol and Mike Conley did their thing in this game, and got 21 points from Zach Randolph. He even got a dunk in that first half. Really!
It was clear after Game 1 and Game 2 that Memphis would need some secondary scoring from somewhere, and Z-Bo was the guy in Game 3. He actually provides something of a matchup problem for the Spurs, because none of Pau Gasol, David Lee or LaMarcus Aldridge has the girth to body him up.
An area where it would seem like the Spurs had the upper hand in this game was the rebounding battle, which they won 42-33. But the Grizzlies were able to hold on to their possessions by only turning the ball over five times. Take that for data! The Spurs defense isn't predicated on forcing giveaways, but they would like to see the Grizz have more than five.
Memphis' offense was out of its mind Thursday night as a whole, with a 126.6 rating per 100 possessions (per basketball-reference.com), compared to 107.6 in the regular season. That's what happens when you have a team that combines to hit the shooting benchmarks of 50-40-90 in a game.
The Spurs also got a doughnut from Tony Parker, who was a big contributor in the first two games. Through two games I thought Parker had played Conley as well as he could have hoped for, but Conley showed him the business in this one. They got just as many points from Manu Ginobili, who played just 10 minutes, and dare I say it, looked just a tad…old?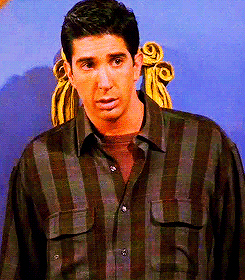 Yeah I said it. There were a few times in this game that it just seemed like he knew what he wanted to do, but once his body got the message from his brain, the opportunity to pass or drive was no longer there. He can still have an impact in the series, especially because of the slow pace, but last night was a concerning game for Manu, who has yet to score in this series.
Before the game, Fisdale said that he thinks Kawhi Leonard is a robot. Well I'm not sure about that, but he is one of the most methodical and efficient players in the league. Seemingly every time he was on the bench, the Spurs would get into a hole, waiting for him to drink enough water to come back in.
The strength of the Spurs has always been they can hang in games with their bench while starters get some rest. If Memphis has found a way to exploit those secondary matchups, then San Antonio has a problem.
Leonard didn't get to the line 19 times again either. In Game 2, he had the ability to say "I think I'll go to the free throw line now," and the refs weren't calling it as tight in this one. Score one for Fizdale and the fine he had to pay in order to get that done. Whether you think the officiating in Game 2 was unfair or not, it was an advantage that Kawhi had in that one that he just didn't have in Game 3.
In fact, the Spurs still shot eight more free throws than Memphis, but only managed to hit 16-of-28, compared to the Grizzlies' 18-of-20. That's one of those things that can vary game to game, and it shouldn't be a lasting issue.
Going Forward
Gregg Popovich has been here too many times to panic after one loss. He is the master of adjustments, and will find a way to get his team back on track. They did look great in the first two games, and should still be expected to win the series.
Memphis played about as well as it could have hoped for in Game 3. If they can play that way going forward, then we have a series on our hands. If not, we'll always have the "Take That For Data!" game.
This article originally appeared on