San Antonio Spurs: Patty Mills' Scorching Start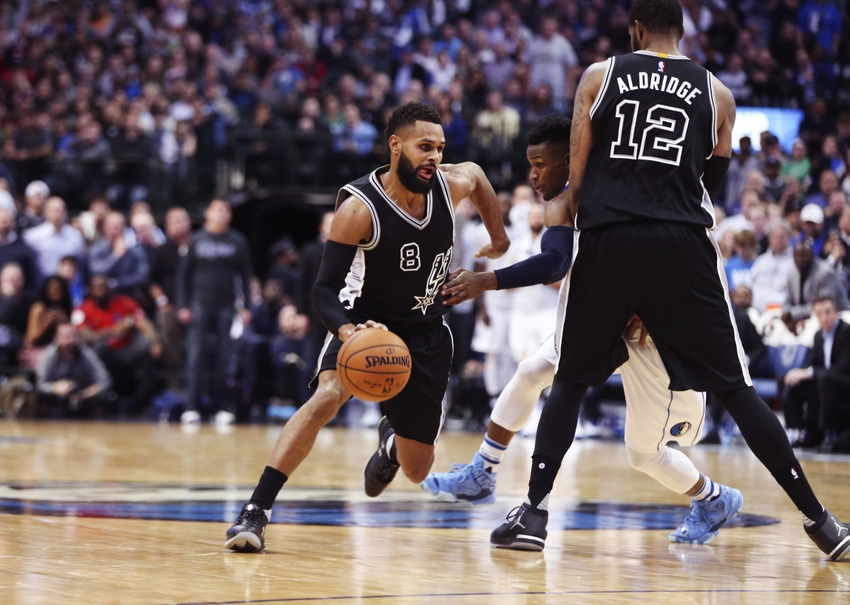 The point guard play for the San Antonio Spurs has been stellar this season, but it has come from a more unfamiliar source in Patty Mills.
After hitting a rough patch following their hot start, the San Antonio Spurs are back to being a force to be reckoned with once again.
They've now won 11 of their last 12 games, with their only loss during this stretch notably coming against the Orlando Magic.  That has helped raise their record to 16-4 and their .800 winning percentage ranks behind only the Golden State Warriors (.850) in the NBA.
Considering they've had more roster turnover than arguably at any point in their recent history, the period of adjustment for the Spurs has gone more swimmingly than most expected.
There's no better example of that than how good their offense has been to begin the season as the Spurs rank sixth in offensive efficiency per NBA.com/stats.
Unfortunately, the same can't be said for their defense so far (the Spurs rank 13th in defensive efficiency) and that's not much of a surprise, especially with the type of players they acquired over the summer.
They clearly have exceptional talents like Kawhi Leonard and LaMarcus Aldridge leading the way, but a big reason for the Spurs' consistency this year has come from the point guard position.
Although this time, the source of that does not come from the team's long-standing point guard, Tony Parker.
Now in his sixth season with the Spurs, Patty Mills has been downright electric to start the season.
Averaging a career-high 11.5 points, Mills has been lethal from all areas of the floor.  He's currently shooting 51.3 percent from the field, 44.9 percent from deep and is virtually automatic from the free-throw line at 96.8 percent.
Of course, that gives Mills the distinction of being one of two players currently in the 50-40-90 club while averaging a minimum of 20 minutes per game, the other being Toronto Raptors swingman Terrence Ross, per Basketball-Reference.com.
For a frame of reference, Mills' blistering efficiency equals to the likes of what Stephen Curry or Kevin Durant are doing, in terms of true shooting percentage with Mills having a 67.8 percent true shooting percentage at this point.
As a result, Mills has become essential to the Spurs when he's been on the floor.
For example, the Spurs are 12.7 points per 100 possessions better with Mills on the floor, which ranks him behind only Danny Green and Dewayne Dedmon.
With Mills on the bench, the Spurs drop off in a bad way as they are 0.6 points per 100 possessions worse, making that a 13.3-point differential in total.
Along with that, Mills rounds out five of the Spurs' six best lineups from the point guard spot that have seen at least 10 minutes of the floor together.
Mills' exciting start puts the Spurs in an interesting spot for a few reasons, the most obvious being related to Parker.
When Parker hasn't battled with injuries, he's had his moments in his own right.
But now at his advanced age, 34 years old, it's not so much of Parker being past his prime as it's more whether he's more suited for a more limited role, possibly even coming off the bench (admittedly, that's a long shot).
A possible motivating factor behind Mills' outstanding play could be that he is in the final year of his contract. A strong year could lead to him cashing in big as a free agent next summer.
There's plenty of reasons for the Spurs' success so far and without a doubt, Patty Mills is one of them.  Whether he can keep this up for the entire season, we'll have to wait and see.
This article originally appeared on