Tony Parker made a genius play that got lost in Spurs-Thunder fiasco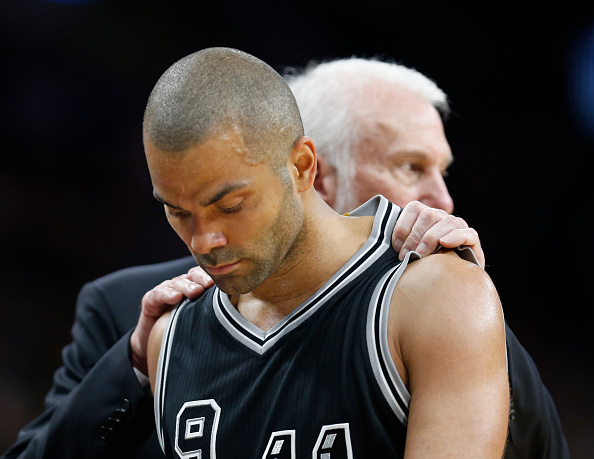 The San Antonio Spurs and Oklahoma City Thunder gave birth to several unforgettable moments during Game 2 of their second-round series. The ending made it an instant classic, with everybody (refs, players, coaches) in a state of total confusion after Dion Waiters elbowed Manu Ginobili trying to inbound the ball. But what got us to that point can't be overlooked.
The most impressive play to emerge from the rubble came with 26 seconds left in a five-point game. A whirring Tony Parker darted into the paint, spun around Steven Adams and, just as he appeared to be off balance with no where to go, made one of the most breathtaking passes you'll ever see:
To his credit, Aldridge nailed the open three after making zero shots behind the arc during the regular season. But this was Parker's moment. Just a couple weeks away from his 34th birthday, the Hall of Fame point guard showed he still has brilliance left in his bones.
Parker is only averaging 8.0 points on 40 percent shooting in these playoffs, but he's a perpetual threat to burn a big man off the dribble, get to the rim and force a defensive rotation. That's exactly what he did on a play that, at first glance, looks like dumb luck. The Spurs had a 2.6 percent win probability before Parker's pass. That rose to 11.3 percent after Aldridge's three cut the deficit to two.
San Antonio's chemistry is the stuff of legend, and passes like this are exactly why. How does Parker even know Aldridge would be in that exact spot? The Spurs lost, but this play deserves a standing ovation. Let's watch it again:
Okay forget about the missed calls, the NBA should have gave the Spurs the win automatically after this pass https://t.co/LJ3aiBdZgJ

— Quixem Ramirez (@quixem) May 3, 2016