Spurs' Danny Green pays tribute to Stuart Scott with shoes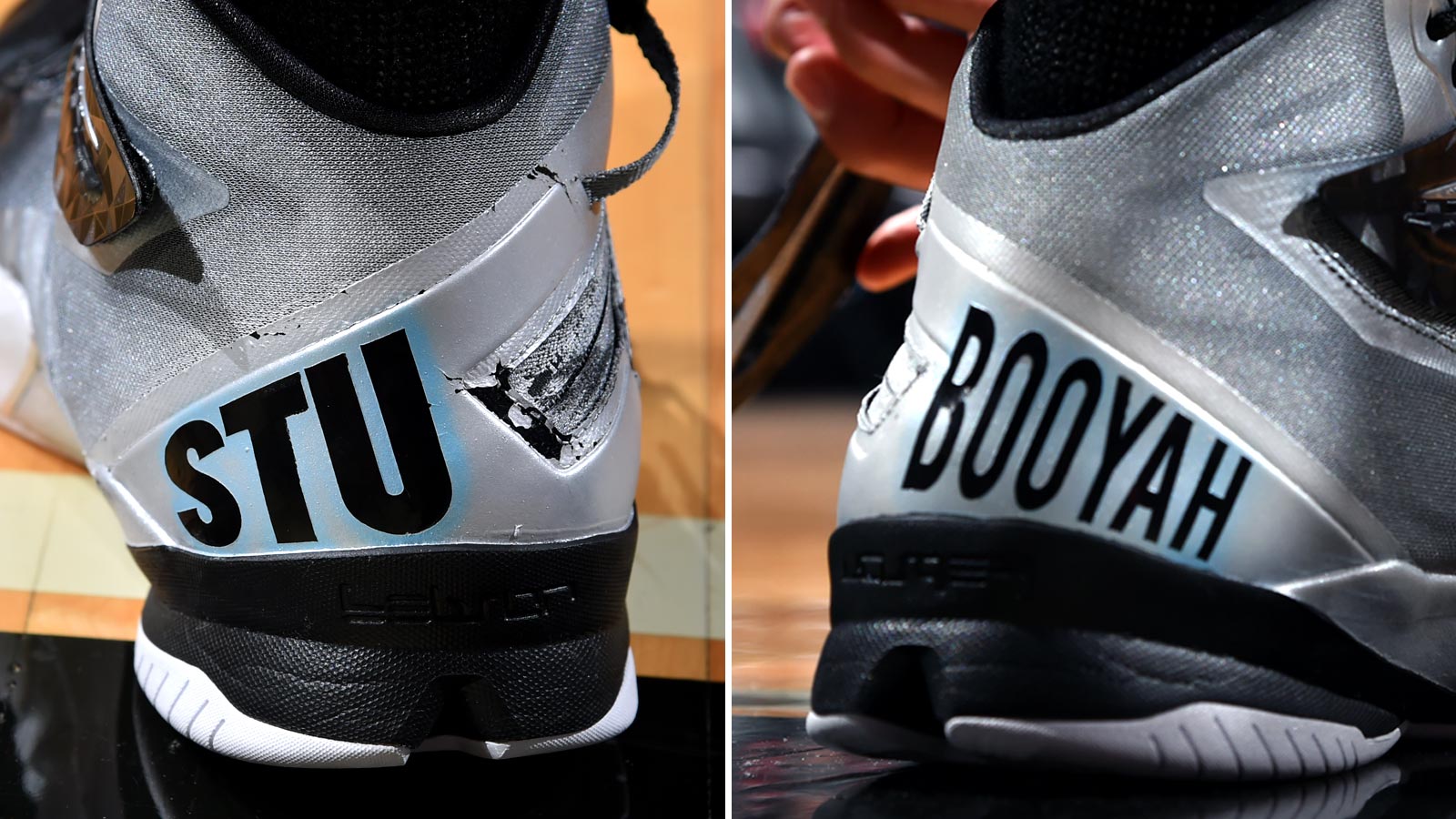 San Antonio Spurs guard Danny Green paid tribute to late ESPN sportscaster and fellow North Carolina product Stuart Scott in Thursday's loss at Chicago.
Green had "Stu" emblazoned on his left sneaker and "booyah" on his right one.
"He was great at it and he brought a different kind of culture to the sports world," said Green, who wasn't close to Scott but crossed paths with him over the years. "He was more of how it really is, I guess, it's hard to really explain. He's the reason why I studied what I studied in school. I've got a communications degree. The media area, that's something I wanted to do growing up if the basketball thing didn't work out for me. He was somebody I looked up to from the day I met him."