Spurs reportedly won't match offer sheet for fan favorite Boban Marjanovic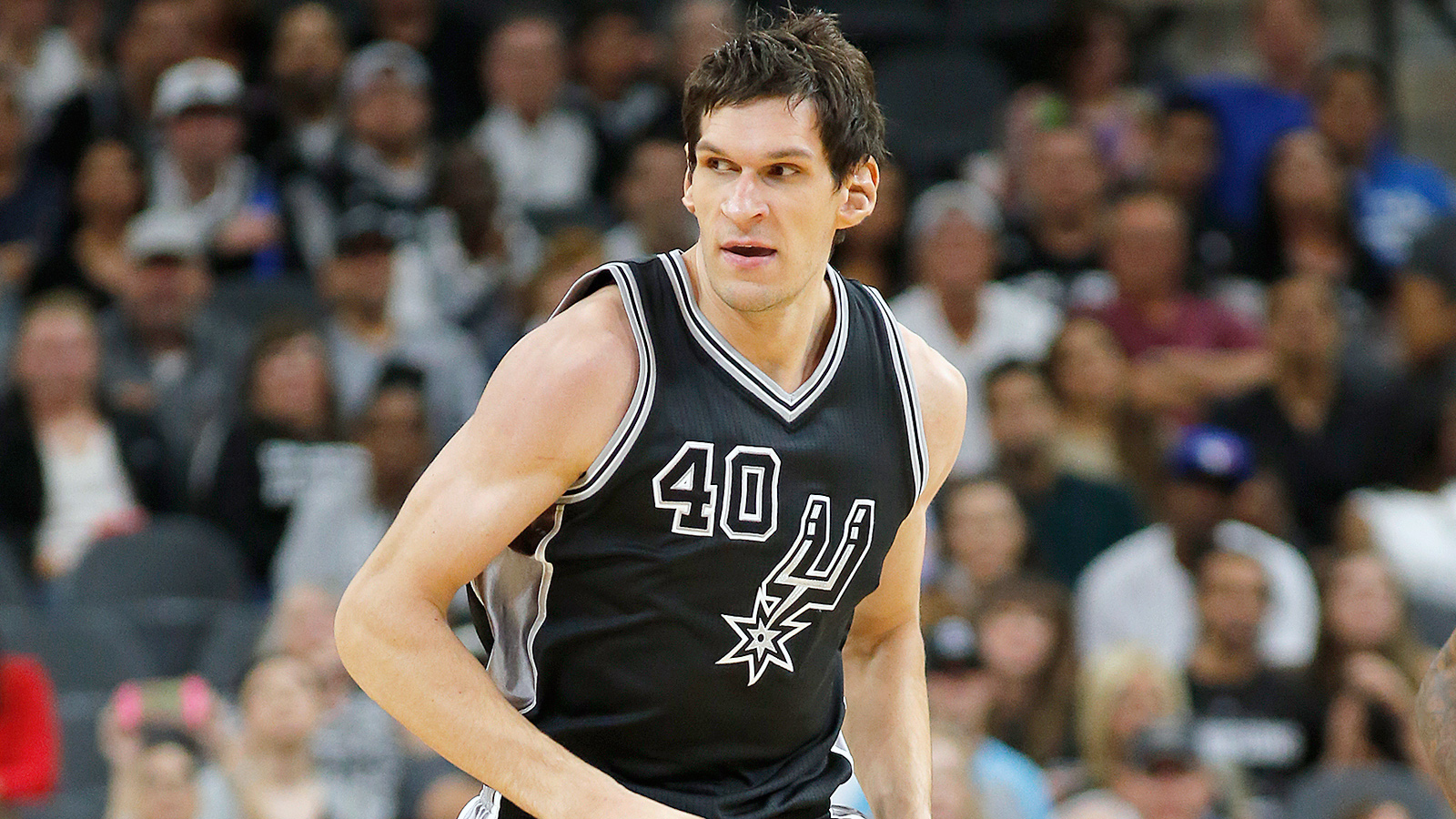 It appears San Antonio Spurs fans won't have one of their favorite players back next season. The Spurs won't match the three-year, $21 million offer sheet the Pistons gave 7-3 center Boban Marjanovic, the Detroit Free Press reported Sunday.
Marjanovic averaged just 5.5 points and 3.6 rebounds in 9.4 minutes in 54 games last season with the Spurs. But it was his incredible size and deft touch around the rim that endeared him to the home crowd.
Matt Barnes laughs as Boban Marjanovic defends him on the inbound pass…#SpursVGrizzlies https://t.co/JJqrjhbrGd

— NBA On Def Pen (@NBAOnDefPen) April 20, 2016
THAT BOBAN MARJANOVIC DROP STEP DOE. 🔥🔥🔥#Spurs
(via @clippittv)pic.twitter.com/bgejqz4BCG

— NBA On Def Pen (@NBAOnDefPen) April 18, 2016
It is expected that Marjanovic will continue to come off the bench when he suits up with the Pistons, who have one of the best centers in the league in Andre Drummond.
Drummond was very happy to hear the news when the Pistons initially signed Marjanovic to an offer sheet.
Thank the lord we have you, tired of you dunking on me without jumping 😒……….. Welcome to the family fella😊 pic.twitter.com/8npDDsCSdz

— Andre Drummond (@AndreDrummondd) July 7, 2016
Everyone watch this from 1:20 you'll see what I mean😑😂😅😂 #TearsOfJoy https://t.co/FkF1a2MqLb @bobimarjanovic13 @DetroitPistons

— Andre Drummond (@AndreDrummondd) July 8, 2016