Spurs officially re-sign Kawhi Leonard to 5-year max deal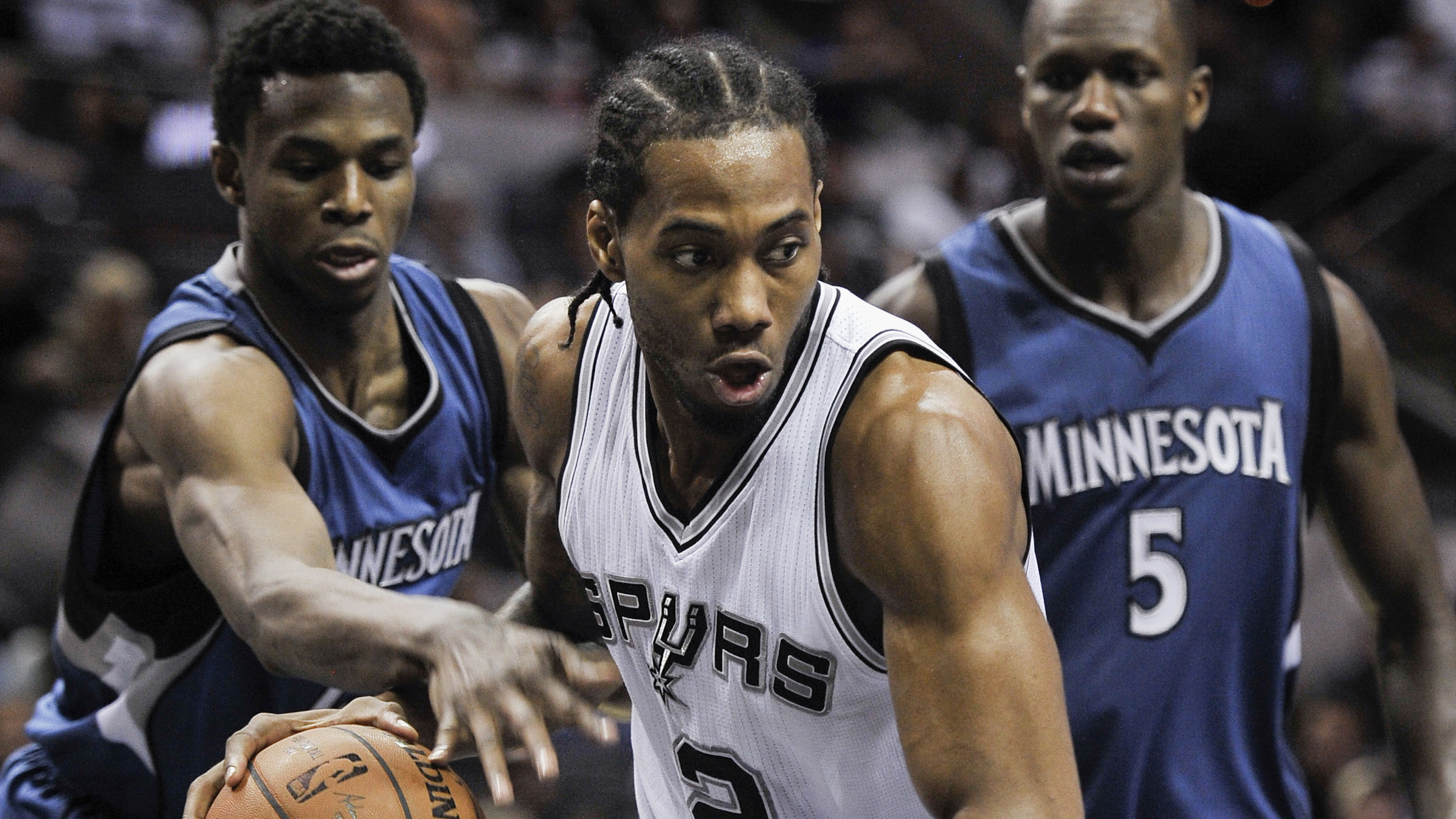 Out of all the amazing moves San Antonio made this summer, agreeing on a five-year maximum contract with Kawhi Leonard may be the most important.
Leonard is a star, the best defensive player in the league and an effective shooter whose in-between game has the potential for greatness.
But in order to preserve their cap space, San Antonio couldn't officially re-sign Leonard until all their other moves were completed. According to the San Antonio Express-News, the team can finally exhale:
"Terms were not disclosed, but he is believed to have inked for roughly $90 million over five years, the maximum years and dollars he was eligible for with his experience. Leonard, who only just turned 24 last month, enjoyed a career year last season, setting career highs in scoring (16.5 ppg), rebounds (7.2) and steals (NBA-high 2.3) while also winning the Defensive Player of the Year award. Along with his MVP from the 2014 Finals, he joined Michael Jordan and Hakeem Olajuwon as the only players in NBA history with both awards to their name."
This is a franchise-altering contract. Leonard could've signed a short-term deal to maximize his financial gain, but instead decided to stick around for the long haul. It's a win-win situation, and the Spurs should be extremely happy with themselves now that everything is official.
(h/t: San Antonio Express-News)
Photo Credit: AP Photo/Darren Abate