Sacramento Kings' Valiant Effort Falls Short Against Atlanta Hawks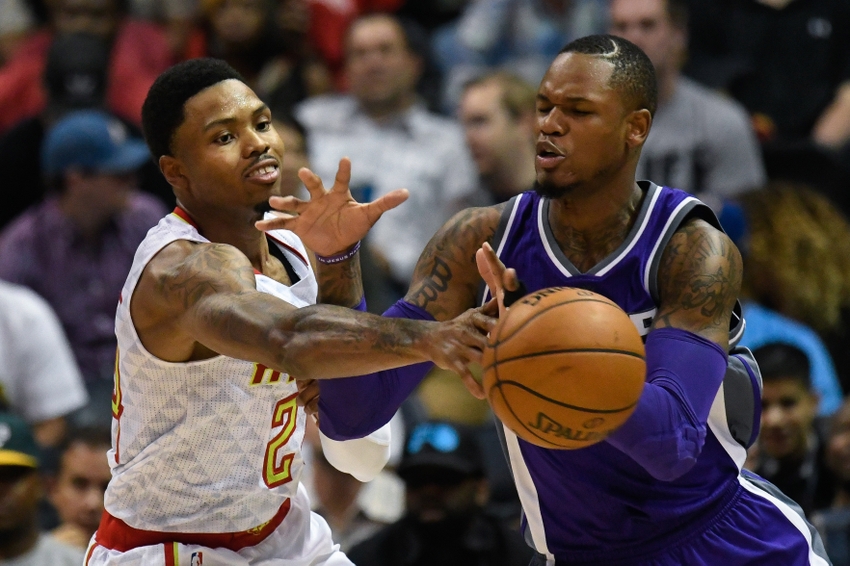 The Sacramento Kings played hard last night, but unfortunately, they fell to the Atlanta Hawks by a score of 106-95.
Yesterday's game was the first game for the purple and white on their current five-game road trip. The Kings have now fallen to a record of 2-2 for the season and will face the Miami Heat tonight at the American Airlines Arena.
Although the Kings fell to the Hawks last night, Kings fans should be content considering that their team displayed a level of fight in them which was almost nonexistent for last season's team.
The Kings came into this game as the underdog, but for the majority of the game, they were able to hang with a Hawks team that is favorable to make the playoffs this season in the Eastern Conference.
The Kings even lead the Hawks going into the fourth quarter by two points, but couldn't sustain the lead in the final period of the game.
This Kings team is still in the process of learning how to win games, but there have definitely been some signs of growth and encouragement since Dave Joerger has taken the reigns as the team's head coach. The level of effort on the BOTH ends of the court has been quite a refresher for Kings fans that are still waiting for their team to make playoffs once again.
Notable performances in yesterday's game were Rudy Gay who recorded 22 points and 5 assists, DeMarcus Cousins who scored 14 points and grabbed 12 rebounds, and Matt Barnes who scored 14 points.
This article originally appeared on