Sacramento Kings Sweep Season Series Against Toronto Raptors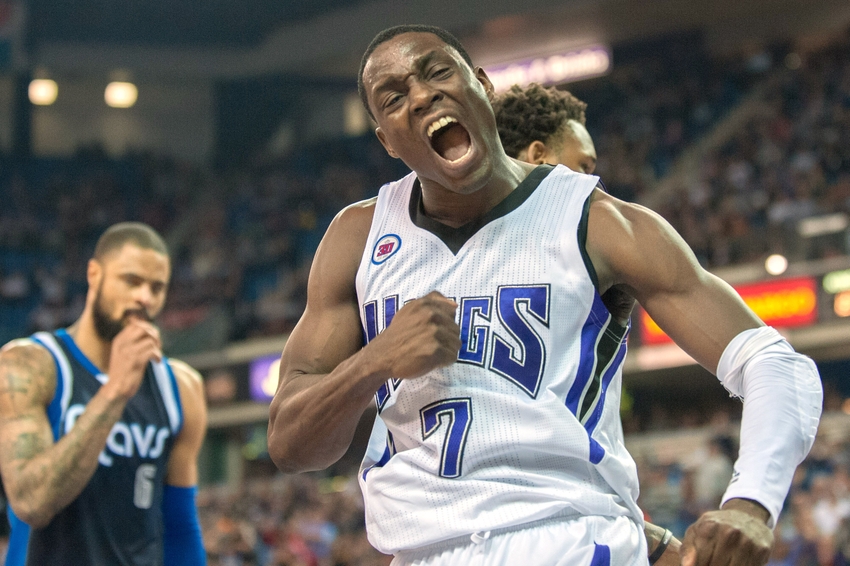 The Sacramento Kings played hard tonight against the Toronto Raptors, and as a result, the purple and white won the game by a score of 102-99.
The Kings have now improved to 5-9 for the season and are now ranked 11th in the Western Conference.
To enter tonight's contest, the Kings had a different starting five that consisted of DeMarcus Cousins, Rudy Gay, Matt Barnes, Darren Collison, and Ty Lawson.
Overall, the first half went pretty solid for the Kings. Offensively, they were able to get support from Cousins, Gay, and Arron Afflalo who combined to record 37 points.
Defensively, Sacramento was able to limit the powerhouse duo of DeMar DeRozan and Kyle Lowry to just 20 points, but could not contain Jonas Valanciunas who recorded a whopping 19 points and 7 rebounds for the half.
In the second half of the game, the Kings had a good third quarter as they lead the Raptors 86-81 going into the final period. The Raptors threatened to rally against the Kings in the fourth, but Sacramento fought back to maintain the lead until the clock hit triple zeros.
It has been a rarity for the Kings to find themselves in the win column this year, but their effort and competitiveness have remained constant throughout the season so far, and this time, it granted them a win.
Notable performances from Sacramento tonight were Rudy Gay who recorded 23 points and 9 rebounds, Darren Collison who recorded 15 points and 9 assists, and DeMarcus Cousins who recorded 19 points and 10 rebounds.
The next game for Sacramento will take place Wednesday night as the purple and white will face off against Russell Westbrook and the Oklahoma City Thunder.
This article originally appeared on