Sacramento Kings Sign Isaiah Cousins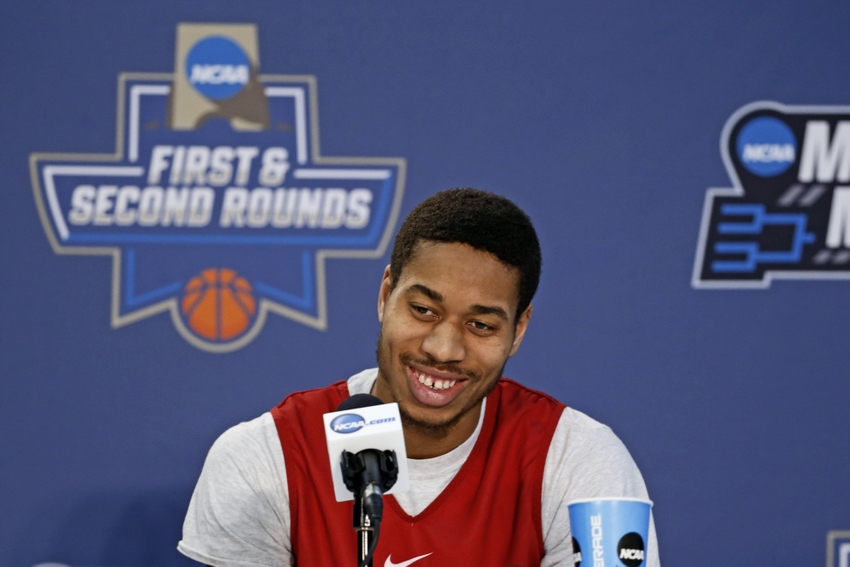 When looking at the payroll that is posted on Spotrac.com and a recent slideshow that shows the 2K ratings for players on the Sacramento Kings, something sparked my brain. Where was Isaiah Cousins?
Isaiah Cousins, who last year played at the University of Oklahoma, was drafted this year by the Sacramento Kings in the second round of the NBA Draft.
The absence of Cousins from both media outlets could cause some concern whether the point guard would be a part of the Kings organization once the season begins, but that uncertainty has changed today.
It was reported today by Shams Charania, from The Vertical, that Cousins has signed a partially guaranteed one-year contract with the Sacramento Kings (per The Vertical).
Kings second-rounder Isaiah Cousins of Oklahoma has signed a partially guaranteed one-year deal, league sources tell The Vertical.

— Shams Charania (@ShamsCharania) September 6, 2016
Just because Cousins is now under contract with the Kings, doesn't necessarily mean that he will make the opening day roster for his team. He is going to have to prove it on the hardwood during training camp, as well as make a good impression once the team starts their preseason play.
The Kings do have a shortage right now at the point guard position, so Cousins will have more than a fair chance to showcase his worth. Hopefully, for the Kings and their fans, Cousins is able to take advantage of the opportunity.
This article originally appeared on