Sacramento Kings: Power Forward Rankings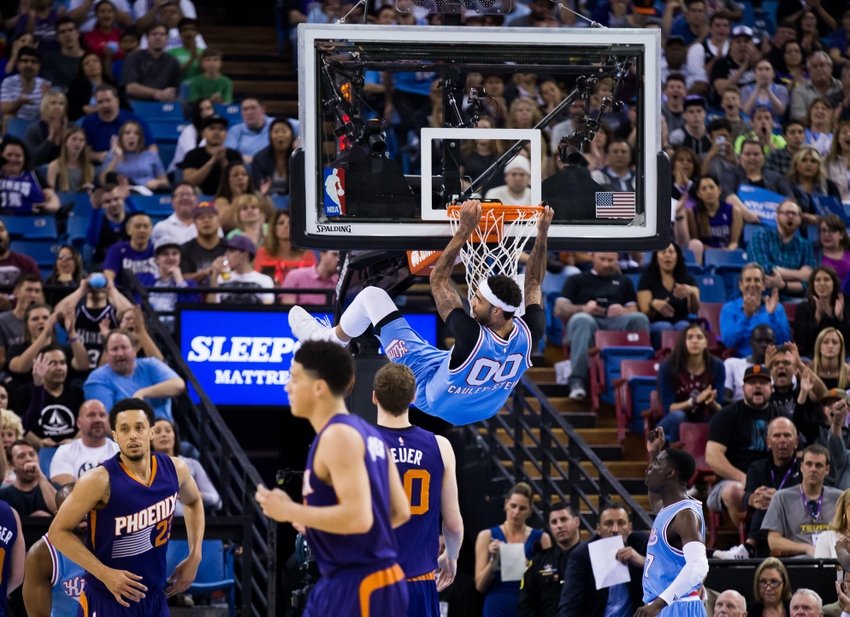 The Sacramento Kings have added a few new faces to their roster this season, but where does each player rank within their position?
Today's article is part of a five-part series where I rank each player on the Sacramento Kings and see where they stand in the depth chart. This article is Part 4, where the position is the power forward spot. Right now, the Sacramento Kings have Anthony Tolliver, Skal Labisierre, and Willie Cauley-Stein at that position.
With that being said, enjoy this slideshow to see where I ranked these three players, starting from worse to best.
Skal Labissiere
Labissiere showed promise for the Kings in his summer league campaign, but he is still a project in the making.
The Kings already have players like Willie Cauley-Stein and Anthony Tolliver to help the team win now, so there isn't any rush for the rookie to be thrown into the fire.
I do expect Labissiere to get some occasional playing time throughout this season, but I foresee a majority of those minutes happening during garbage time in games.
Let the former Wildcat play limited time this season and flourish more as a player, and then when is he is legitimately ready to play, he can be effective when called upon.
Anthony Tolliver
Anthony Tolliver has been a veteran journeyman in his NBA career so far. Tolliver also has gained a reputation of being a big man that can hit the perimeter jumper regularly, a huge need for the Sacramento Kings.
Because Tolliver seems to fit the stretch-four role that the Kings have been longing for, he should be granted some regular playing time to start the season.
I expect Tolliver to be a bench player that is part of the regular player rotation for the Kings this season. The Kings signed him initially to be their stretch-four, and I'm certain he will have many chances to succeed the Kings' expectations for him.
Willie Cauley-Stein
Cauley-Stein showed promise in his rookie campaign last season and I expect the Kings to give him the opportunities to continue that same pattern of improvement.
Last season, Cauley-Stein showed that he can be that defensive-oriented player that can pair up with DeMarcus Cousins. He also showed that he has the potential to be impactful on the offensive side of the ball as well.
I expect Cauley-Stein to start for the Kings at power forward on opening night. His potential and progress so far in the NBA earn him that opportunity.
This article originally appeared on