Sacramento Kings: One more grasp at optimism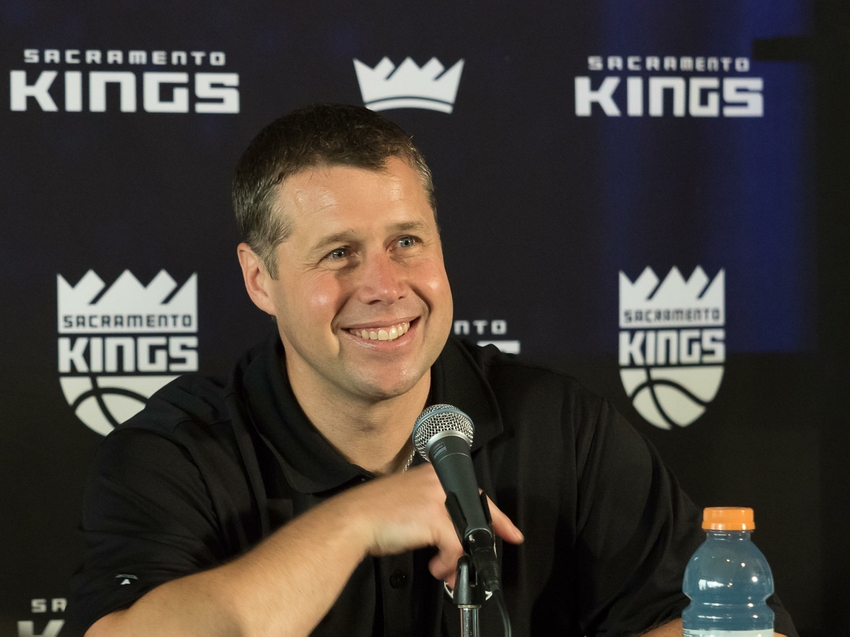 It is that time of the year again when Sacramento Kings fans begin to get optimistic about the upcoming season.
Training camp is on the horizon and the Kings' roster is starting to take shape. There is a legitimate reason for optimism this season due to the opening of the Golden1 Center, but does the on-court talent also warrant optimism?
Coming into last season, optimism reached a new high. The organization themselves rode the optimism train with their pre-game introduction videos, which in the end lasted no more than 10 homes games.
The mood changed quickly, not only by the fans but the players themselves. An example, the infamous Troy Daniels three-pointer that ended the Kings' five-game winning streak and effectively their season. The Kings recorded their best season since 2006 by going 33-49; although it felt nothing like that.
The optimism for the new arena was expected, but optimism has been hard to find for the on-court product this season. Fans are sick of talking themselves into the team before the season begins because year after year it ends in disappointment.
The Golden 1 Center, while will draw fans on appeal alone, will be holding back on optimism until they see results.
The Kings have added a lot of solid role players this offseason. Arron Afflalo, Garrett Temple, Ty Lawson, Jordan Farmar, Matt Barnes, and Anthony Tolliver are all solid additions. Vlade Divac and co. have taken criticism for some of these moves, as they did with some of their draft selections.
The Kings have their star player in DeMarcus Cousins. They have a second go-to scorer in Rudy Gay. The Kings needed role players and good locker room guys to help stabilize the roster; that box can be ticked.
But will that translate into wins?
We should know that answer come November/December. Dave Joerger will be at the helm this season; he gives me a reason to believe in this team. What he managed to do with that depleted Grizzlies team was remarkable, but the Kings are a different kind of animal.
There is enough there for the Kings to give fans one last grasp of optimism; enough to give them a reason to believe.
More from A Royal Pain
This article originally appeared on